Olivia Jade's 'Red Table Talk' Apology Didn't Fix Her 'Catastrophically Mangled' Career as an Influencer, According To Brand Expert
Lori Loughlin's daughter, Olivia Jade, apologized for her involvement in the college admissions scandal. However, a brand expert says it didn't help.
Olivia Jade Giannulli broke her silence today about her mother, Full House star Lori Loughlin's, college admissions scandal. Loughlin and her husband Mossimo Giannulli paid $500,000 to get their two daughters into the University of Southern California. In March 2019, police arrested the parents. Both are now serving prison time for conspiracy charges. Olivia Jade apologized publicly on a Facebook Watch Red Table Talk on Dec. 8, 2020. However, a top brand management expert believes the apology didn't fix her "catastrophically mangled" career as a beauty influencer.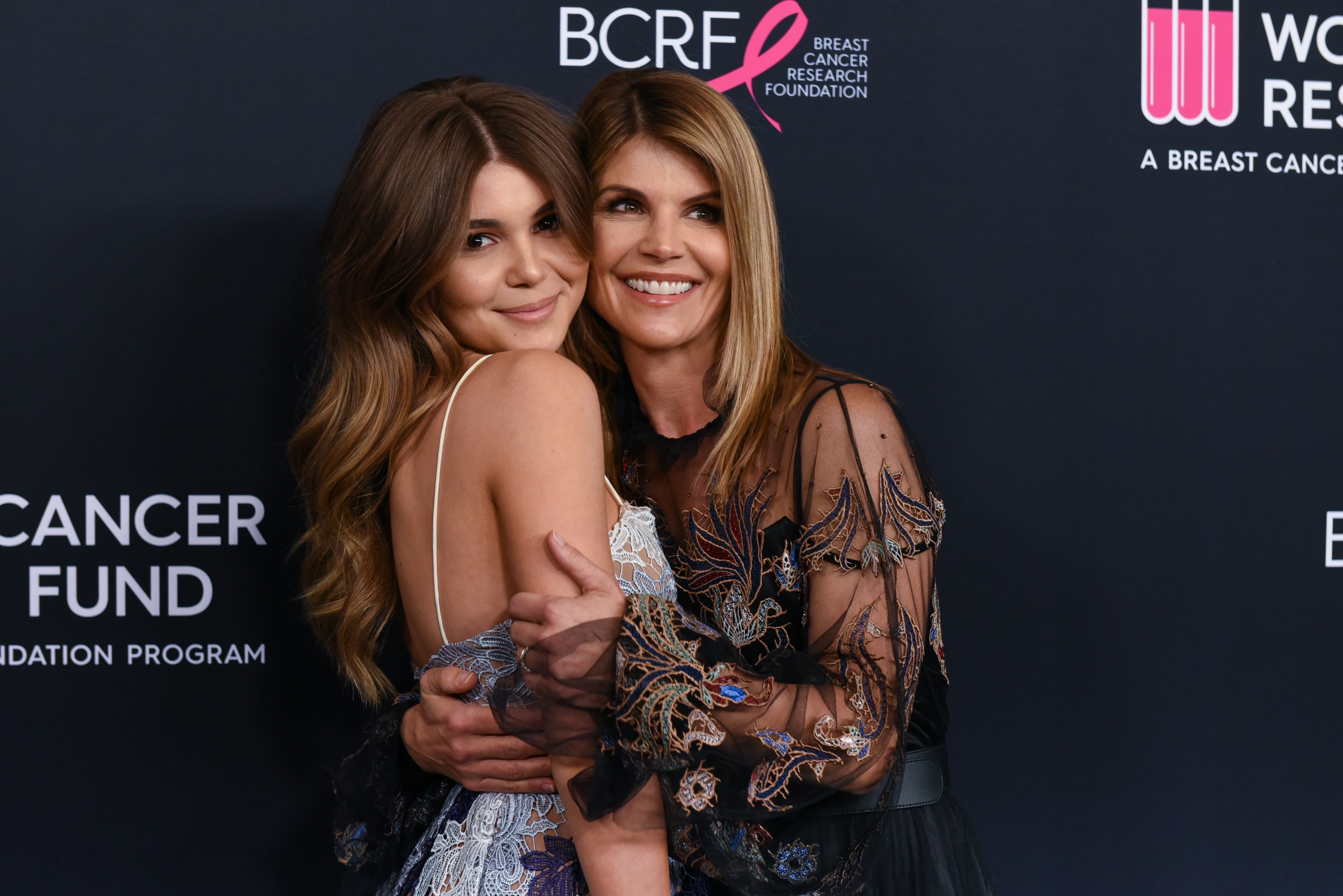 Olivia Jade says she didn't know what Lori Loughlin and Mossimo Giannulli did was 'wrong'
On Dec. 8, 2020, on Facebook Watch Red Table Talk, Olivia Jade Giannulli told Jada Pinkett Smith, Willow Smith, and Adrienne Norris-Banfield her story.
"In the bubble that I grew up in, I didn't know so much outside of it," Giannulli explained. "And a lot of kids in that bubble, their parents were donating to schools and doing stuff. It's not fair, and it's not right, but it was happening. And so when this first came out, I was like, 'I don't really understand what's wrong with this.'"
In the 22 months since the police arrested Giannulli's parents, her viewpoint has changed about the college admissions scandal. She told the three generations of women on Red Table Talk that she recognizes her privilege. 
"I didn't come on here to try and win people over and say, 'Oh, I really need people to like me,'" she added. "I just want to apologize for contributing to these social inequalities, even though I didn't realize it at the time."
Brand expert says Olivia Jade Giannulli's career is 'catastrophically mangled'
Cheatsheet spoke with brand management expert Eric Schiffer, Chairman of Reputation Management Consultants, to find out what the apology on Red Table Talk did for Giannulli's brand. The expert believes that the public thinks she was a part of the scandal. It's hard to bounce back from that.
"I think her career as an influencer is catastrophically mangled," Schiffer began. "She's been stuck in this septic muck of her family's choice, that the public, on some level, many people believe she was part of."
He adds that many people wonder how she could "pose for a picture rowing without understanding the connection back to USC." The public has a hard time believing that she didn't know what she was doing at the time.
"So, there's a sense that she's feeding the public an ocean of lies, which is carnage to her brand," he told the outlet.
The apology was too soon and Facebook Watch fans don't buy it
"If she were my client, I would have told her to stay dark and wait for her parents to be released from prison," Schiffer added.  
Loughlin is serving a two-month sentence, which she began on Oct. 30. Giannulli is serving a five-month sentence, which he reported for on Nov. 19. So, Olivia Jade's parents will both be home again in only a few months. 
Schiffer feels the apology on Dec. 8 didn't "ring authentic." He would have advised her to build a body of volunteer work to show she "got the message" before appearing to the public. Fans don't buy her apology either.
"I have zero sympathy for this girl and her family," one Facebook Watch viewer wrote. "She saw how things turned around for Jordyn Woods when she came to RTT and thought this was some type of redemption for her story."