Olivia Munn Opens up About Breastfeeding Struggles After Welcoming Son Malcolm With John Mulaney
Olivia Munn recently opened up about how she had been struggling with breastfeeding her son, Malcolm, due to milk supply issues.
Even if you're a celebrity, being a mother is hard. Many new mothers have to deal with hormonal changes, erratic sleeping schedules, and caring or a newborn all at the same time. Actor Olivia Munn recently learned the difficulties and joys of caring for a new infant when she had her son, Malcolm Hiệp, with comedian John Mulaney. And on top of this, Olivia Munn found herself struggling with breastfeeding. So how has Munn been dealing with these struggles?
Munn and Mulaney welcomed their first child in November 2021
Munn got together with Mulaney at some time in 2021. It's unclear exactly when Munn and Mulaney started seeing each other, though they made their relationship public in May of that year. This relationship was somewhat controversial among fans of Mulaney, however, it seems like they have a solid relationship and Mulaney is in a good place in his life.
That being said, it may have seemed a bit fast when, in September 2021, the couple announced that they were expecting a child together. In November 2021, they welcomed a son: Malcolm Hiệp Mulaney. The name combines the heritages of the two celebrities: Malcolm is a Celtic name to honor Mulaney's Irish background, and Hiệp is Vietnamese, in honor of Munn's Southeast Asian ancestry.
Olivia Munn has opened up about her struggles with breastfeeding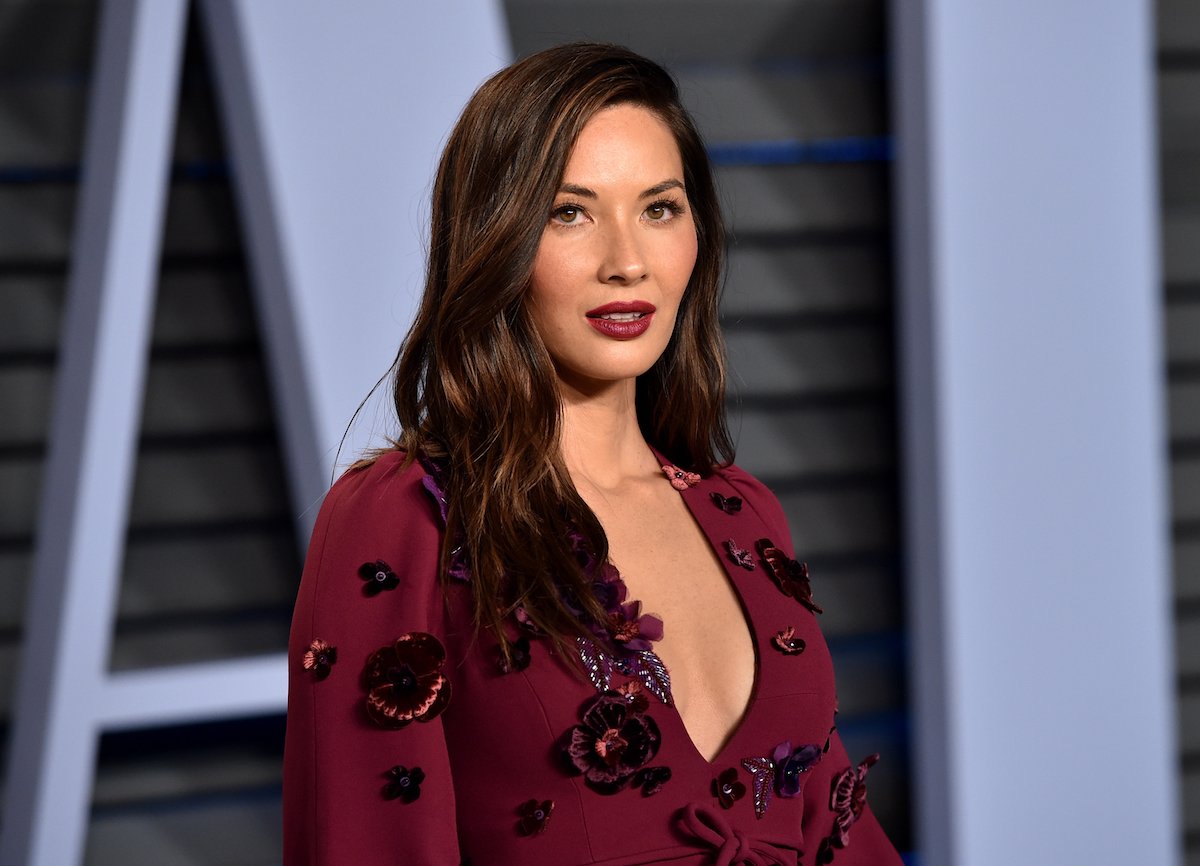 Munn and Mulaney are clearly over the moon for their son. But that doesn't mean that everything has gone perfectly as they've adjusted to parenthood. According to People, Munn took to Instagram to vent about her struggles with breastfeeding. Breastfeeding isn't easy, and there are a lot of things that might cause trouble for a new mother. Munn's particular problem with it? Producing milk.
Munn posted to her Instagram story a poll, asking her followers: "Any other moms takin alll the supplements and teas and tinctures yet barely make milk?"
She also posted a selfie talking about how she was trying to produce milk with supplements, teas, and even lactation consultants, and a photo of the family dog lying on her breastfeeding pillow, remarking, "At least someone is making good use of [it]."
Although breastfeeding is beneficial for babies, it's just as great to see celebrities being open about how it can be difficult. There's something admirable about Munn being so open about her struggles and connecting with other moms.
Munn and Mulaney's relationship timeline has caused controversy
Munn and Mulaney announced their relationship in May 2021, although they have to have been together since at least March, considering they had their child in November. This was surprising, as Mulaney was known for having a close relationship with his now ex-wife, Anna Marie Tendler. However, we now know that in October 2020, Mulaney moved out from Tendler's house, indicating they had separated then. Shortly after, Mulaney entered rehab, where he stayed until February 2021.
Mulaney's divorce was just finalized as of January 2022. The legal difficulties of a divorce could explain why Munn and Mulaney decided to have a child before getting married. However, we still don't know exactly when the two got together. Maybe it's for the best, however. Much of this is highly personal, and perhaps it's not the business of millions of strangers — even if they are celebrities.