Olivia Munn Once Tried to Change Her Face Because She Looked Too Asian
Olivia Munn wasn't always comfortable in her own skin. Although the X-Men actor's unique look has served her well in Hollywood, Munn's younger self just wanted to fit in. At one point she felt so embarrassed by her natural features that she tried to change her appearance. Even when that meant hurting herself.
Olivia Munn felt like an outsider growing up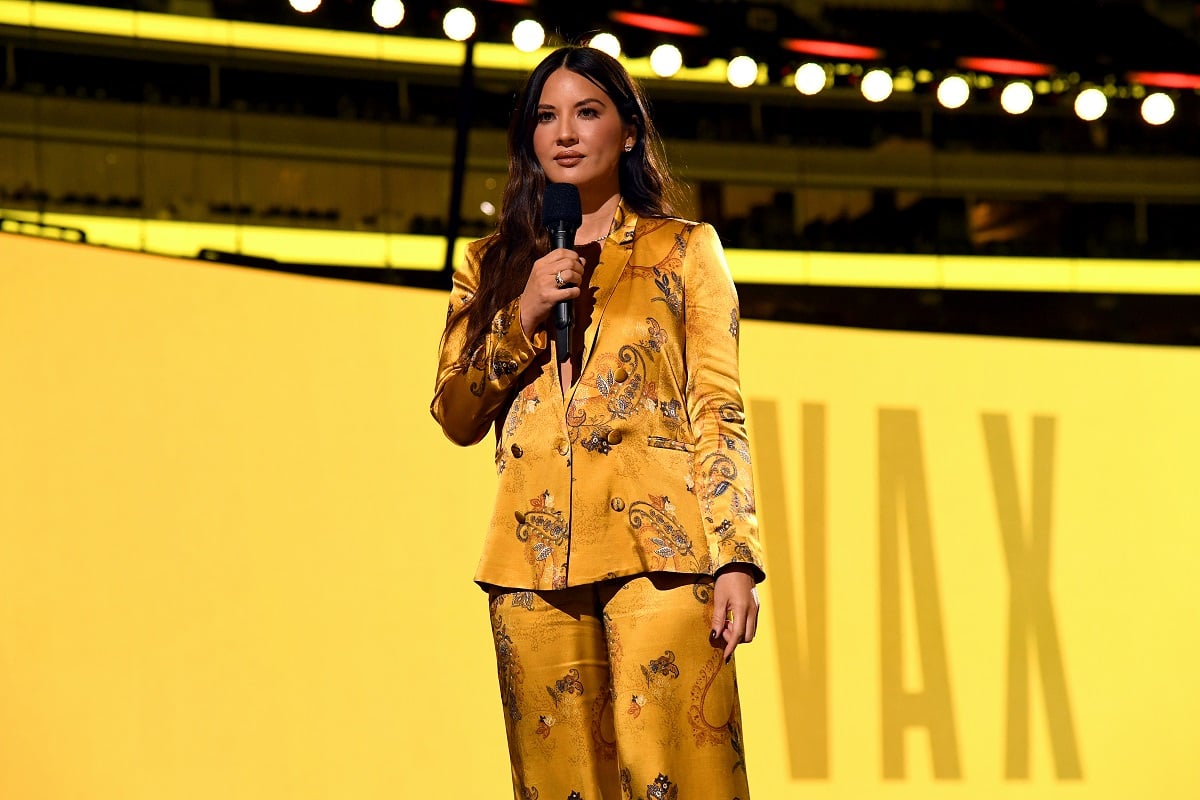 Raised in a military family, Munn was, "constantly the new kid in town," she confided in an interview with Inquirer.net. "On top of that, I'm the daughter of a Vietnamese refugee."
Munn was primarily raised in Tokyo, Japan. Despite the fact that the former Attack of The Show host came from Asian ancestry, her mother's Vietnamese origins created a barrier between her and the others.
"So, you know, I'm a minority in a world of minority voices and minority looks. That was what it was like growing up for me. Oftentimes, we're not celebrated or promoted."
As a child, Munn was having a hard time reconciling with her multi-ethnic identity.
"Being multicultural has affected my definition of beauty, the way I see beauty, and how I feel beautiful tremendously," Munn said in an interview with Byrdie. "When I was a kid, I didn't understand why my eyes were more almond-shaped, or why I didn't have blonde hair. I had to realize that there are certain things about myself that I can't change, so learn to love it or learn to live in a state of always feeling inadequate."
Before Munn came to that realization, however, the comedian would attempt to change her looks to better fit in. Sometimes, that meant physically harming herself.
How Olivia Munn tried to change her face to look less Asian
In a resurfaced interview with Salon, Munn mentions how and why she tried to look less Asian. The revelation came out of a discussion about Munn's 2009 Playboy shoot, where she explained the significance of being on the cover.
"It did mean something for me to be on the cover," Munn said. "There's such an image of what beauty is: Women get their lips done, and their boobs done. But I'm multiethnic. I've got smaller boobs. I'm 5-foot-4. If they're saying that's what sexy is, then I think it's a better image to perpetuate than the stuff that still influences me to the point that I wonder: Should I get my lips done?"
Munn also appreciated being called pretty, recalling a time where she tried to change her appearance to match a particular beauty standard.
"I remember looking at myself in the mirror that night and hitting myself over and over," Munn remembered. "Looking at my eyes because they looked more Asian. Literally slapping my face and trying to change it. When people are like, 'Oh, I don't care that I'm pretty,' it's a disservice to what people really go through. And I know that I wasn't alone."
Part of the reason she felt that way was because of her stepfather, who would verbally abuse a young Munn and feed these insecurities.
How Olivia Munn's verbally abusive stepfather helped her discover her talents
Once tight-lipped about the issue, Olivia Munn has opened up about her stepfather's verbal abuse. According to E online, Munn has even referred to her stepfather as the devil in an interview with Ocean Drive.
"He would always say, 'You're not smart enough, pretty enough, you have no talent,' and it would knock me down, but it wouldn't keep me down," Munn said.
Instead of breaking her, these experiences would later drive Munn to succeed in Hollywood. Munn disclosed how she'd use her latent creative talents to distract her siblings from her stepfather's wrath.
"When my stepfather would be screaming his head off in the living room, I would hustle everybody into my room and launch into imitations of teachers or do scenes from movies," Munn said, referring to her siblings. "And that would take their minds off of the hell that was happening down the hall."
RELATED: Olivia Munn Turned Down a Role in 'Deadpool'
Related post url: