Olivia Rodrigo's 'Sour' Producer Dan Nigro Has Also Worked With Finneas O'Connell, Carly Rae Jepsen, and Kylie Minogue
Grammy-winning singer Olivia Rodrigo burst onto the scene in 2021 with her hit singles "drivers license" and "good 4 u." Her record-breaking debut album Sour earned her her first three Grammy Awards, including the highly-coveted honor of Best New Artist.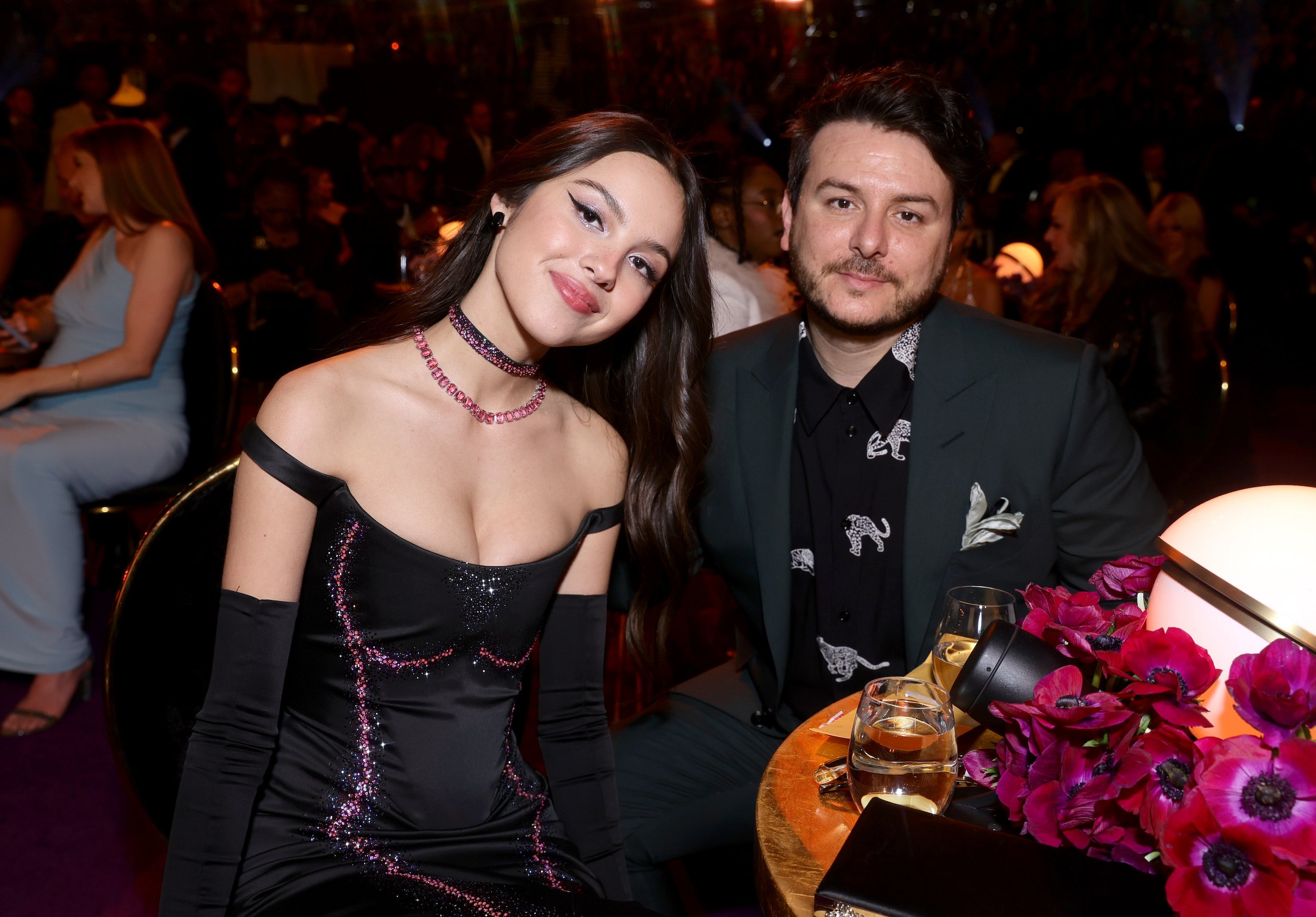 Olivia Rodrigo won Best Pop Vocal Album for 'Sour'
Sour was released in May 2021, and in many ways, the project served as a soundtrack for 2021. Rodrigo was no longer the soft-spoken star of the Disney+ series High School Musical: The Musical: The Series; she was a hitmaking singer with a bright future ahead of her.
At the 2022 Grammy Awards in Las Vegas, Rodrigo took home three golden gramophones for her work in the previous year. In addition to Best New Artist, she also won the awards for Best Pop Vocal Album for Sour and Best Pop Solo Performance for "drivers license."
RELATED: Taylor Swift Isn't Nominated For a Grammy Award For Olivia Rodrigo's 'Sour' Album, Despite Being Credited As a Songwriter
Dan Nigro has worked with stars like Kylie Minogue
At the Grammys ceremony, Rodrigo sat next to her collaborator Dan Nigro, who produced Sour in its entirety. The former lead singer and guitarist in the indie band As Tall As Lions, Nigro produced all of Sour and co-wrote many of the songs with Rodrigo.
But Rodrigo is only one of the many music industry stars that have worked with Nigro in the past. He produced Sky Ferreira's singles "You're Not the One" and "I Blame Myself" in 2013 as well as as two songs on Australian pop superstar Kylie Minogue's 2014 album Kiss Me Once. That same year, he produced Billy Idol's song "Can't Break Me Down," the lead single from his album Kings & Queens of the Underground.
In 2015, Nigro got to work on Carly Rae Jepsen's smash album E•MO•TION on the closing track "When I Needed You." A few years later, he worked with fellow Grammy-winning producer Finneas O'Connell on his single "Heaven." He even worked on a song for the popular TV show Riverdale, writing the lyrics for "These Are the Moments I Remeber" from the show's first season.
RELATED: Olivia Rodrigo Was In An Old Navy Commercial Before Becoming a Disney+ Star and Hitmaking Singer
Olivia Rodrigo thanked Dan Nigro in her speech for Best New Artist
When Olivia Rodrigo was announced as the winner for Best New Artist at the 2022 Grammys, she immediately hugged Nigro and made her way up the stage. She was overwhelmed by the moment, and thanked her team, her family, and her friends, before going on to shout out Nigro himself.
"A huge thanks to Dan [Nigro], who made all of my music with me," she said proudly. "Dan, you are the best friend, collaborator, and person I could ever ask for, so this is all because of you, so thank you."
RELATED: Olivia Rodrigo Got a 'Strange' Gift From President Biden When She Visited the White House