Olivia Rodrigo & Taylor Swift: A History of the Singers' Bond
Learn about the history of the bond between singers Olivia Rodrigo and Taylor Swift.
Star of High School Musical: The Musical — The Series Olivia Rodrigo has exploded onto the music industry with the release of her first single, "drivers license," and she's already gotten the support of her idol Taylor Swift. Rodrigo has made her love for Swift known in the past, and recently, Swift has started to show support in return for the younger singer.
Read on to see a history of the bond between Rodrigo and Swift.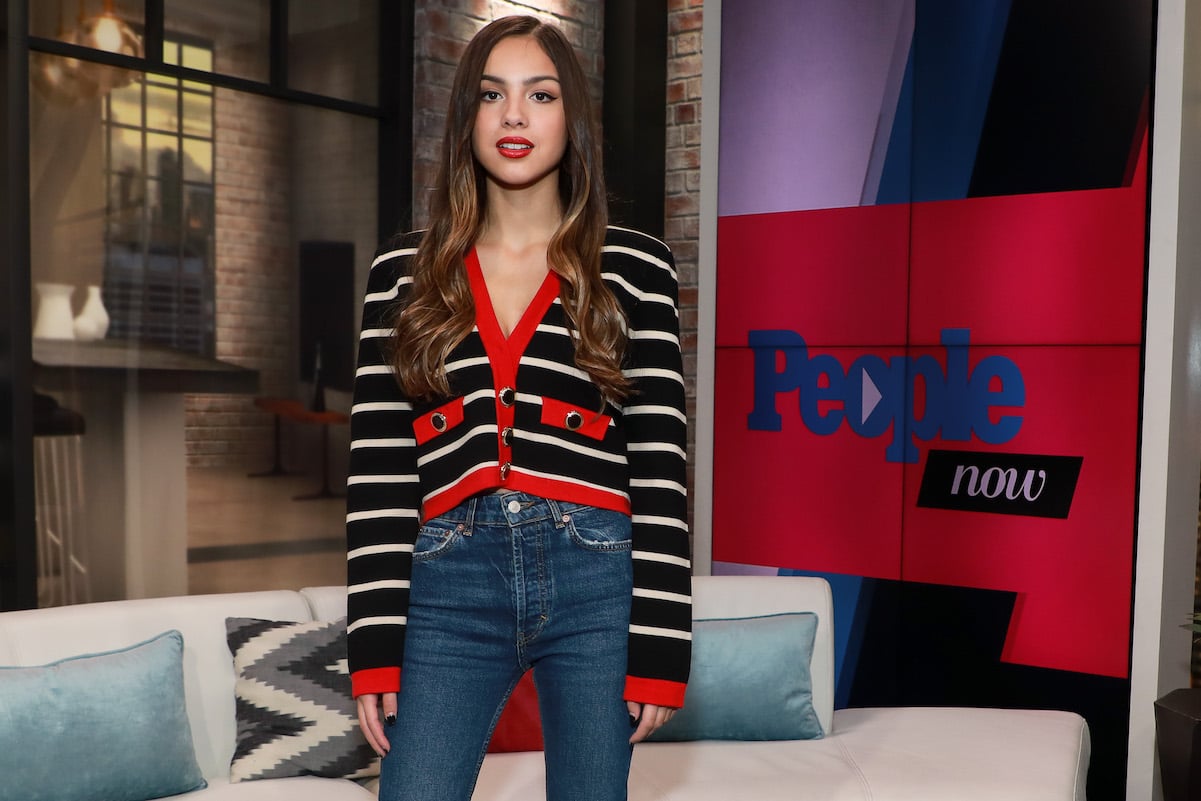 What is 'drivers license'?
Rodrigo released her first single independent from the Disney+ series she stars in on Jan. 7. The single, "drivers license," is an emotional song from the standpoint of someone who is having trouble moving on from love. Furthermore, the song's bridge has drawn comparisons for sounding like something that could be straight out of a song from Swift or Lorde, who are gifted songwriters with bridges fans often can't stop singing.
The single swiftly climbed the ranks of top charts and even reached number one on Apple Music's Top 100 Global chart and Spotify's Global Top 50. Rodrigo clearly wasn't anticipating this early success and has been commenting about it on her social media with an earnest appreciation for the love from listeners.
Rodrigo expressed excitement a day after the single's release when she showed that "drivers license" was immediately after Swift's songs "it's time to go" and "right where you left me" on the U.S. iTunes Chart.
"Next to Taylor on the U.S. iTunes chart I'm in a puddle of tears," Rodrigo captioned her photo on Instagram.
How Rodrigo has displayed support for Swift in the past
That wasn't the first time Rodrigo expressed appreciation and support for Swift. In April 2020, Rodrigo sang her own version of "Cruel Summer" from Swift's album Lover for MTV's Alone Together initiative.
Rodrigo also posted on her Instagram on Dec. 13, 2020, sharing a photo of Swift holding three Grammy Awards, captioning the picture, "Happy Birthday mom," for Swift's birthday.
How Swift has reciprocated appreciation for Rodrigo
After Rodrigo sang "Cruel Summer," Swift reposted the clip of the younger singer onto her Instagram story. "The talent," Swift said. "Love this!"
Swift also commented on Rodrigo's photo following the instant success of "drivers license." Swift showed her support by saying: "I say that's my baby and I'm really proud," along with emojis of a crying face, pink heart, and clapping.
Rodrigo replied to Swift's comment on Instagram. "Crying like a baby," she said. "Thank you for everything [you] do!"
Rodrigo was so overwhelmed by Swift's comment that she also responded by making a TikTok and Instagram post showing the interaction along with audio from Swift at the 2007 CMA Awards: "I can't even believe this. This is definitely the highlight of my senior year."
Many fans are now calling for Rodrigo to open a Swift tour, whenever that may safely happen again, due to risks brought on by the coronavirus pandemic. Well, if that does end up happening, we don't know if we'll ever actually be …ready for it.