Olivia Rodrigo's 'Drivers License' Originally Had 1 Small Lyrical Difference
Olivia Rodrigo's "Drivers License" is already a big hit and has gained the praise of artists like Taylor Swift. But one line was once a little different.
If you were hoping for a banger of a song to start off 2021, then Olivia Rodrigo came and delivered one for you. While it's about heartbreak, Rodrigo's song "Drivers License" is the perfect song to get your inner teen angst flowing and also just a good song. It's currently on the top of the charts and is receiving high praise from some pretty powerful people in music. 
It has a lot of real-life drama allegedly tied to it, but one really interesting thing is that a line in the song was changed from its first form in July to its final form now. Does it mean anything? 
Olivia Rodrigo dropped her new single 'Drivers License' and it's already Number 1 everywhere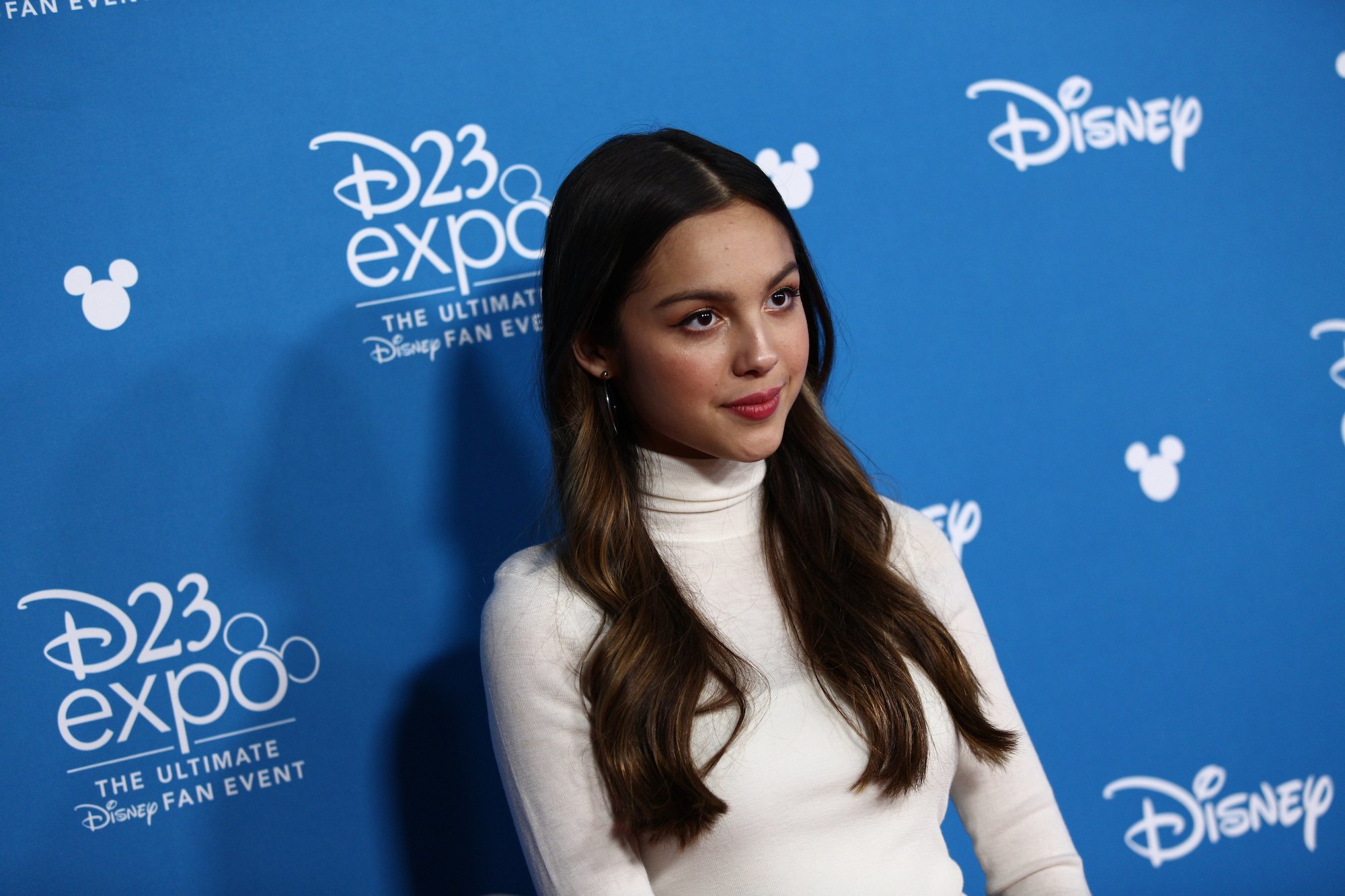 On Jan. 8, Rodrigo dropped "Drivers License." While it's her first solo track outside of her show High School Musical: The Musical: The Series, it's not her first hit that she's written. Last January, the song "All I Want" was a massive success on TikTok after it premiered on the series, and Rodrigo wrote it for her character Nini to sing. 
But "Drivers License" is the first she's released on her own, outside of the show, and it's great. It talks about having these grand ideas of getting her license, driving to this person's house once she got it. But now that they've broken up, that license means something a bit different. 
It starts off sort of like a ballad, and then hits its muscle, almost like it's accelerating. One of the best parts is the bridge, which definitely evokes one of Rodrigo's favorite artists, Lorde. It talks about how there are places she can't even walk by without thinking of her past love. 
It's one of those songs that brings out a lot of emotions from listeners, no matter their age. 
The original lyric wasn't about a 'blonde' girl, but about a brunette one 
One of the biggest draws of the song for fans is the backstory to it. Allegedly, Rodrigo dated her co-star Joshua Bassett up until sometime before July of 2020. If you watch past interviews they did for the promotion of High School Musical: The Musical: The Series, it's very obvious that there's chemistry there outside of their roles. But their relationship has never been confirmed. 
Regardless, as Teen Vogue reported, fans think that the "blonde" girl that Rodrigo talks about in the song is his new alleged girlfriend Sabrina Carpenter. 
And you're probably with that blonde girl

Who always made me doubt

She's so much older than me

She's everything I'm insecure about
Carpenter is 21 while Rodrigo is 17; Bassett is 20. So it's pretty plausible that Carpenter is the "older" person who made Rodrigo a bit insecure just by existing. 
However, back in July 2020, Rodrigo posted a song that would go on to become "Drivers License." Her caption was "wrote dis the other day. vv close to my heart. gonna call it drivers license I think lol." And instead of "blonde girl", she said "brunette." 
So why the change? It's possible that after Bassett started hanging out with Carpenter more — the two were first spotted at lunch together in August and then spent Halloween in matching costumes — Rodrigo changed it to fit the new situation. But that also means that Carpenter might not have initially inspired that portion of the song. Although she has been brunette before, so who knows. 
Rodrigo's idol, Taylor Swift, is already a major fan of the song  
Again, that's all alleged. Unless Rodrigo fully confirms or denies who the song is officially about, or who that line is about, fans will never officially know. It will always just be speculation. Quite like another great songwriter, Taylor Swift. 
And speaking of Swift, Rodrigo has been a fan of hers for a long time. So when she charted alongside Swift's bonus evermore tracks on Jan. 8, she of course had to post about the momentous occasion. 
"next to taylor on the us i tunes chart i'm in a puddle of tears," Rodrigo posted on Instagram. 
What she might not have expected was for Swift to respond. Swift commented: "I say that's my baby and I'm really proud," which is a fun play on words of her mother Andrea Swift's quote that Swifties often use. 
Rodrigo responded with a TikTok video on Instagram where she captioned it, "what is breathing." 
It's been a whirlwind weekend for Rodrigo and it seems like it can only go up from here with so many eyes on her music.