Olivia Wilde Reveals Her Favorite Thing about 'Booksmart,' Weighs in on the 'Twisted' Truth about the Oscar Nominees
Making the jump from on-camera talent to behind-the-scenes leader isn't always that easy. A lot of actors carry the "what I really want is to direct" mentality. Yet, few have made the transition as seamlessly as Olivia Wilde.
The actress — known for her roles on TV's House and films such as Tron: Legacy — directed one of 2019's most-talked-about comedies, Booksmart. The film stars Beanie Feldstein and Kaitlyn Dever as two high school seniors on the hunt for the perfect party the night before graduation.
Reportedly made for $6 million, Wilde's directorial debut might have only earned $22 million at the box office. But its impact has gone far beyond what Wilde ever thought possible.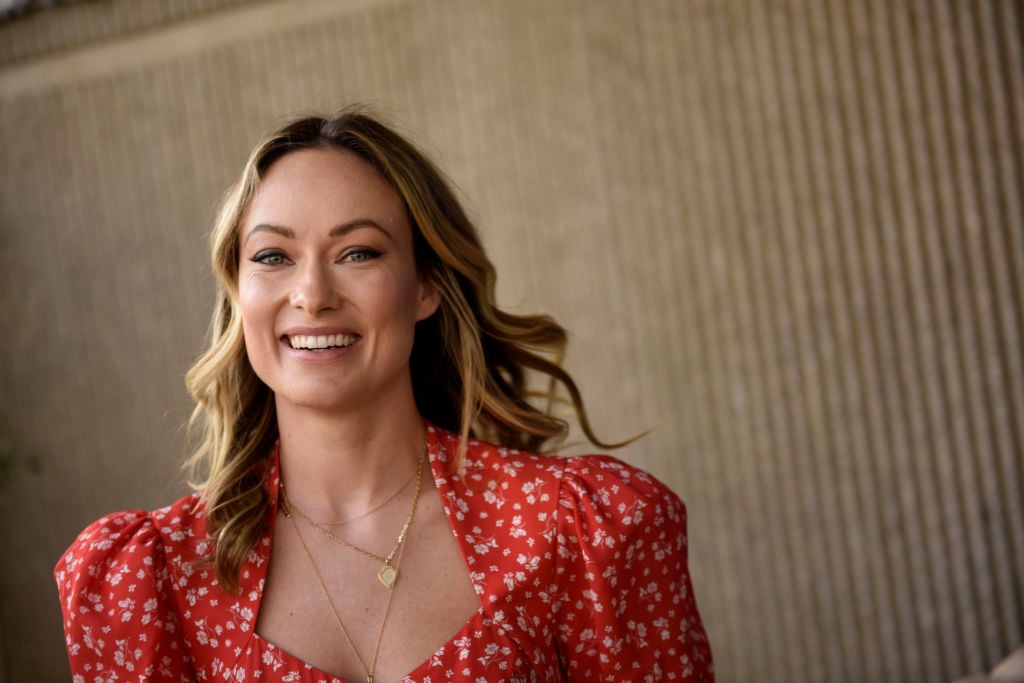 'Booksmart' earned rave reviews in 2019
When Booksmart hit theaters in summer 2019, the film did so with overwhelming critical acclaim. The teen comedy currently has a 97 percent Fresh rating on Rotten Tomatoes. But it's how the fans have embraced Booksmart that is a dream come true for Wilde, as she told Vulture.
I had a dream that people would take ownership of [Booksmart], and they did. This grassroots movement has spread the word about it; people are still discovering it. … It's crazy how it continues to go so far beyond what the studio would consider a "targeted audience" of young females. It runs the gamut: older men, older women. That's my favorite thing about it. It's wonderful to see that it's taken on its own life. I just want to watch it and be really proud of it.
Indeed, Booksmart is that rare comedy which has achieved cross-over appeal. Of course, much of that credit goes to the sensitive, earnest, and hilarious script. But moviegoers also fell in love with the infectious lead performances by Dever and Feldstein, the latter of whom landed a Golden Globe nomination.
Olivia Wilde on the lack of female Oscar nominees
Speaking of awards, Wilde also confessed to Vulture her complex thoughts on the 2020 Oscar nominations. The Academy Awards has received backlash for, once again, failing to nominate any female filmmakers for Best Director. Wilde's response is two-fold.
The thing is, within this industry, which is a business, awards open doors. And they're very connected to how people are compensated. … So I'm hesitant to say, "F**k 'em! Who gives a shit? Let's make movies!" Because actually, the awards do affect opportunities and fairness for women. In a twisted way, they matter.
Every year brings a number of outstanding films directed by women, but this year feels especially rough. Supporters for female-directed movies felt the absence of acclaimed releases such as Alma Har'el's Honey Boy, Lulu Wang's The Farewell, and Lorene Scafaria's Hustlers. But according to Wilde, the most egregious snub is right there in the Best Picture race.
"It's hard because you look at someone like Greta Gerwig — her film [Little Women] was nominated for Best Picture. So surely she deserved a Best Director nomination. … It's been an astonishing year for female directors. So I feel optimistic because of that fact… Critically, women's films did better this year than men's films. It's gotta mean that there's progress. It's complicated. You want to say, "Ugh, who cares," but then you're like, "Dammit, it matters! This is a movement." We're breaking ground. And all of these things contribute to that.
Did Olivia Wilde feel snubbed by the Oscars?
Many movie fans and industry insiders would consider Wilde's film yet another release sadly overlooked this Oscar season. But Wilde doesn't think her work on Booksmart was snubbed.
"It was my first movie. So I was just psyched to get it distributed. … For your first film, all you want is, like, one person to see it," she told Vulture. "To fill a theater is like, 'Hallelujah!' To have it in thousands of theaters? That's it. I'm thrilled. Awards on top of it isn't anything I ever expected.
If Booksmart is any indication, Wilde has a very bright future as a filmmaker. She's already attached to direct a holiday comedy for Universal, which will reunite Wilde with Booksmart co-screenwriter Katie Silberman. Details are scarce, but certainly, fans of Wilde's debut will keep an eye out for more from her.