Olivia Wilde's Favorite Eyebrow Serum Will Get You Fuller Brows at Home
Olivia Wilde is a beautiful actress, producer, and director, with an expansive career in both television and film. Wilde is a well-known activist and is in a long-term relationship with comedian Jason Sudeikis.
It seems as though everything is going swimmingly for Wilde, but even such a successful celebrity has troubles from time to time. Wilde has admittedly had awkward beauty moments and has dealt with the consequences of over plucking her brows for years.
Still, she has a secret weapon that she turns to when she wants to really enhance her eyebrows — and it is surprisingly accessible for fans who want to emulate her look. 
How did Olivia Wilde become famous?
Wilde was born in New York City in 1984. Raised as an Irish-American, Wilde studied acting in Dublin and holds dual Irish and American citizenship.
In the early 2000s, Wilde began her acting career, with a short-lived role on the television series Skins. Wilde quickly attracted attention for her striking looks, and she started appearing in movies such as The Girl Next Door, Turistas, Alpha Dog, and Conversations with Other Women. 
Wilde also appeared in a few stage productions during her early career, gaining the experience she would need for her later Broadway shows. Although Wilde was becoming a familiar face with viewers, it wasn't until 2007 that Wilde managed to land the role that would define a large part of her career and elevate her from starlet to celebrity status.
What is Olivia Wilde best known for?
In 2007, Wilde began appearing on the medical drama House, starring Hugh Laurie. Playing a bisexual medical student with Huntington's disease, Wilde was really able to flex her acting muscles.
For four years, Wilde starred on the popular drama, earning fans and showing viewers the extent of her range. In 2011, she left House to pursue other interests — but many fans still know Wilde best as "Thirteen" on House. 
A few of Wilde's other popular roles include parts in movies such as Rush, Tron: Legacy, The Incredible Burt Wonderstone, and The Lazarus Effect. In 2019, Wilde added the title of director to her resume, when her movie Booksmart was released to much critical acclaim.
In addition to her professional efforts, Wilde has a happy, fulfilling personal life. She has been in a relationship with comedian Jason Sudeikis since 2011, and they have two children together. In spite of her busy schedule, Wilde often finds time to speak out on behalf of political and social causes that she believes in and is a well-respected activist. 
Olivia Wilde's secret for fuller eyebrows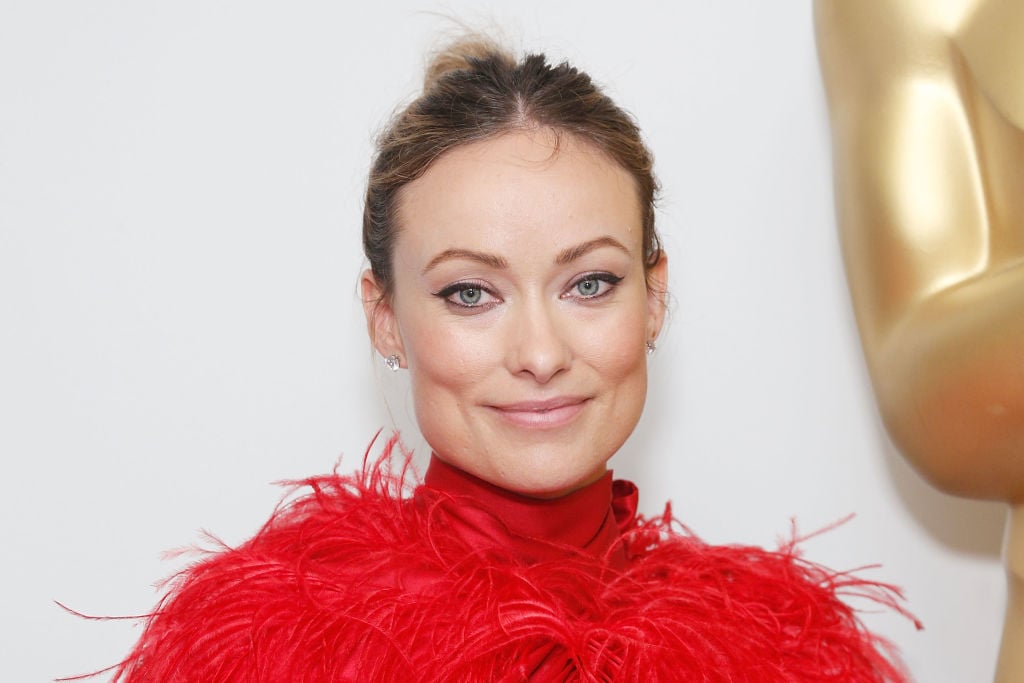 When Wilde first burst onto the Hollywood scene, many noted her stunning features, including high cheekbones, bright eyes, and a classically chiseled nose. Wilde was guilty, however, of over plucking her eyebrows, as was the fashion in the late nineties and early 2000s.
For years, Wilde rocked the super-skinny brow, but these days, she prefers a slightly fuller look. In 2019, Wilde revealed that she was working hard on growing her brows back "after fifteen years of baldness." Her preferred product to help her brows grow fluffy is RevitaBrow, a brow serum that costs under one hundred dollars.
For beauty lovers who want to try out the full-brow trend for themselves, RevitaBrow is an accessible way to copy Wilde's look. Plus, with many Americans still in quarantine, there's no better time to try to grow out eyebrows. After all, it can take weeks before stubborn brow hairs really start to come back fuller and darker, since the skin around the eyes is so thin.
According to some brow experts, other things that can encourage brows to grow include eating a well-balanced diet, picking good-quality tweezers, and only plucking your brows when you are fresh out of the shower. Try one or all of these tips, and you can start to see results — just like Olivia Wilde.