Who Are Olympic Gymnast Suni Lee's Parents?
Millions of fans and thousands of athletes from around the globe had to wait an extra year for the Tokyo 2020 Olympics to take place. Now, all eyes are on the Summer Games and the representatives of numerous countries competing for medals. One of those athletes competing on the world stage is gymnast Sunisa Lee. Since she's under the bright lights now people want to know more about her and her parents who have found themselves in the limelight recently as well.
Here's more about Suni's family including what her father did when he couldn't afford to buy her a balance beam, why she didn't skip out on a competition after her dad was in a terrible accident, and how her parents reacted to their daughter's first gold medal win.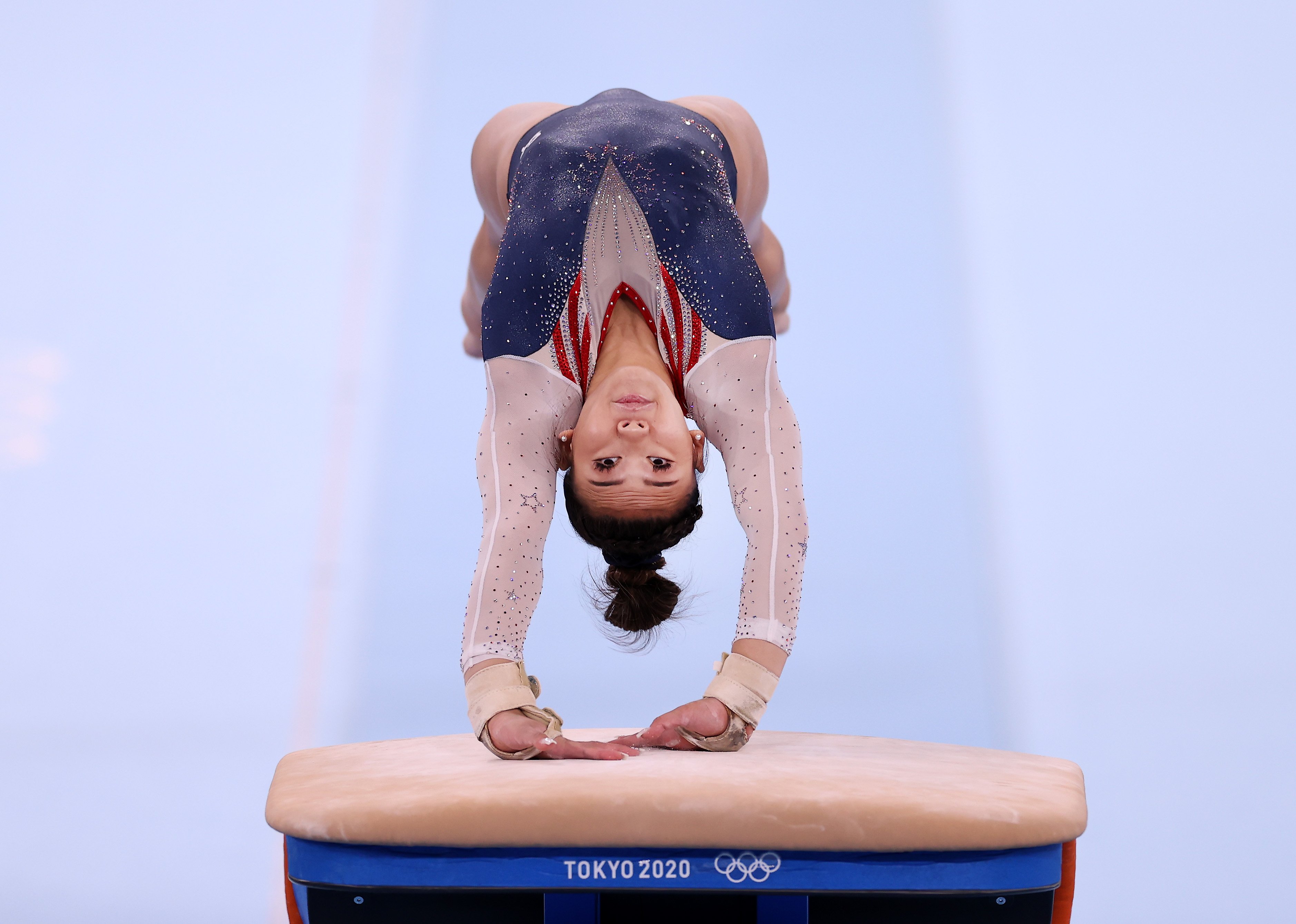 Suni's parents couldn't afford to buy her a balance beam so her father built her one
Sunisa Phabsomphou was born on March 9, 2003, to a healthcare worker to Yeev Thoj. When Suni was 2 years old her mother met John Lee, who had two children of his own Jonah and Shyenne. John and Yeev had Evionn, Lucky, and Noah together. Although John and Yeev never legally married Suni made the decision to change her last name to Lee.
Suni is of Hmong descent. John and Yeev's families fled Laos during the Vietnam War and settled in St. Paul, Minnesota, where there is a large community of Hmong Americans.
Suni became interested in gymnastics at a young age. Unable to buy her one, John made one. "She goes to the gym and she practices but we don't have a beam here," he recalled to Today. "I couldn't afford a real beam, so I built her one."
The beam is still in their backyard today.
John was paralyzed following an accident two years ago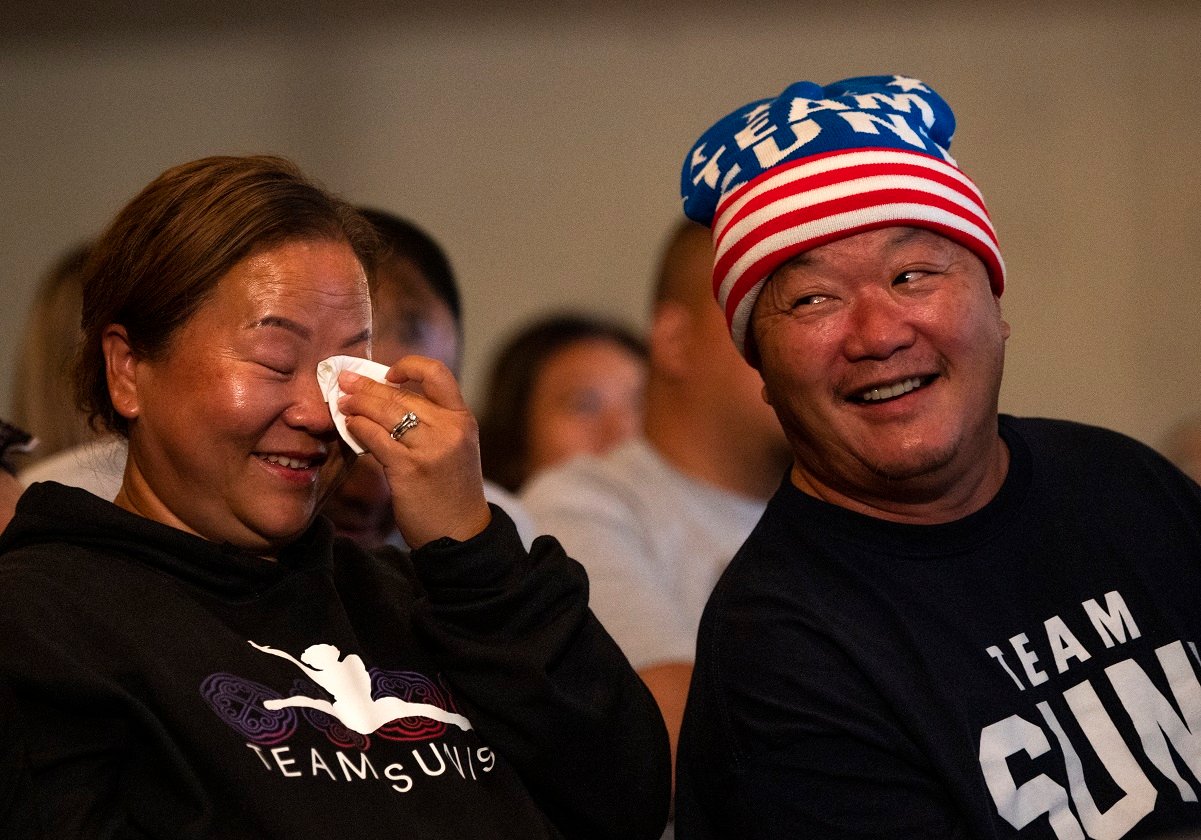 In 2019, John fell off a ladder while helping his neighbor trim a tree. Two days later Suni was set to compete at the U.S. National Gymnastics Championships. Suni wanted to skip the competition but John wanted her to compete. "She almost didn't go because I was in surgery. Her and her coach came over and I woke up and said, 'You worked so hard for it, just go,'" John told CBS Minnesota. 
Suni ended up following his wishes and won gold on the uneven bars that day. "I was thinking of my dad the whole time, and to do it for him because I knew that he would be so proud," she said.
John was left paralyzed from the chest down. Today, he uses a wheelchair to get around but says he is still recovering and getting stronger.
Suni's parents react to their daughter winning her first Olympic gold medal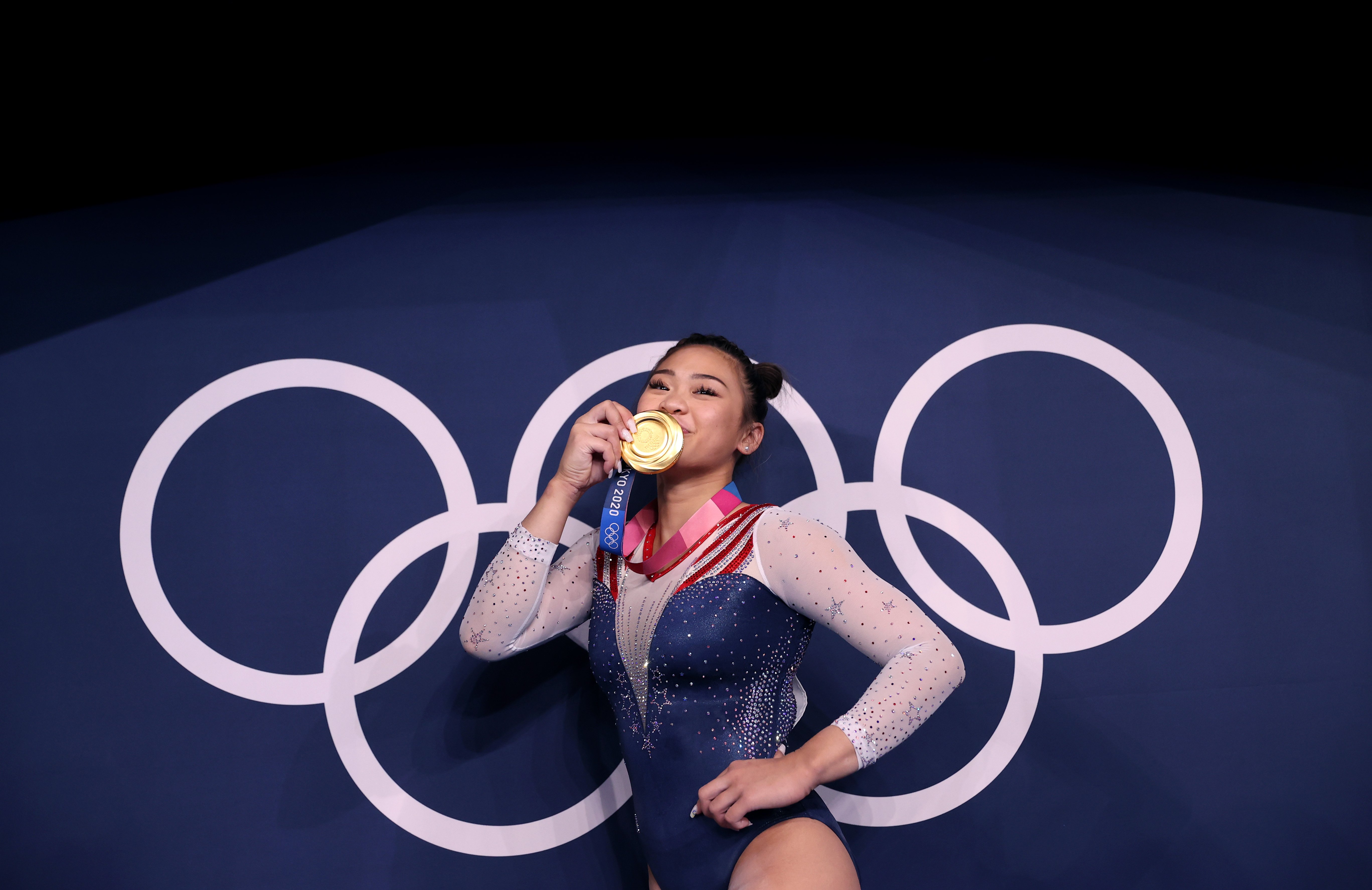 On July 29, Suni won the women's Olympic gymnastics all-around, becoming the fifth straight American to win the gold in that event. She's also the first Hmong American to win an Olympic medal. Following their daughter's big win in Tokyo, Suni's parents shared their reactions with News Talk 830 WCCO.
"Being the first Asian-American to make it to the Olympics was already unreal, and then to win the gold on the world stage is unbelievable," John said. "There's no word that we can express with right now."
"Yeah, it's been a long journey for her, 12 years and it was her dream, so I'm so proud of her that she actually reached her dream," Yeev added.