Who Is Olympic Swimmer Caeleb Dressel's Wife Meghan Dressel?
Millions of fans and thousands of athletes from around the globe had to wait an extra year for the Tokyo 2020 Olympics to take place. Now, all eyes are on the Summer Games and the representatives of numerous countries competing for medals. For the first time in two decades, swimming greats Michael Phelps and Ryan Lochte aren't in the pool representing the U.S., but Caeleb Dressel is.
The man referred to as the "Heir to Michael Phelps" picked up two gold relay medals at the Rio 2016 Games and is looking to add to that collection. While fans root for him to win more hardware in Tokyo, his fame has been growing at home and now many want to know about Dressel's life out of the pool. Here's more on the athlete and his wife Meghan Dressel.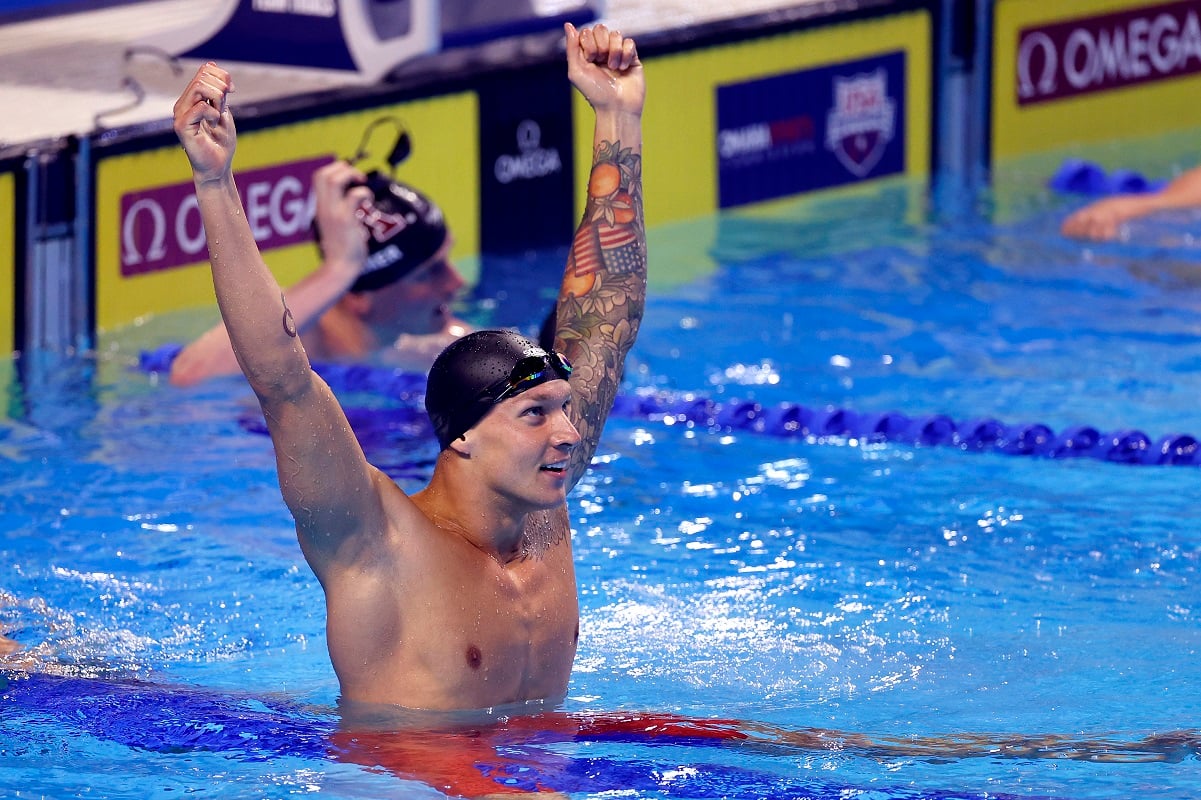 Caeleb Dressel married his high school sweetheart
Caeleb Dressel and Meghan Haila met when they were in high school. According to Team USA's website, the pair started dating in 2013 when the future Olympian was 16 years old. Even though they attended different colleges they stayed together through the years and got engaged in November 2019. The couple used much of their quarantine time to plan their wedding and on Feb. 13, 2021, they were married in their home state of Florida.
The newlyweds shared photos from their special day on Instagram with messages to their friends and family. "The best day of my life," Caeleb wrote. "Thank you for all that made this day happen."
The new Mrs. Dressel posted pics as well and called her husband "My forever Valentine."
Meghan was a swimmer as well
Caeleb's bride was also a swimmer. In fact, they swam together during high school with the Bolles School Sharks club. When it came time for college Caeleb went on to swim at the University of Florida in Gainesville and Meghan moved to Tallahassee to attend Florida State and swam for the Seminoles. However, Meghan did not take the professional swimming career path that Caeleb chose.
She earned a bachelor of science at Florida State and also completed her Master's and Specialist degrees in Marriage and Family Therapy/Counseling with additional coursework for Mental Health Counseling and Play Therapy at the University of Florida. 
Caeleb and Meghan know they have to make time for each other even with busy schedules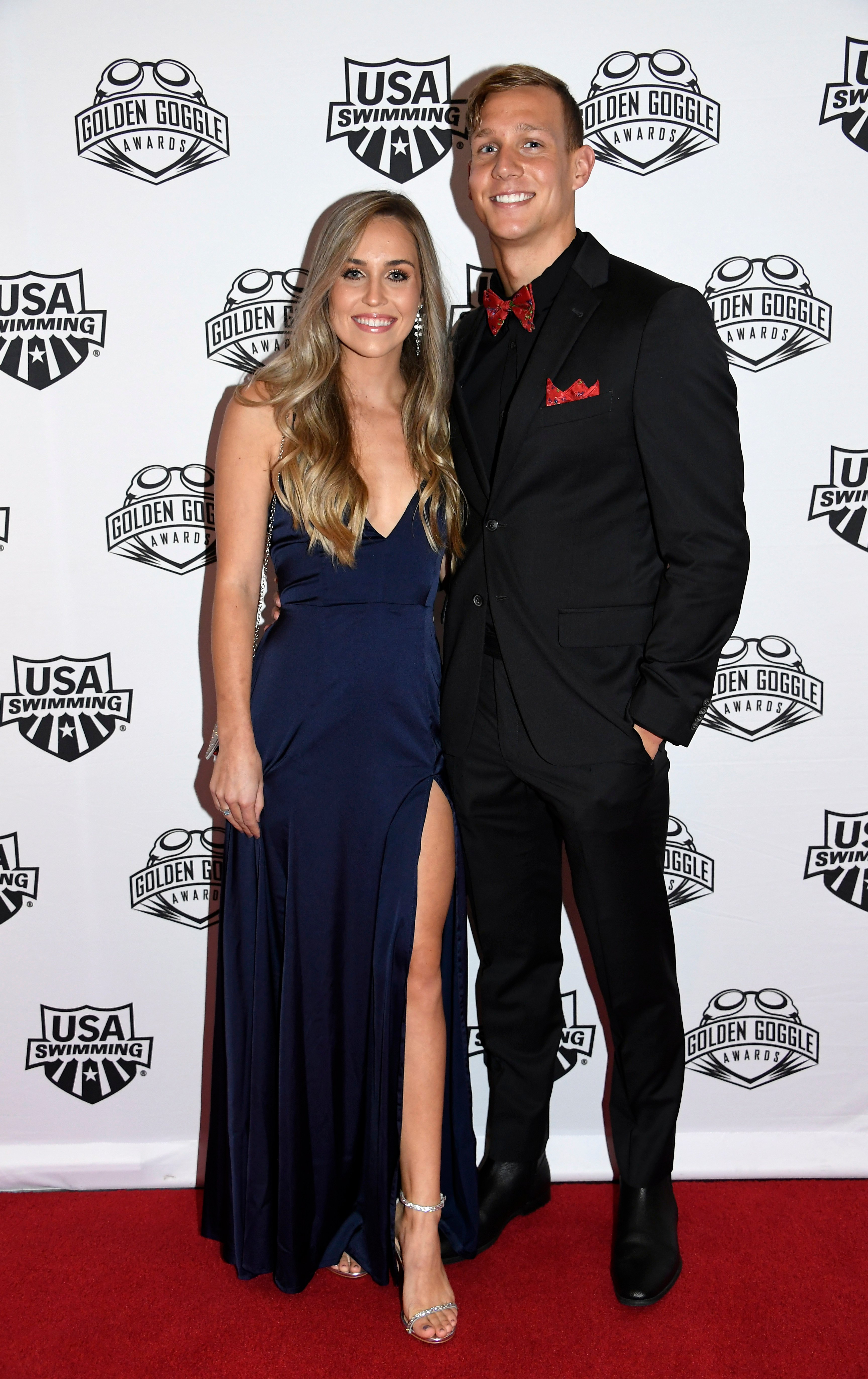 When Caeleb's competing his schedule can be quite demanding especially when the Olympics roll around. Back in 2016 when he was in Rio for the games Meghan was still competing on Florida State's swim team and spoke to Odyssey about the need to spend time together even when their schedules make it tough.
"To be honest it's not always easy, but I'm a firm believer in that if you want to spend time with someone, you make the time," she explained. "Both of us just make time for each other whenever we can and we've made it work… I think because we've had to deal with distance, it's made us stronger as a couple."