Who Is Olympic Swimmer Hali Flickinger's Husband Martin Grodzki?
Millions of fans and thousands of athletes from around the globe had to wait an extra year for the Tokyo 2020 Olympics to take place. Now, all eyes are on the Summer Games and the representatives of numerous countries competing for medals. One of those athletes competing on the world stage is swimmer Hali Flickinger. Since she's under the bright lights again people want to know more about the swimming star and who her husband is.
Here's more about Flickinger's hubby, Martin Grodzki, and why they were married not once, but twice.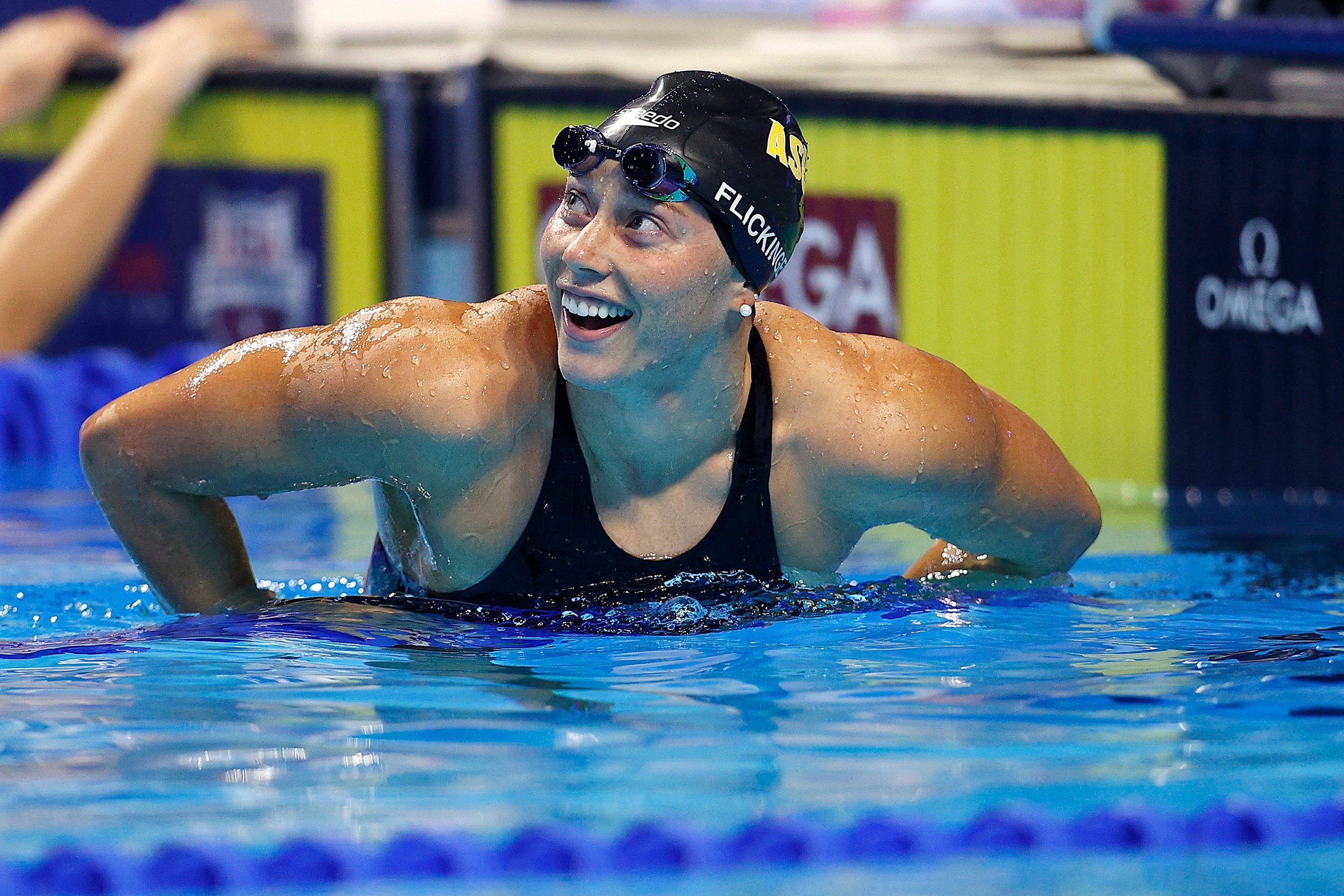 Grodzki was a competive swimmer as well
Grodzki was born on April 18, 1991, in Berlin, Germany. He attended college at the University of Georgia and that's where he met his future wife. The two began dating in 2012.
Like Flickinger, Grodzki swam for the Bulldogs as well and competed in a number of World Championships. He participated in the Southeastern Conference Championships and the Speedo Champions Series in Florida where he was a two-time champion. He also secured SEC titles in the 1650 freestyle and 500 freestyle. In addition, Grodzki represented Germany in several European and international swimming championships in the late 2000s and early 2010s.
Grodzki graduated from UGA in 2014 with a bachelor's degree in psychology.
Flickinger and Grodzki were married not once, but twice
After dating for several years, Flickinger and Grodzki got engaged in 2016 and tied the knot in May of that same year in between meets and competitions before Flickinger headed to the Olympic Games in Rio. According to the Team USA website, the pair decided to have a second formal wedding ceremony and reception with their friends and family on Aug. 26, 2017.
The couple later decided to move from Georgia, where Flickinger had trained for so many years, to Arizona.
"Martin flew out and we bought a house. He stayed in Georgia until Christmas and my mom came out and moved with me," Flickinger told Swimming World magazine. "It was great with my mom. She worked remotely and was on east coast time. She got up at 4 a.m. and worked and then helped me with things around the house. It was nice to have something familiar in a place where I knew nothing. It shows how much support I have had during my swimming career. I am really grateful for them."
What Grodzki does for a living now
Grodzki's days of competitive swimming seem to be behind him as he has embarked on a new career working as a realtor at eXp Realty in Gilbert, Arizona.
Grodzki's other job is supporting his bride. On July 7, 2021, prior to Flickinger traveling to Tokyo for the Olympics, Grodzki posted a birthday message to his wife via Instagram.
"Happy Birthday to this absolute superstar of a woman! I am extremely fortunate to be calling you my wife and partner for now almost 9 years! 9 freaking years!" Grodzki wrote. "Why she hasn't run away yet I'm not sure. That being said, if any of you guys out there need any advice on how a 5 like me can pull a straight up 10 like her… My DMs are open… Hali will compete in the Tokyo Olympics at the end of the summer and your support would mean the world to us… Thank you Hali for allowing me to spend the last nine years with you! Here's to many more."