'Once Upon a Time': Where Is the Cast Now?
The long-running ABC series Once Upon a Time has been an enduring fan favorite since it debuted on television in 2011. See what the cast is up to now.
The long-running ABC series Once Upon a Time has been an enduring fan favorite since it debuted on television in 2011. Although it went off the air in 2018, it remains popular in rerun form, with many fans of all ages returning to the series to enjoy classic fantasy, sweeping romance, and intense drama. Many of the performers who starred in Once Upon a Time have gone on to become major fixtures on the celebrity scene, with several of the actors earning critical acclaim for movie as well as television work. 
'Once Upon a Time' drew from classic fairy tales as well as Western literature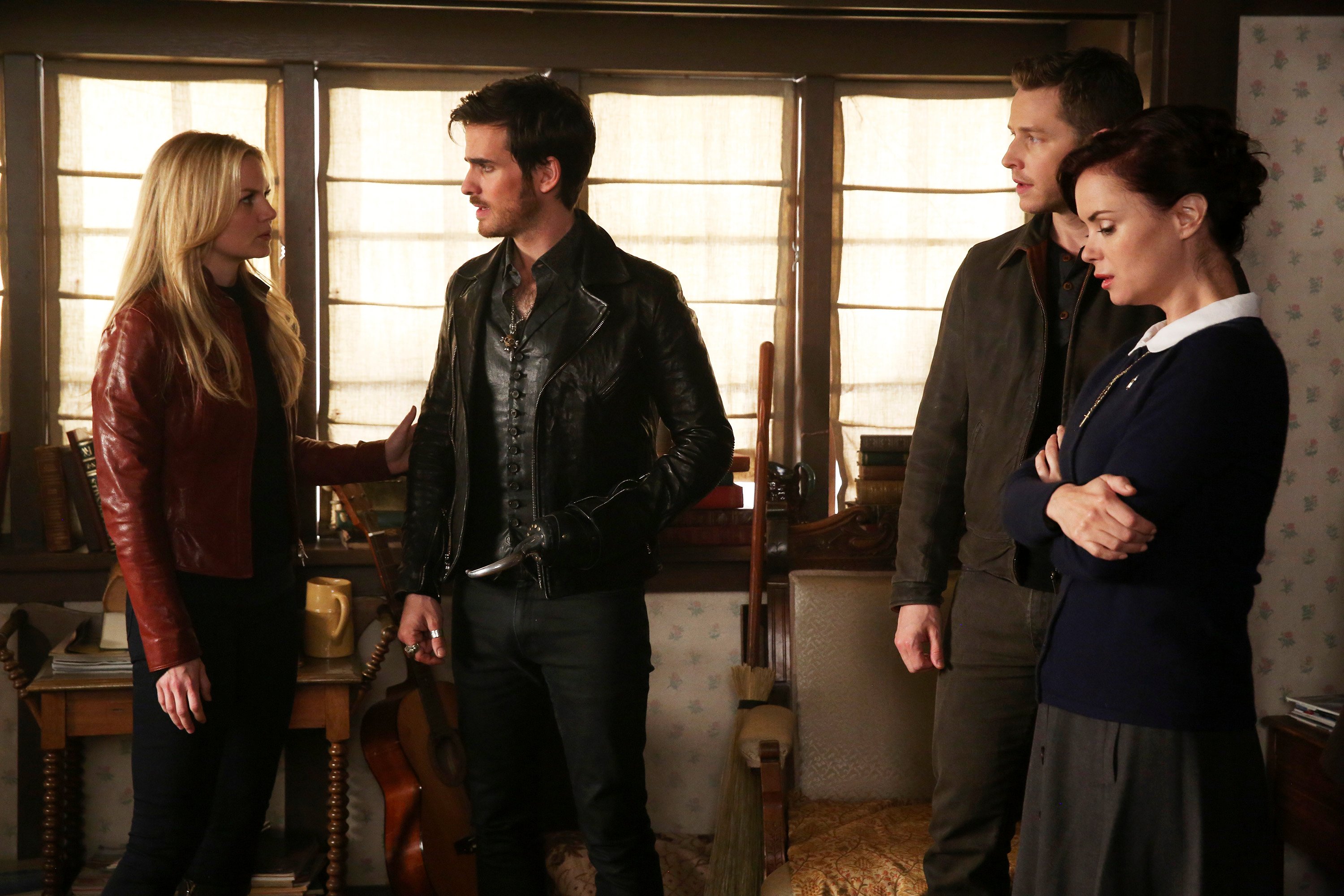 Once Upon a Time debuted on ABC in 2011. The series took place in two different settings: one, a fictional town in Maine called Storybrooke, and the other, a fantastical fantasy location where fairy tales come to life. The bulk of the storyline in the real world focuses on Emma Swan, played by Jennifer Morrison, and her young son Henry. Over the seasons, Henry and Emma encounter many fairy-tale entities, from the mischievous Rumpelstiltskin to the charming Snow White.
Once Upon a Time drew inspiration not only from classic Grimm fairy tales but also from Greek mythology, Arthurian legend, Western literature, and even Disney films. For many fans, it was the blending of these elements that helped to make Once Upon a Time a truly timeless piece of television entertainment. 
Lana Parrilla played the Evil Queen Regina
The Evil Queen, also known as Regina Mills, is the villain of the first season of Once Upon a Time. Although she is responsible for the original curse that throws the Land Without Magic into an uproar, Regina later reforms her evil ways and becomes the Good Queen.
Actor Lana Parrilla was able to bring Regina to life in a way few performers could have, winning the ALMA Award for Outstanding Actress in a Drama Series in 2012. These days, Parrilla is still hard at work creating memorable characters, appearing in shows such as Why Women Kill, according to Hello Magazine. Parrilla also recently launched her own clothing line, Keep It Regal, featuring clothing based on her character in Once Upon a Time. 
Jennifer Morrison has acted in both movies and television shows
Jennifer Morrison played Emma Swan, the daughter of Snow White and Prince David. The moral center of the show for six seasons, Morrison was a fan favorite, and to this day, she is closely associated with Once Upon a Time. Morrison has, however, gone on to act in a number of projects after the show went off the air in 2018, including shows like This Is Us and hit movies including Bombshell. 
Ginnifer Goodwin played Snow White in 'Once Upon a Time'
The mother of Emma Swan, Snow White in Once Upon a Time is the daughter of King Leopold and Queen Eva, step-daughter of Regina Mills, and the wife of Prince David. As played by Ginnifer Goodwin, Snow White became a fully three-dimensional character, far beyond the fairytale legends that many viewers might be vaguely familiar with. Once Upon a Time helped make Goodwin a household name and in the years since acting in the series, the star has appeared in shows like The Twilight Zone, Heartstrings, and Earth to Ned. 
What has Josh Dallas been doing since 'Once Upon a Time' ended?
A staple presence throughout seven seasons of Once Upon a Time, Josh Dallas played Prince David, the husband of Snow White. Dallas became a breakout star thanks to the series, and he quickly started landing new parts even while starring in Once Upon a Time. After the show went off the air, Dallas landed his biggest role to date, as the lead in the supernatural show Manifest. 
For fans, Once Upon a Time is a show that will never truly go out of style, thanks in part to the extremely talented cast.