'One Day at a Time' Producer Norman Lear 'Couldn't Resist Offering' Valerie Bertinelli Her Breakthrough Role on the Hit Sitcom
Legendary producer Norman Lear said he 'couldn't resist' hiring teen actor Valerie Bertinelli for his 1975 TV comedy 'One Day at a Time.'
Actor Valerie Bertinelli was only 15 years old when she made her national television debut as Barbara Cooper on the CBS comedy One Day at a Time. She didn't have much experience yet, but producer Norman Lear saw a great deal of promise in her.
Describing her as "winning and eager," he just had to, he recalled, offer her the role.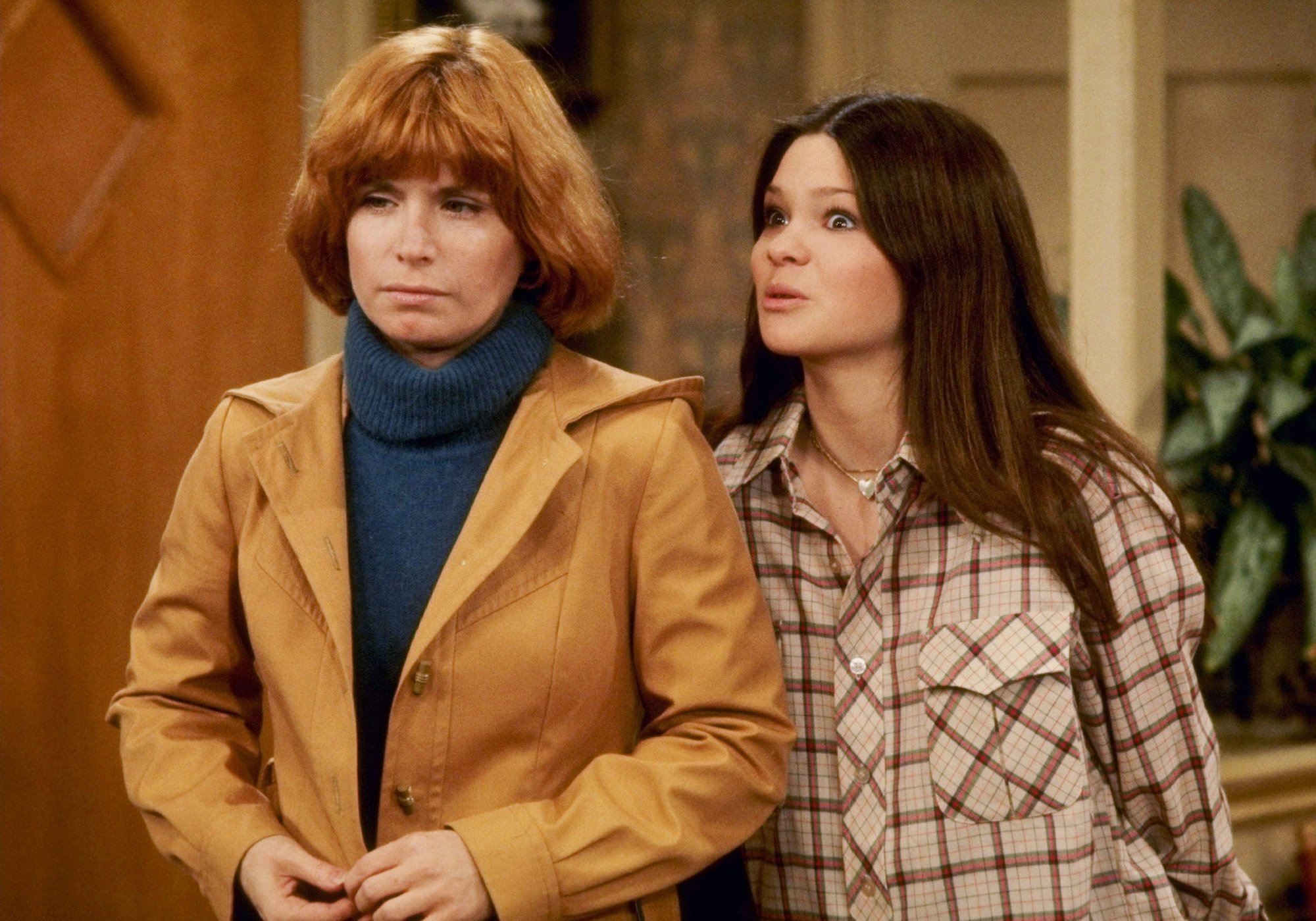 'One Day at a Time' premiered in 1975
The decade of the 1970s was Norman Lear's television domain. In addition to One Day at a Time, the prolific producer also had brought to TV several other enduring comedy series including All in the Family, Good Times, The Jeffersons, Maude, and Sanford and Son.
For Lear, his television comedies weren't just about entertainment. They were vehicles for discussions of race, class, sexuality, and gender issues. Thanks to the producer, the medium was confronting frank topics that up until that point had been the proverbial elephants in the room.
Bertinelli wrote of Lear's work as a major television pioneer in her 2008 memoir, Losing It: "Thinking back on that first show, I marvel at Norman's smarts as a producer. He…tapped into the nervous system of mainstream America as it wrestled with issues such as rising divorce rates, single motherhood, women's liberation, and a reexamination of the family. His genius was finding the funny in it."
Lear liked Valerie Bertinelli right away
When it was time to cast the role on One Day at a Time of single mom Ann Cooper's (played by Bonnie Franklin) younger daughter, Lear wrote in Even This I Get to Experience, "For the part of younger daughter Barbara, 15-year-old Valerie Bertinelli came in to audition. Although she had little professional experience, she read the part well and was winning and eager."
It didn't hurt, Lear added, that the actor reminded him of one of his own three daughters: "She also bore a certain resemblance to my youngest daughter, Maggie. I couldn't resist offering her the role."
Bertinelli 'was hooked' to working as an actor
The future Hot in Cleveland star may have been a newbie surrounded by more experienced actors on One Day at a Time's set but she quickly learned she was a natural at the craft, with comedic chops to boot.
"I tried to absorb everything as I went through rehearsals with these pros and saw how scripts were rewritten daily, characters created and nurtured, and shows built from the ground up," Bertinelli wrote. "Norman once said he saw in me 'an original in a world of copies.' I interpreted that to mean he could shape me. And I needed it."
It meant the world to Bertinelli when her co-star Pat Harrington who played the Cooper family's building superintendent Schneider praised her comedic timing and natural talent.
"I nearly danced a jig one day when Pat complimented my 'instinct for comedy,' she continued. "'You can't acquire it,' he explained. 'You've got to be born with it. And you're lucky because very few people are born with it.'
"Getting laughs in rehearsal — laughs from pros at the top of the business — was powerful stuff. It was more addictive in front of an audience. After the first time, I thought, 'Whoa, I'll take more of that!' I was hooked."