'One Day at a Time': Valerie Bertinelli Revealed She Felt Insecure in the 1970s Next to Co-Star Mackenzie Phillips
Actor Valerie Bertinelli admitted in a memoir her feelings of insecurity next to her 1970s 'One Day at a Time' co-star Mackenzie Phillips. Here's what she had to say.
Valerie Bertinelli became a star on CBS' 1970s and '80s comedy, One Day at a Time. Just 15 when she debuted on the series, the actor explained in her memoir Losing It that she struggled with her body image, as most girls her age.
Working alongside co-star Mackenzie Phillips, according to Bertinelli, only compounded her feelings at that time.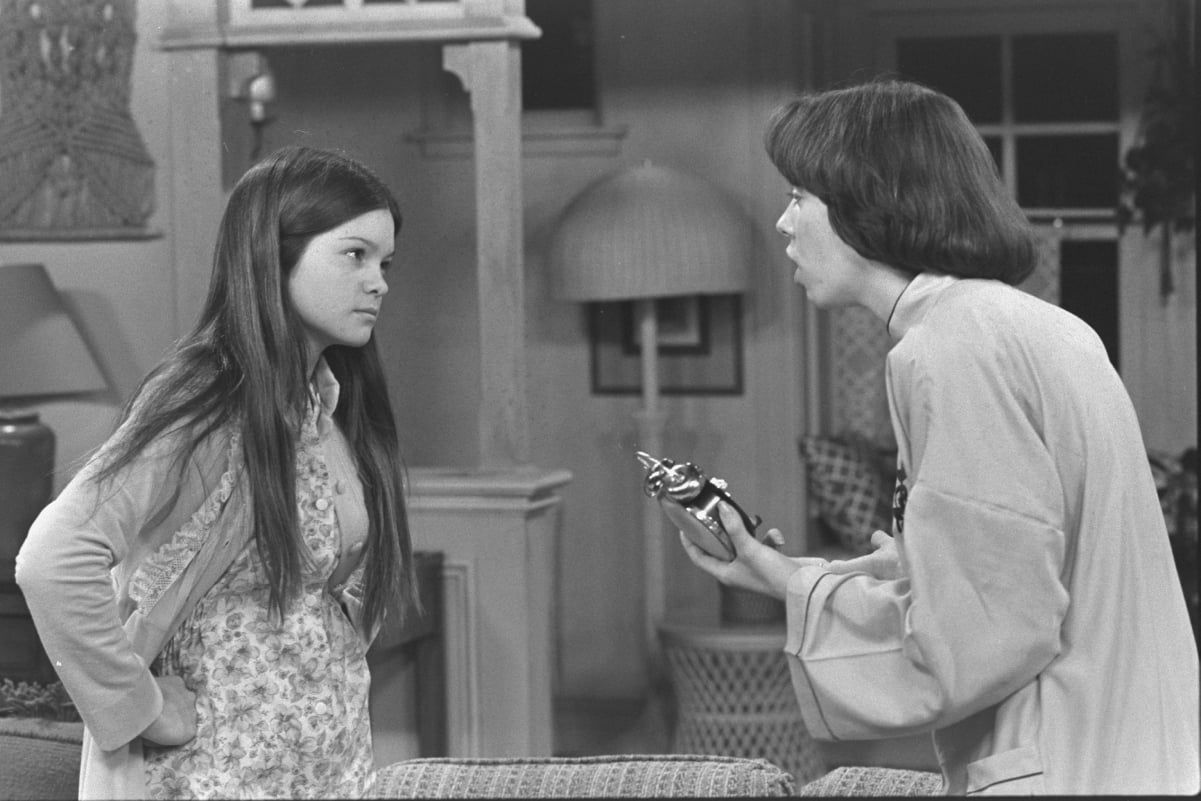 Bertinelli's body image concerns led to taking diet pills while on 'One Day at a Time'
Like most teenagers then and now, Valerie Bertinelli in 1975 was worried about her weight. At age 15, she was in the public eye on a nationally broadcast television comedy and being scrutinized in the media. When the actor reflected in her 2008 memoir on her feelings at that time, she wrote of her regret at how she viewed herself.
"It makes me sad to remember how much irrational, needless pain I caused myself by thinking that I had a weight problem," she wrote. "I look back now and see that my focus on weight was just an ineffective way of trying to deal (or not deal) with other issues going on inside me."
On a different diet "from week to week," Bertinelli explained that she eventually turned to diet pills, giving them up when their side effects, including "huge, honking zits" began to concern her.
"Uncertain of how much to take and scared of OD'ing, I came up with my own regimen," she wrote. "Before I went to bed, I took half a pill," and began to see results.
She eventually stopped taking the pills, however, when she recognized she "might get hooked on either the pills or the feeling, which I liked, of my stomach being empty, and I knew that was dangerous, if not potentially deadly, territory."
Valerie Bertinelli wrote she 'felt obese' next to Mackenzie Phillips
Working alongside her co-star, Bertinelli wrote, added to her concern "with the superficial." She wanted to "turn heads as the 'blue-jean baby / L.A. lady' Elton John sang about [in his song "Tiny Dancer"]. What did that fox look like? I don't know. All I knew was that she wasn't me.
"I was reminded of that every day when I came to work and looked at Mac, who was built like a beanpole. Her Ditto jeans fit her perfectly with her 26-inch waist. My jeans were 30 inches. My waist was actually 23 inches, but I had to compensate for my hips. So even though I wasn't overweight, I felt obese next to her."
At that time, the young actor clearly felt uncool, sharing as well that if she saw Phillips "laughing with her cousin, I assumed they were making fun of me."
Bertinelli and Phillips remain good friends today
In a 2021 remote visit on talkshoplive Bertinelli, while promoting her upcoming memoir Enough Already, was asked by a fan if she "still kept in touch" with Phillips.
"Yes, I adore Mackenzie Phillips," the former Barbara Cooper actor said. "She just texted me the other day. She knew I was going through a little trouble, so she was just sending me a virtual hug … It was her birthday recently … I adore Mackenzie. She is my sister from another mister, love her."