1 Founding Member of The Beach Boys Let Charles Manson and His Followers Move in and it Cost Him $100K
Many fans of the music industry know who Dennis Wilson was, and what he accomplished during his lifetime as a member of the Beach Boys. Wilson, a founding member of the iconic group, rose to fame in the early '60s as the Beach Boys became popular, and by the end of that decade, he was one of the biggest names in music.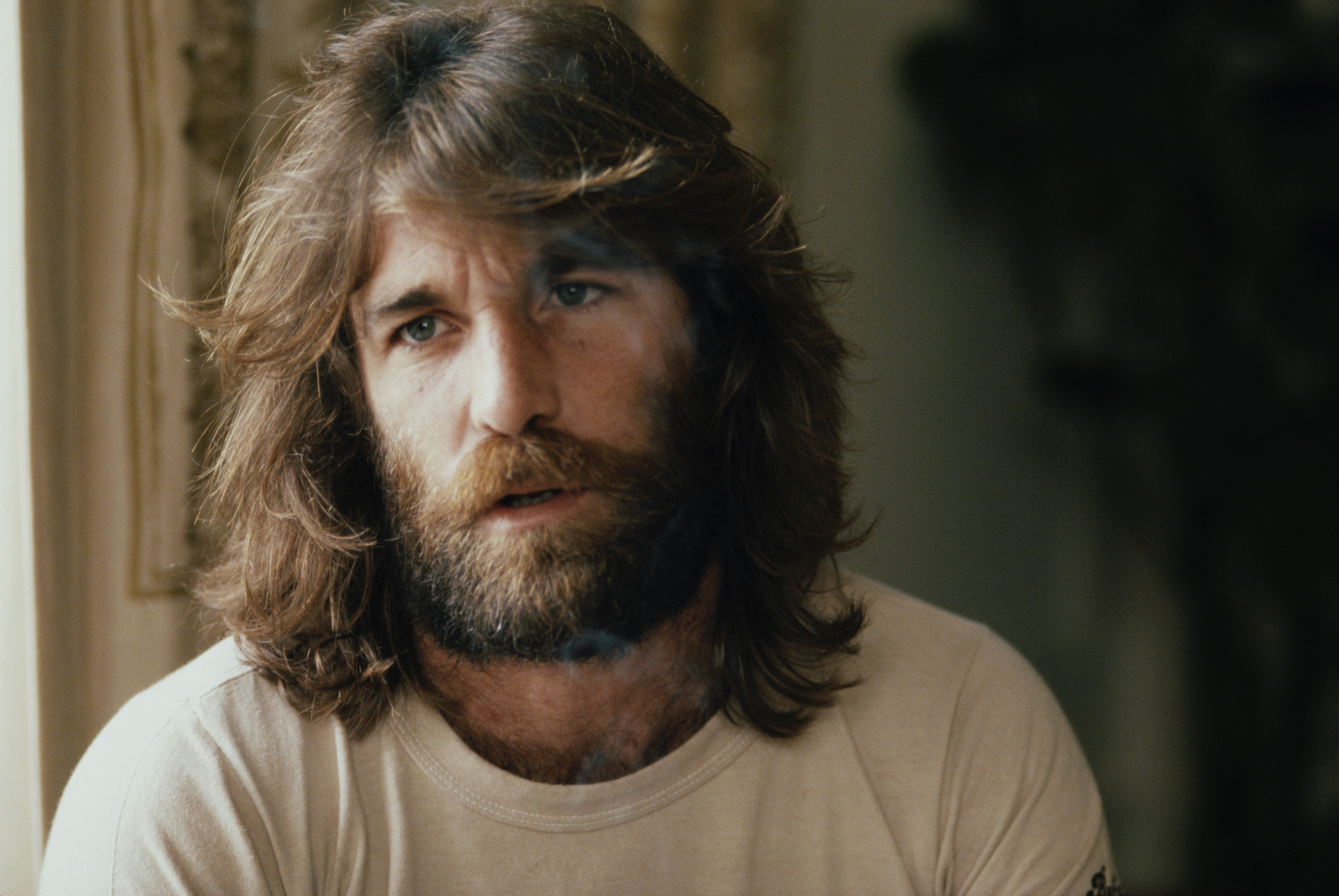 These days, however, Wilson is also well known for his brief and bizarre relationship with Charles Manson and the Manson family. For many fans, this friendship is the strangest chapter in Wilson's tragically short life. 
Charles Manson and Dennis Wilson formed a friendship in the late '60s
Charles Manson is, of course, now infamous for orchestrating a series of ghastly murders in 1969. However, before he rose to infamy, he was a struggling musician trying to make his way in the industry by landing a deal with a record company. When Manson first moved to California in 1968, he formed a friendship with Neil Young, who praised Manson's sound as "unique."
Manson eventually crossed paths with Dennis Wilson of the Beach Boys, with Manson essentially moving into Wilson's home and bringing along his large group of "followers" with him. According to Biography, Wilson took care of Manson and his girlfriends financially, even handling the medical bills for the group after multiple people contracted an STD from group sex.
Manson also reportedly stole a wide variety of items from Wilson's house, including clothes, expensive decorations, and other household goods, costing the music star a great deal of money — around $100k in total. 
How did Dennis Wilson's friendship with Charles Manson end?
Dennis Wilson and Charles Manson didn't remain friends for very long, After Wilson landed Manson a series of auditions with record labels and even recorded one of Manson's tunes with the Beach Boys, things went south. As reported by Biography, Manson had a disagreement with one of Wilson's record producers and ended up pulling a knife on him in a dispute.
Following the argument, Manson and his followers moved out of Wilson's home. Throughout the remainder of 1968 and into early 1969, the two former friends still saw each other occasionally, although their friendship never quite reached the level of closeness that it had before.
By the summer of 1969, Manson's frustration with not making it as a music star contributed to his order to his followers to kill the occupants of 10050 Cielo Drive. Notoriously, his followers murdered pregnant actor Sharon Tate, along with her family friends, in August 1969.
Dennis Wilson distanced himself from Charles Manson after the Tate-LaBianca murders
The murders of Sharon Tate and her friends made headlines around the world. The following day, Charles Manson's followers struck again, this time killing Leno and Rosemary LaBianca in Los Feliz.
When Dennis Wilson learned about the tragedy, and about the role that his former friend had played in the slayings, he refused to make any public comment. "As long as I live, I'll never talk about that," Wilson told Rolling Stone in 1976 about his relationship with Manson and the family.
Still, it was clear that his short-lived friendship with Charles Manson had made a strong impact on Wilson. Throughout the remainder of his life, Wilson was plagued by self-destructive behavior, including the use of alcohol and drugs. Wilson continued to work hard at his music, recording both with the Beach Boys and as a solo artist.
Sadly, however, Wilson's ways caught up with him, and the artist died in 1983, drowning in the ocean when he was only 39 years old. He is remembered today for his work with the Beach Boys, as well as for the role he played in one of America's darkest chapters.
RELATED: 1 of The Beach Boys' Love Songs Was Inspired by a Jar of Honey in a Cabinet