'One Life to Live' Star Erika Slezak Makes a Comeback in a New Jeff Daniels Movie
One Life to Live took its final bow on ABC daytime in 2013 after 45 years on the air. Although it has been nearly a decade since the soap opera last aired, the show still has passionate fans who continue to follow the beloved actors' careers. And to the delight of many drama lovers, daytime icon Erika Slezak, who starred as Victoria Lord on One Life to Live for 43 years, has a new project premiering during the summer of 2020. Here's the scoop on Slezak's latest role.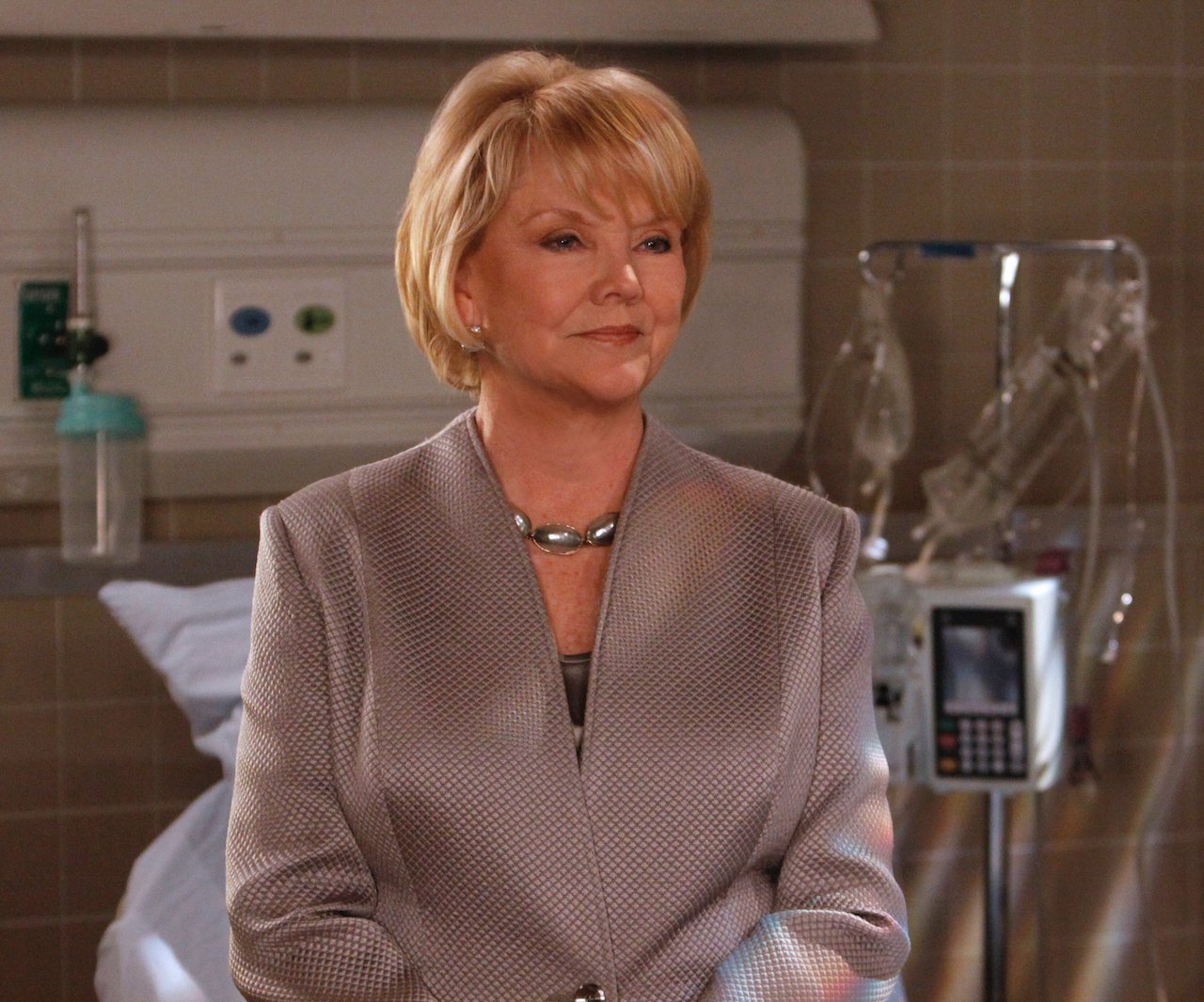 Erika Slezak scored a role opposite Jeff Daniels
Emmy winner, Jeff Daniels, wrote and stars in Guest Artist. The official synopsis reads as follows: "The story of a young man coming face to face with his hero (Jeff Daniels) and challenging him to be the icon he has idolized while exploring the tangled relationship between reality, the dreams of youth and the wisdom of age."
In the film, Daniels stars as a playwright whose agent, played by Slezak, sends him to Michigan for a gig. Slezak let her fan club in on how she landed the juicy role. As reported by Michael Fairman TV, she said this:
"My manager said that one of his clients is Jeff Daniels, that he'd shot a movie called Guest Artist, but he needed a little extra something in the beginning, so he wanted someone to play Helen, his agent. When he asked if I'd be interested, I dropped the phone and said, 'You bet!' It was a lovely scene of three or four pages, just with Jeff. He is a very nice man and a very good actor, and Timothy Busfield directed it."
Erika Slezak called 'OLTL,' 'one of the best jobs'
Long before Guest Artist, Slezak wowed fans and critics with her dynamic performances as Vicki. Over the years, the actress tackled serious storylines including adultery, abuse, and mental illness.
Slezak's character was diagnosed with dissociative identity disorder, or DID, which means her psyche splintered into several distinct personalities. The condition was a result of the trauma she experienced as a child. Slezak infused sadness, grief, comedy, empathy, and power in varying degrees, depending on which alter she was playing. And as Vicki, she always projected likability and class.
It's no wonder that Slezak took home six Daytime Emmy Awards for "Outstanding Lead Actress in a Drama Series" and maintained a loyal fan base even after One Life to Live ended. Aside from her professional achievements, the star appears to have genuinely enjoyed the work. She recently appeared on The Story of Soaps, a documentary-style retrospective special on ABC. During her interview, Slezak confessed, "It was one of the best jobs an actor can have."
There is still a demand for the classic soap
Like Slezak, One Life to Live fans still adore the show and the characters. When ABC began promoting The Story of Soaps on YouTube, devotees flooded the video comments with pleas for the network to revive the soap.
One soap enthusiast wrote, "It's kind of ironic ABC is airing this, of all the networks. I really miss my All My Children and One Life to Live. General Hospital is great, but it's no AMC or OLTL. It's time to reboot All My Children and One Life to Live! They never should have been canceled in the first place!"
"Missing One Life to Live and All My Children so much. Still a HUGE fan base. Even a reunion type show would be welcome. ABC, are you listening?" remarked a different fan.
Alas, there has been no news of a reboot for One Life to Life. But, die-hard fans can still get their fix with new content from some of their favorite actors, including Slezak. Guest Artist drops on Redbox On Demand on July 21.