'One Life to Live': Would the Todd Manning Story Work Today? (Not a Chance)
One Life to Live was a wildly popular daytime soap opera that aired on ABC for over 40 years. On the backdrop of the fictional town of Llanview, Pennsylvania, the show pushed boundaries with provocative, thought-provoking narratives. But one particular storyline involving antihero Todd Manning stands out as so controversial that it is doubtful it would work today.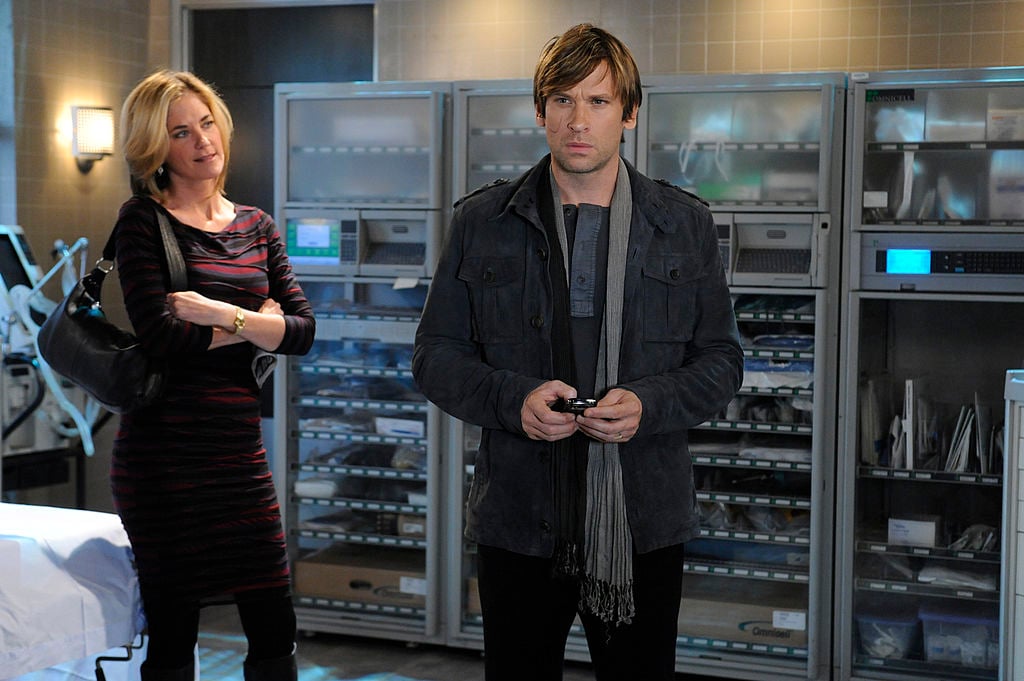 The Todd Manning 'One Life to Live' backstory
Todd was a college frat boy with impulse control issues and a grudge against the former object of his affection, Margaret 'Marty' Saybrooke. One night at a frat party, in an act of revenge for her perceived mistreatment of him, Todd instigates the gang rape of Marty. One Life to Live focused heavily on the brutality of the crime and the depth of the trauma.
Eventually, Todd and his cohorts are arrested, tried, and convicted of Marty's rape, and Todd is outed as a serial rapist. But in true soap fashion, Todd escapes custody and targets both Marty and his now-blind defense attorney, Nora. Todd fails in his attempts to harm the women and ends up with a nasty permanent scar on his cheek as a reminder of his evil deeds.
Fans loved Todd so much that 'OLTL' redeemed the character
Back in the custody of authorities, Todd's prison van collides with another vehicle, and the motorists become trapped inside. When he takes a closer look, Todd discovers that inside the car is none other than Marty Saybrooke and two young children.
In a heroic act, Todd saves Marty and the kids and scores early parole. What's more, he discovers that he is the heir to a fortune as Victor Lord's secret child, and as a result, becomes instantly connected to one of the most influential and respected families in Llanview. Those turning points spurred Todd's redemption arc on One Life to Live.
Todd's portrayer objected to his redemption
According to Entertainment Weekly, Roger Howarth, who originated the Todd Manning character, was displeased with the writers' decision to redeem a serial rapist. The publication quoted him as calling the story "really gross." Due to the creative differences, Howarth asked to be let out of his contract. "I'd rather be broke doing something I'm proud of," said the actor.
According to Entertainment Weekly, Howarth also stated, "I had a great time here — for half the time…But now it's in the best interests of the show to find a Todd who won't object to the material." Howarth eventually had a change of heart and returned to One Life to Live to play Todd as the town villain.
Todd's redemption story probably wouldn't fly today
Todd's story began on One Life to Live in 1992, but today's climate is much different than it was then. The Me Too Movement has inspired survivors and allies to speak out against predators in real life. And television fans have a much different outlook when it comes to glorifying characters like Todd.
Years before Todd's story, General Hospital's Luke and Laura became a super-couple shortly after he assaulted her. In the May 19 ABC special, The Story of Soaps, Genie Francis, who plays Laura, shared insights about the Luke and Laura "rape to romance" arc.
When reflecting on the storyline, Francis simply said, "I've had to justify it for so many years, and I have to say it feels good to sit here and say I won't justify it. It's awful."