'One Night in Miami': Regina King Bemoans Not Getting the Opportunity to Watch the Movie With an Audience
The Oscar-winning actor Regina King will be seen in the movie The Harder They Fall this year. Though the movie will stream on Netflix, a theater premiere to a live audience is expected for the film later this year. Even as the pandemic continues, King hopes that the movie will have its premiere.
This, however, was not the case with One Night in Miami… The movie released at the height of the pandemic last year. As a result, the only way to securely share it with an audience was virtually. In a recent interview with Vanity Fair, King spoke about why she wanted the movie to have an in-person premiere.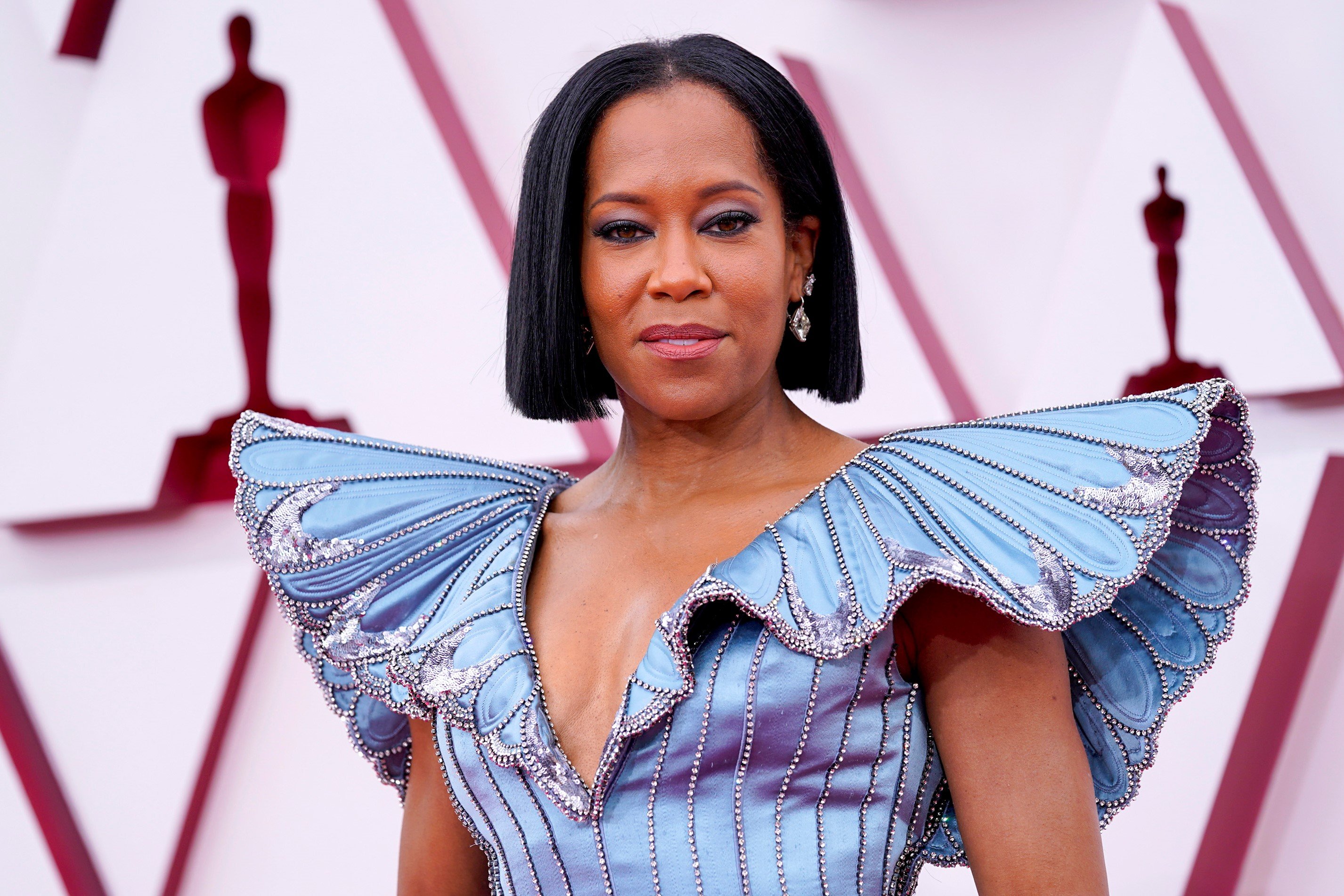 What was 'One Night in Miami…' about?
One Night in Miami… documented the meeting of Muhammad Ali, Jim Brown, Sam Cooke, and Malcolm X in a hotel room in Miami to celebrate Ali's victory against famous boxer Sonny Liston. On Feb. 25, 1964, Ali, known as Cassius Clay then, surprised everyone by defeating Liston and claiming the World Heavyweight Boxing title.
The fictionalized version of the meeting of four Black icons was based on a play of the same name. Kemp Powers adapted the play into a movie and also received an Oscar nomination for Best Adapted Screenplay.
The movie traced the events that happened before and after the fight. It gave a glimpse of the conversations that transpired between the four famous men as they caught up with each other, spoke about their lives, and discussed their individual and collective future as Black men in America.
Leslie Odom Jr., who played the role of the soul singer Sam Cooke, also received an Oscar Nomination for Best Supporting Actor and for Speak Now in the Best Original Song category.
What made the movie special for King?
For King, One Night in Miami… was special because it was her mainstream directorial debut. She previously directed a television movie Let the Church Say Amen. King wanted to tell an important story. She noted that even today audiences do not see more than two Black men together onscreen. When King read Powers' script for the movie, she realized that it was Powers' "love letter to being a Black man."
As an actor for many years and as a tv movie director, King said, she learned a lot about a director's involvement in every aspect of a film. She knew that she wanted to direct a movie, it was just a matter of which one. So she kept looking.
"And I was doing that until that perfect script, that really spoke to me, that made me feel like I would do whatever I can to tell this story, came along," King said. "And Kemp Powers' One Night in Miami… finally came my way."
It was hard for King to not be able to watch her film with a live audience
On Dec. 25, 2020, Amazon Studios released One Night in Miami… released in limited theaters before debuting on Amazon Prime Video on Jan. 15, 2021. Due to the pandemic, the movie never premiered in a theater. The cast and crew of the film did not get a chance to come together to celebrate an important film they'd made. This upset King.
King remains grateful for the reception and appreciation that the film got and that her cast and crew are healthy. But she considers it a loss to not have been able to share her movie with an audience in person.
"If you are a true film lover, there's nothing like the theater experience," King said. "The postmortem is such a precious thing for filmmakers. When I say filmmakers, I'm talking about everyone involved with a film or part of making it. That's special, to have that experience together. So it was tough for all of us. And when I say all of us, I mean all. of. us."
RELATED: Is Regina King's 'One Night in Miami…' Based on True Events?