One of Ina Garten's 'Favorite Pastas Ever' Has Some Pretty Surprising Ingredients
Ina Garten has shared a ton of recipes and meal ideas, including her favorite, easy pasta dishes.
Barefoot Contessa star Ina Garten always delivers the perfect recipes to fans at the exact right time they need them. The TV chef has been a trusty kitchen guide throughout this past year on social media.
Garten has shared a ton of recipes and meal ideas, including her favorite, easy pasta dishes. For the dish she calls one of her "favorite pastas ever," the Barefoot Contessa has included some pretty surprising ingredients.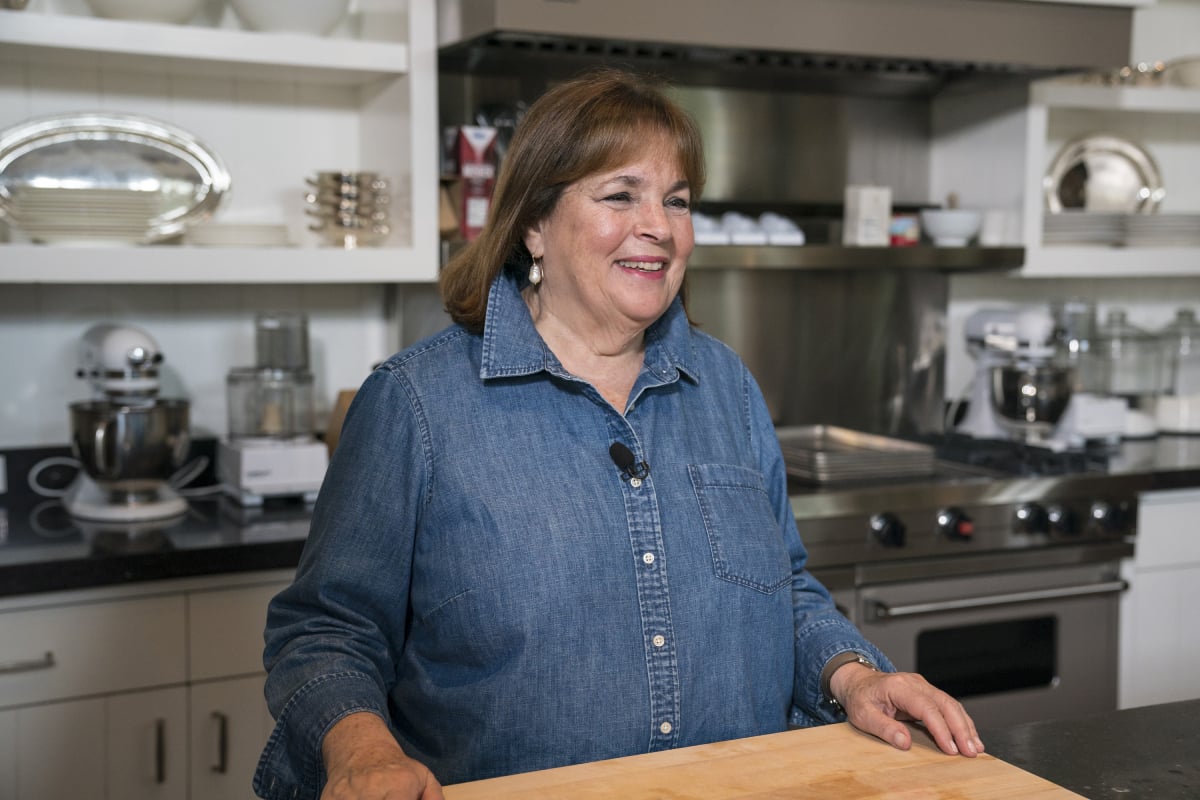 Ina Garten has a go-to pasta recipe with just three ingredients
Garten does have recipes for beginners, including one pasta recipe that has just three ingredients and takes just five minutes to make. According to Food Network, Garten's Three-Ingredient Pasta dish is absolutely delicious. And you can easily get it on the table in no time.
This dish is called Lemon Capellini and it's one of Garten's go-to recipes in her class on the Food Network Kitchen app. Made with just lemons, butter and pasta, Garten says it's "officially one of [her] favorite dishes of all time."
Reviewers agree, with one saying that Garten's Lemon Capellini is "honestly the best pasta I've ever had." Another added that it's "a keeper for sure." And a third called it their "go-to lemon-butter sauce."
Garten says that the secret to this dish is the capellini pasta. It's thinner than spaghetti and cooks in just four minutes. For the sauce, "the lemon zest and juice combine with the melted butter and the residual starchy pasta water." It results in a rich, velvety sauce that the pasta absorbs.
You can easily eat the pasta as a meal or as a side dish. You can also add a protein, like roasted shrimp or grilled chicken.
One of the 'Barefoot Contessa' star's 'favorite pasta recipes ever' calls for a specific Italian cheese
According to Garten, one of her "favorite pasta recipes ever" is Crusty Baked Shells and Cauliflower. The easy dish takes 30 minutes of prep and needs 30 minutes to bake in an oven preheated to 400 degrees. This recipe yields six to eight servings.
In her list of ingredients, the Barefoot Contessa calls for two cups of freshly grated Italian Fontina Val d'Aosta cheese, as well as six tablespoons of freshly grated Italian Pecorino cheese.
Ingredients for Ina Garten's Crusty Baked Shells and Cauliflower:
Kosher salt and freshly ground black pepper
3/4-pound medium shells
Good olive oil
2 1/2 pounds cauliflower, cut into small florets (1 large head)
3 tablespoons roughly chopped fresh sage leaves
2 tablespoons capers, drained
1 tablespoon minced garlic (3 cloves)
1/2 teaspoon grated lemon zest
1/4 teaspoon crushed red pepper flakes
2 cups freshly grated Italian Fontina Val d'Aosta cheese, lightly packed (10 ounces with rind)
1 cup (8 ounces) fresh ricotta
1/2 cup panko (Japanese bread flakes)
6 tablespoons freshly grated Italian Pecorino cheese
2 tablespoons minced fresh parsley leaves
The directions for the Ina Garten's Crusty Baked Shells and Cauliflower are easy to follow
Garten's recipe is easy to follow, and she shows you how to do it on the Food Network's YouTube channel. After you turn your oven on to 400 degrees, fill a large pot with water. Add two tablespoons of salt and bring it to a boil.
Next, add the medium shells and cook al dente, according to the instructions on the package. Don't overcook it because these shells will also be baked later. Drain the water and pour the pasta into a large bowl.
Meanwhile, heat three tablespoons of olive oil in a 12-inch sauté pan over medium-high heat. In one layer, add half of the cauliflower and sauté for five to six minutes. Toss the florets occasionally and cook until they are lightly browned and tender.
Pour all of the cauliflower into the bowl with the pasta. Then, repeat the last step again by adding three more tablespoons of olive oil to the pan to sauté the other half of the cauliflower. When it is browned and tender, add it to the pasta bowl.
Next, add the sage, capers, garlic, lemon zest, red pepper flakes, two teaspoons of salt, and one teaspoon of black pepper to the bowl and stir carefully. The next step is to stir in the Fontina. Transfer half of the pasta mixture into a 10×13 baking dish. Next, spoon tablespoons of ricotta cheese on the pasta before spooning the remaining pasta mixture on top.
Finally, combine the panko, Pecorino, parsley and one tablespoon of olive oil in a small bowl. Sprinkle it evenly over the pasta, and then put the dish in the oven. Bake for about 25 to 30 minutes, or until the top is browned and crusty.
The Barefoot Contessa airs Saturday mornings on The Food Network.