One of Sabrina's Love Interests Isn't Gone For Good, According to 'Chilling Adventures of Sabrina' Showrunner
One of the more popular, recent reboots is Chilling Adventures of Sabrina because it is just so original, even though the general concept was done before. It is a wicked mix of evil, edginess, and quirky and keeps fans coming back. Part 3 of the series just premiered on Jan. 24 and it dropped a lot of bombs on fans. A lot was happening all at once and it left viewers with a very ominous future. Can one charming Prince of Hell be involved in that future? Possibly. Spoilers ahead for Chilling Adventures of Sabrina Part3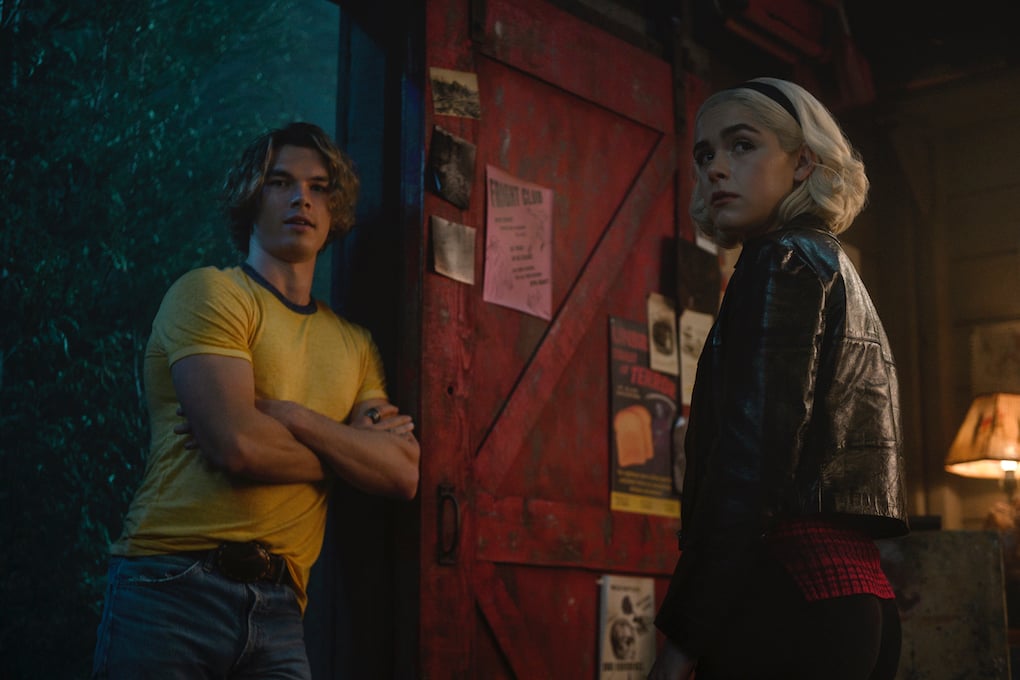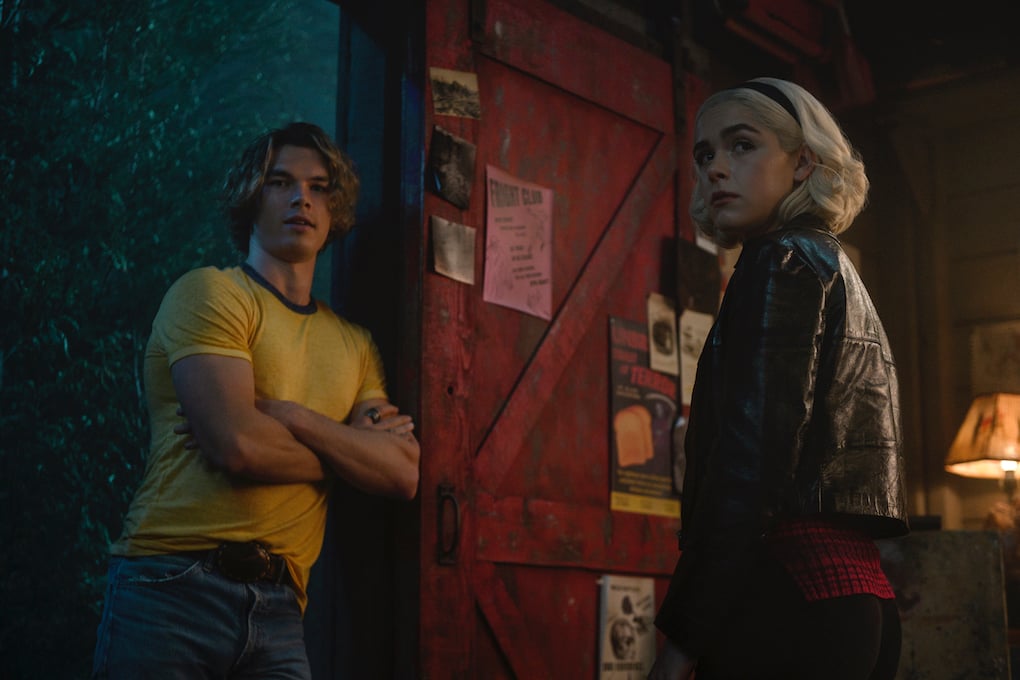 How did 'Chilling Adventures of Sabrina' Part 3 end?
As stated above, Part 3 had so much going on. Sabrina was juggling her mortal life and friends, her coven's loss of power, and Hell knocking on her door every two minutes. Being Lucifer's daughter comes with responsibilities that she may or may not want, but she had to take it anyway to fix the order of things in the universe. 
In the end, after saving everyone she loves from death, Sabrina devised a plan to be Queen of Hell and stay with her coven and friends at Baxter High. Of course, that requires two of her, which now exist. While she's super blasé about it, Ambrose pointed out that she might have created a time paradox which, you know, isn't good. Plus, Blackwood freed the thing in his time egg and talked about the eldritch terrors. There's a major evil heading their way in Part 4, and they're going to need all the help they can get.
Caliban isn't gone for good, according to the showrunner
With that being said, Caliban, Prince of Hell and made of clay, hasn't seen his last of Sabrina. According to Roberto Aguirre-Sacasa, creator and showrunner for Chilling Adventures of Sabrina told TV Guide on Jan. 24 that he'll be back. "Yeah! I love Sam [Corlett], the actor who plays Caliban," Aguirre-Sacasa said. "I can tease and say that we will see more of him and his relationship with Sabrina will deepen a lot." 
That is very promising, because not only did he confirm Caliban won't be in stone forever, but his relationship with the new Queen of Hell will strengthen. Sounds like if you're a fan of Calibrinna (or Saliban?) then you're in luck come Part 4. And in regards to how he escapes stone, he is made of clay remember?
Is he the best person for Sabrina? Well, he is eviler than anyone Sabrina's been with before considering he wanted to bring Hell to Earth. However, there did seem to be moments where his feelings for Sabrina, or willingness to help her, were genuine and rooted in goodness. So who knows.
Where do Nick and Harvey stand with Sabrina?
Sabrina magically cut ties with both Nick and Harvey in Part 3 and it seems like things are solid for Roz and Harvey. But, Nick was really down in the last episode. He seemed to regret his decision to break up with Sabrina at points, so what does that mean? According to Aguirre-Sacasa, Prudence and Nick have history, but it's not necessarily a relationship blooming.
"I think Prudence and Nick at the end of Part 3 are a little bit lost souls who find each other," he said. "In a way, they're kind of there to comfort each other, but that doesn't mean that they're going to necessarily get together completely or stay together completely. Though there is drama with them for sure."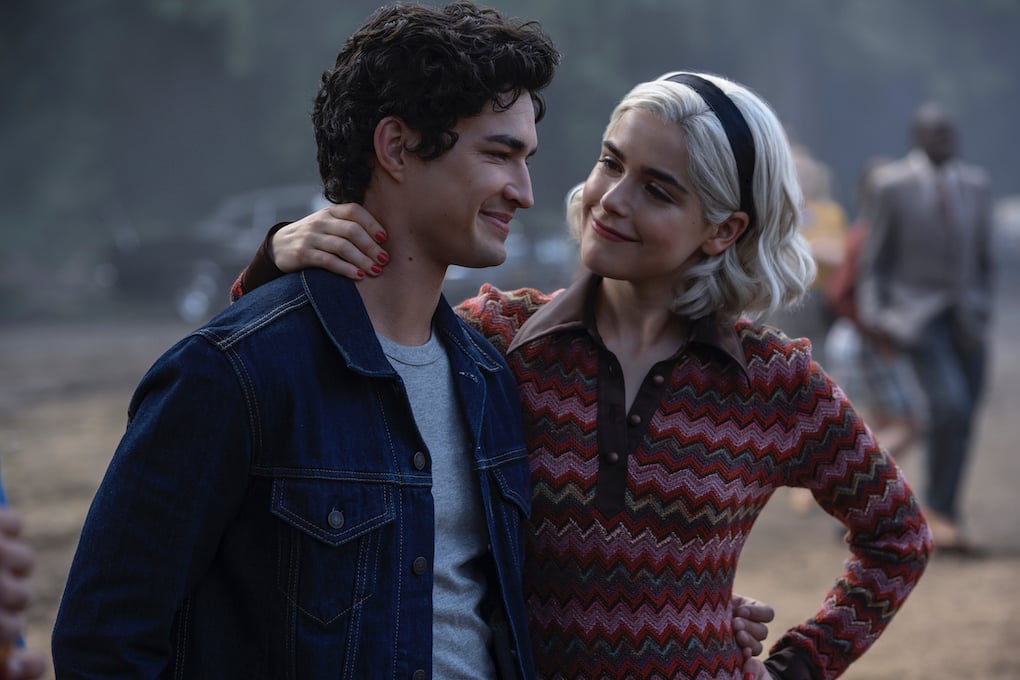 The showrunner is a sucker for both Sabrina's past relationships, so it's hard to see where her love life will head. "Sabrina and Harvey were kind of like the star-crossed lovers. So on some level, I really liked that," he said. "I have to say I also love Roz (Jaz Sinclair) with Harvey; they're great together. So I'm conflicted in that I always think there will be something between Sabrina and Harvey. Your first love, you always have a soft spot for that person. Their story isn't over, I'm happy to say."
Basically, anything can happen. But if you were smitten with the newest royalty in Hell, Caliban is coming back to mess your life up, thank Satan.