One of the Simple Secrets Behind Harry Styles' Iconic Fashion Sense
Every truly iconic singer has a style all their own. Elvis Presley's haircut became his trademark. People remember Cher's outrageous outfits. Lady Gaga's meat dress took on a life of its own. Harry Styles has given us numerous eye-popping outfits over the years. Here's one of the simple keys to his iconic fashion sense.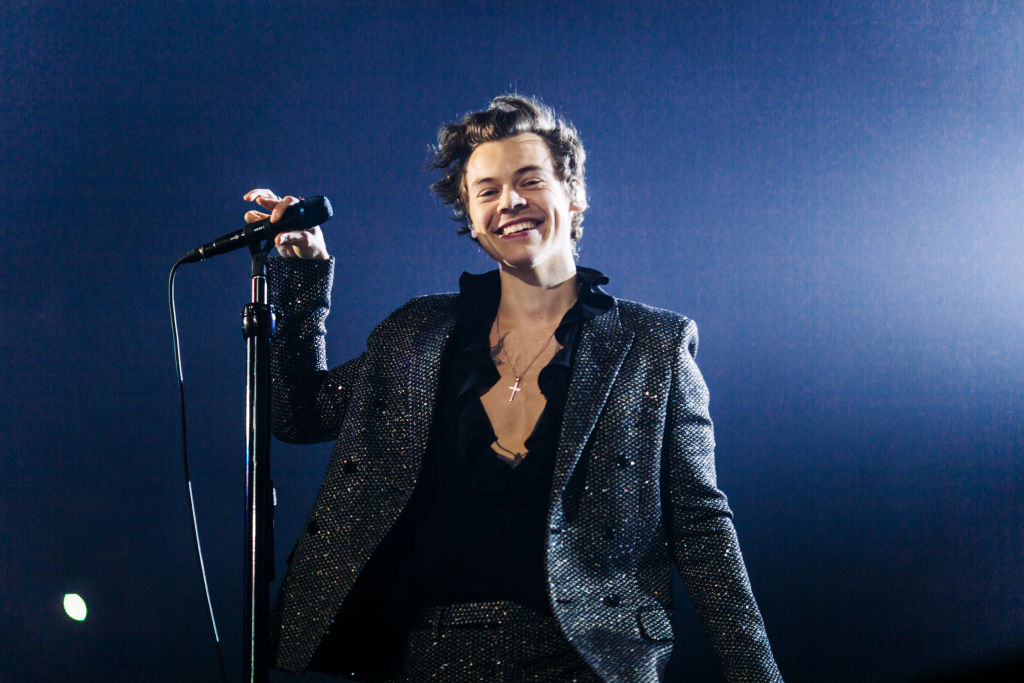 Harry Styles' greatest fashion trademark
If there's one recurring element of Styles' latest work, it's androgyny. The artwork for his singles often feature the singer wearing traditionally feminine colors like pink. Styles has also been known to occasionally sport a dress.
But painted nails seem to be a bigger part of Styles' brand as a fashion icon. Some of his manicures have become iconic, such as his Skittles manicure. The Cut reports when Styles appeared on Saturday Night Live, each of his nails was painted a different color of the rainbow. Styles' manicure got almost as much attention as his jokes and musical performances on the program.
How an album influenced Harry Styles' nails
Styles got another famous manicure in honor of his second album, Fine Line. In December 2019, Teen Vogue reported Britney TOKYO, an artist from Los Angeles, painted Styles' nails. One hand featured letters on each nail, spelling out the title "Fine Line."
The nails on Styles' other hand featured a collection of images of fruit and flowers, each of which reference another song on Fine Line. For example, the watermelon referenced "Watermelon Sugar," the sunflower referenced "Sunflower, Vol. 6.," and the cherry referenced "Cherry." Styles' manicure served as a cute little shout-out to fans who are interested in the deep cuts of the album.
According to Elle, Styles is a "a pioneer in the nail-art world." Britney TOKYO discussed working with the former One Direction member. She said "I get creative keywords and color palettes from him. And he tells me to do whatever I want, like I could do Japanese Omakase style."
How one stars' nails became influential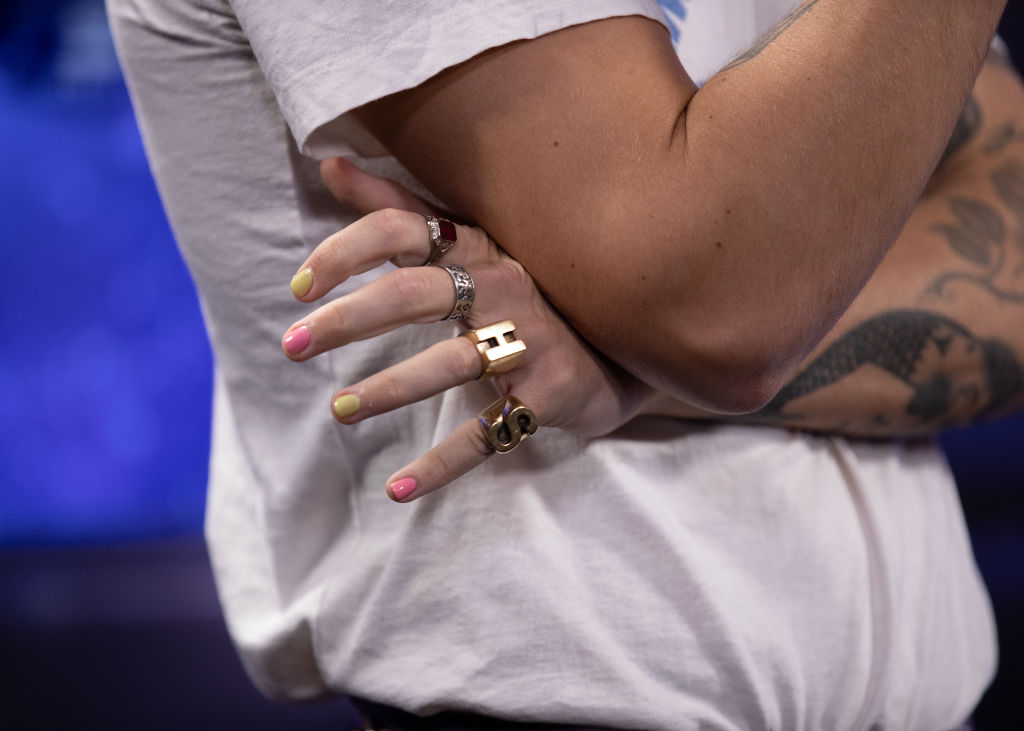 Britney TOKYO explained her approach to working with Styles and other male celebrities. She wants to use her art to obliterate masculine and feminine norms. "I think it's also stylish to not to be caught up in red-for-girls, blue-for-boys concept and reverse those colors and gender to create more interesting art."
For a fashion icon to truly be a fashion icon, they must be influential. Styles' manicures have had an impact on his fans. Elle reports Styles is among a new generation of male superstars who are normalizing nail art among men.
CapitalFM also reports Styles is inspiring fans – male and female – to mimic his nails. In particular, his fans seem to want to recreate his Fine Line-themed nail art. A great album will often influence the music of other artists, but this seems to be the rare time an album is influencing what people do with their nails.
Also see: Harry Styles Stores His Clothes in the Most Eccentric Way Possible