'One Piece' Episode 1014 Finally Has a Release Date
'One Piece' Episode 1014 was set to come out in March before the Toei Animation studio was hacked, leading to an indefinite hiatus. We know the broadcast date now.
TL;DR
One Piece Episode 1014 finally will air on April 16th
The One Piece anime is rapidly approaching what fans lovingly dub "Roof Piece"
The Toei Animation hack affected a number of popular shows and even a movie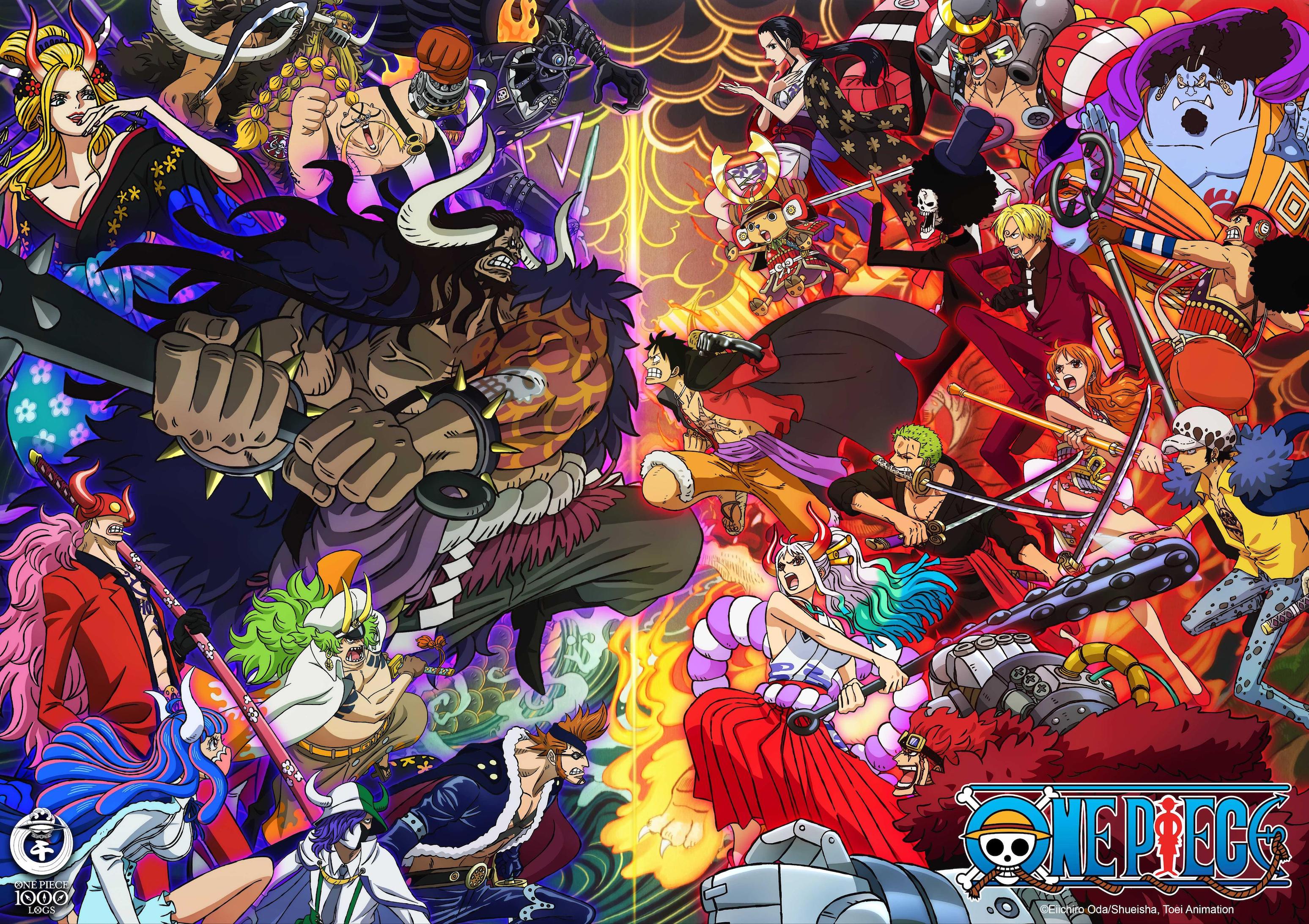 On March 11th, the official anime's Twitter account revealed that One Piece Episode 1014 wouldn't be available for streaming at its regularly scheduled timeslot on Saturday evening. It became clear that Toei Animation, the studio behind the One Piece anime and a number of other properties, was hacked, leading to the hiatus. Now, about a month later, several sources have confirmed that the popular anime that spans over 1,000 episodes will return this weekend.
Spoiler warning for the Wano arc of One Piece, including the latest episode 1013.
'One Piece' episode 1014 will stream on Crunchyroll on April 16th
Returning to its regular Saturday evening time slot, One Piece Episode 1014 will pick up where the anime left off a month ago. The official One Piece anime account announced through a Crunchyroll news post that on April 9th, a special rebroadcasted episode will air before the next official episode will air on April 16th. This means that fans will have gone more than a month without a new One Piece episode on air.
Episode 1013 left off with flashback content dating back to when Luffy's brother, Portgas D. Ace, made a trip to Onigashima to liberate captives. Through their battle together, Yamato and Ace end up becoming friends as the latter inspires the former to seek liberation from Kaido, Yamato's oppressive father.
One Piece Episode 1013 adapted most of chapter 998 as well as the first few pages of chapter 999. This means we can expect that One Piece episode 1014 will adapt most of chapter 999 and maybe a little bit of chapter 1000. We can likely expect some really big reveals in the coming weeks of the anime.
'One Piece' Episode 1014 inches the story closer to the infamous 'Roof Piece' section of the Wano arc
Spoilers for the manga portion of the story that hasn't been animated yet.
The upcoming stretch of the manga that will likely begin with the end of One Piece Episode 1014 or Episode 1015 is lovingly dubbed "Roof Piece" because of the nonstop action and hype that occurs as Kaido and Big Mom face off against some of the highest-profile pirates who have come for their heads on Onigashima.
You're likely a big-time One Piece fan if you're even interested in the 1014th episode, so without spoiling too much, just know that you can expect peak storytelling and fights from Eiichiro Oda's story over the next few months. Yes, months.
Had it not been for the situation with Toei Animation, anime fans would have already been knee-deep into this portion of the story.
Toei Animation's hacking led to several delays for popular franchises
In early March, Toei Animation announced that its internal systems were hacked, according to Crunchyroll. The compromised system forced the studio to shut down and put a pause on all of its currently airing shows. Instead of new episodes like One Piece Episode 1014, the timeslots when these shows would normally air were filled with rebroadcasts and TV specials. Anime News Network reported that the hack was caused by a ransomware attack. Thankfully, it appears that the animation studio is in a more stable place now.
The shows affected include One Piece, Digimon Ghost Game, Dragon Quest The Adventure of Dai, and Delicious Party Pretty Cure. Additionally, the film Dragon Ball Super: Super Hero was delayed indefinitely from its scheduled April 22nd release in Japan because of how the hack affected production. Now that things are getting back to normal, expect scheduling news on that as well. In the meantime, it's time to enjoy more One Piece.