'One Tree Hill': Fans Think This is the Most Underrated Character on the Show
As a long-running drama that traced the transition of high school kids into successful designers, singers, and NBA players, One Tree Hill saw its share of cast members that joined and left the show. While some didn't even elicit a reaction upon their exit, some others got the fans in an uproar. A recent discussion on Reddit, about the most underrated character on the show brought out a name that the fans think, should have gotten more on the show: Andy.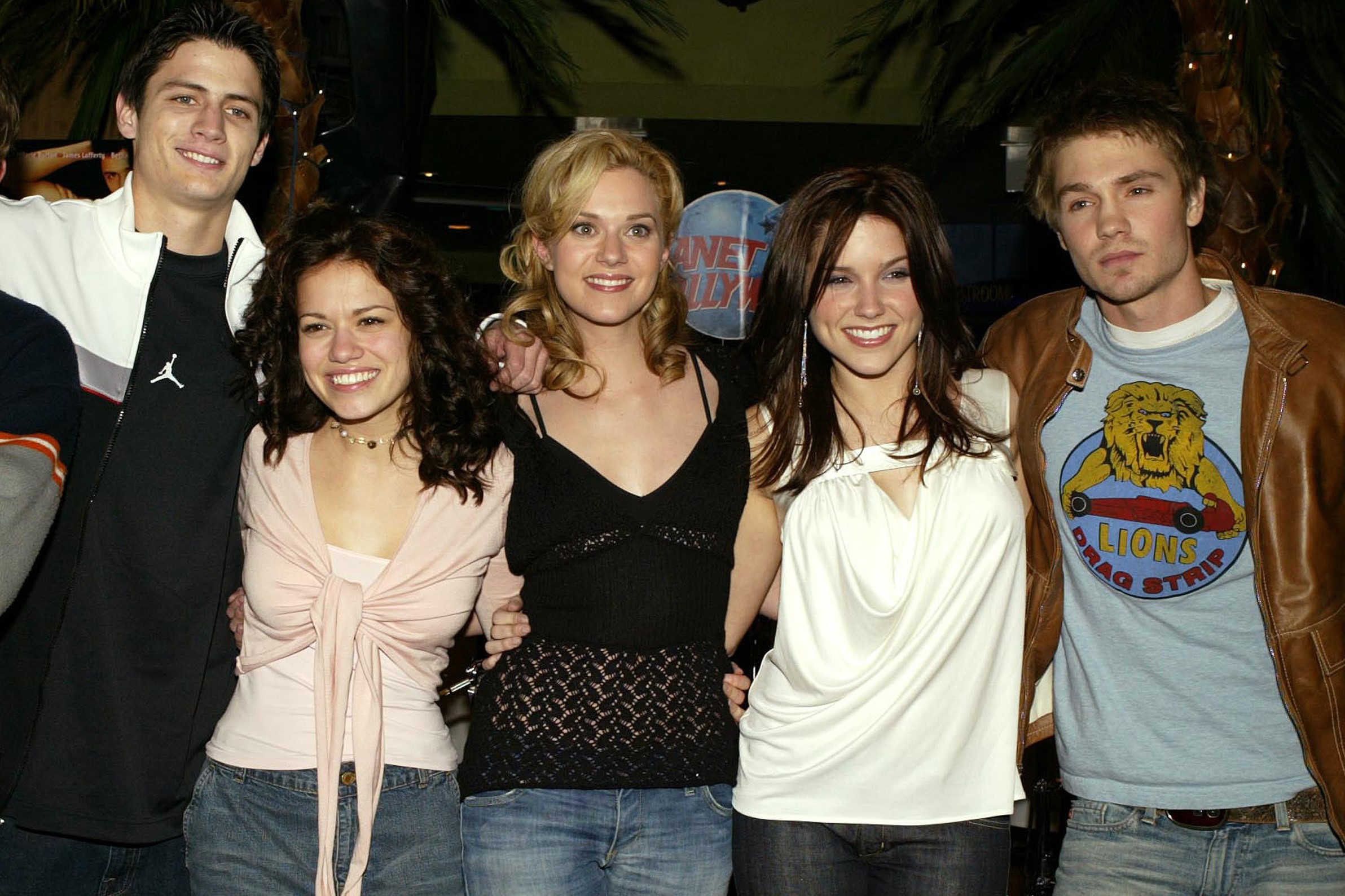 Who is Andy?
Andy, played by Kieren Hutchison, was Karen Roe's boyfriend who had to go to New Zealand after the second season only to reappear in the later seasons. Karen met Andy in season two when she was taking business classes at a college and as fate would have it, he was her professor. Andy fell for Karen and they began dating.
Originally from New Zealand, Andy had to go to visit his mother and due to Dan's evil trickery, he could not come back. Andy asked Karen to come with him but their relationship did not work out. But after Keith's death, Karen decided to give love a second chance and traveled the world with Andy and her daughter Lily.
Apart from season two, Andy did not get much screen time on the show, but even with the little that he got, he was able to convince fans of what a great character he was. In season two, even though he was new to the Scott family drama, he stood up to Dan, Karen's high school boyfriend and the father of Karen's son. Even as Dan did what he did best to get Andy out of his way, he never really could intimidate him and that was a big deal for anyone in the drama.
In his second stint on the show, Andy always maintained that he could never replace Keith and his importance in Karen's life. In fact, he embraced it and always gave Karen the space and their relationship the respect that it deserved.  
What do fans think about Andy?
A consensus developed around the idea that Andy was one of the most underrated characters in the show. After rewatching season two, a Reddit user wrote, "This guy[Andy] is an absolute legend. He's so nice and thoughtful toward Karen. His relationship with Lucas is great. Man is loaded on money. And the way he stands up to Dan was amazing."
Some fans even consider his role in season two, which is not a popular season among the show's fans, one of its very few good aspects. A resonant emotion among the fans was that Andy should have stayed for more seasons.
"Really wish Andy could've stuck around more for later seasons. Such a great character," a Reddit user wrote.
The Andy vs Keith debate
While the fans were discussing how much they liked Andy's role and wished for him to have gotten more time on the show, the inevitable comparison of Andy with Keith also took place. 
"Ohh, I really loved Andy!," a Reddit fan wrote. "Liked him with Karen way more than her with Keith, not even gonna lie."
Another fan complained about Andy's minor role that only furthered Keith and Karen's love story. 
"I really liked Andy! I always think it's such a shame when shows introduce good characters that were basically just meant to be an obstacle to an end game couple," the Reddit user wrote.
Whether or not Andy was written in to delay Karen and Keith's union, the fans don't know for sure. But it is established that Andy deserved more on the show.