'One Tree Hill': How Many Co-Stars Did Sophia Bush Date?
One Tree Hill is a fan-favorite tv show that became a staple of the early 2000s television. As one of the longest-running shows on The WB (and later, The CW) One Tree Hill was responsible for launching teen icons like Chad Michael Murray and Sophia Bush to fame.
Ultimately, One Tree Hill went off the air in 2012, but it remains a vital part of many fans' early lives and is still quite popular in rerun form. Additionally, fans still revel in all the stories of behind-the-scenes drama — including the many loves and romantic entanglements of series star Sophia Bush. 
What was 'One Tree Hill' about?
RELATED: 'One Tree Hill' Star, Sophia Bush Reveals She Fought Back Over Inappropriate Underwear Scenes
One Tree Hill first debuted on television in 2003. Set and filmed in North Carolina, the series told the story of two half-brothers, Lucas and Nathan Scott.
At the beginning of the series, the two Scott brothers rarely see eye to eye, and form a fierce rivalry. As the series progressed, the brothers struggle to gain traction on their high school's basketball team, all while juggling their various romantic entanglements. Ultimately, viewers became part of the Scott brothers' rise to maturity, as they leave the problems of adolescence behind them. 
Teen icons like Murray, Hilarie Burton, and Bush starred in the series, but One Tree Hill also welcomed a revolving rotation of famous guest stars. The show ran until 2012.
By that time, many of the cast members already had their eyes set on other projects. This includes fan-favorite Sophia Bush, who portrayed Brooke Davis, the captain of the high school cheerleading squad and Lucas Scott's on-again-off-again love interest.
Sophia Bush and Chad Michael Murray had an intense relationship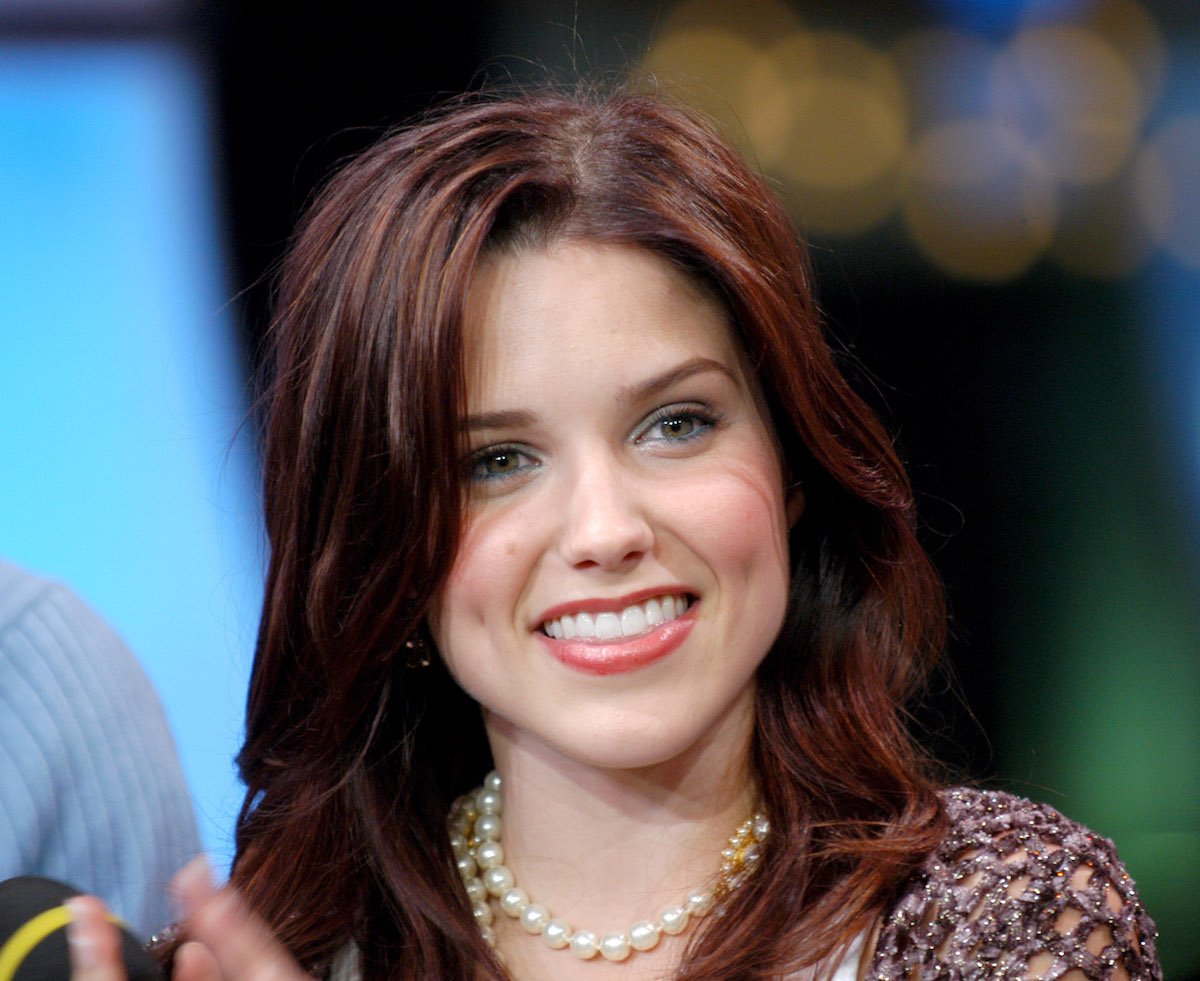 Just as Bush had an interesting onscreen love life, her offscreen romances frequently made headlines. In early 2004, Bush and Murray, her co-star on One Tree Hill, got engaged.
They tied the knot only one year after getting engaged, and while fans loved their relationship, the pressures of the spotlight were a lot to handle. The young couple separated just five months after getting married. Bush later slammed their marriage, stating that "we were two stupid kids who had no business being in a relationship in the first place. To all the other costars who've worked it out, more power to you."
Bush went on to date Jon Foster, an actor that she had worked with on Stay Alive, for close to a year, before breaking up.
Bush then turned her attention to another co-star on One Tree Hill: James Lafferty. Their relationship was even shorter than Bush and Murray's, and the two split up after dating for around a year. 
Who is Sophia Bush dating these days?
In 2010, Bush was linked to the up and coming actor Austin Nichols. He even joined the cast of One Tree Hill, effectively making him the third cast member in the series to have a romantic relationship with Bush. After several years of dating, Bush and Nichols broke up in 2012.
In 2013, Bush struck up another romance, this time with Dan Fredinburg, a Google employee. They broke up a year after they first confirmed their relationship. Sadly, Fredinburg passed away when he was caught during an avalanche on Mt. Everest in 2015. 
Most recently, Bush has been linked to entrepreneur and businessman Grant Hughes. The two were spotted together early in the summer of 2020, and have been seen together several times since.