One 'WandaVision' Star Was Just as Surprised as Marvel Fans By the Return of QuickSilver
Warning: 'WandaVision' spoilers ahead
WandaVision kicked off phase 4 of the Marvel Cinematic Universe last month. In the first few episodes, there have already been some surprises. Most notably, Quicksilver returned at the end of episode five when Wanda Maximoff "recast" her brother Pietro.
This reveal was not just a massive shock to fans. It also caught one of WandaVision's stars completely off guard.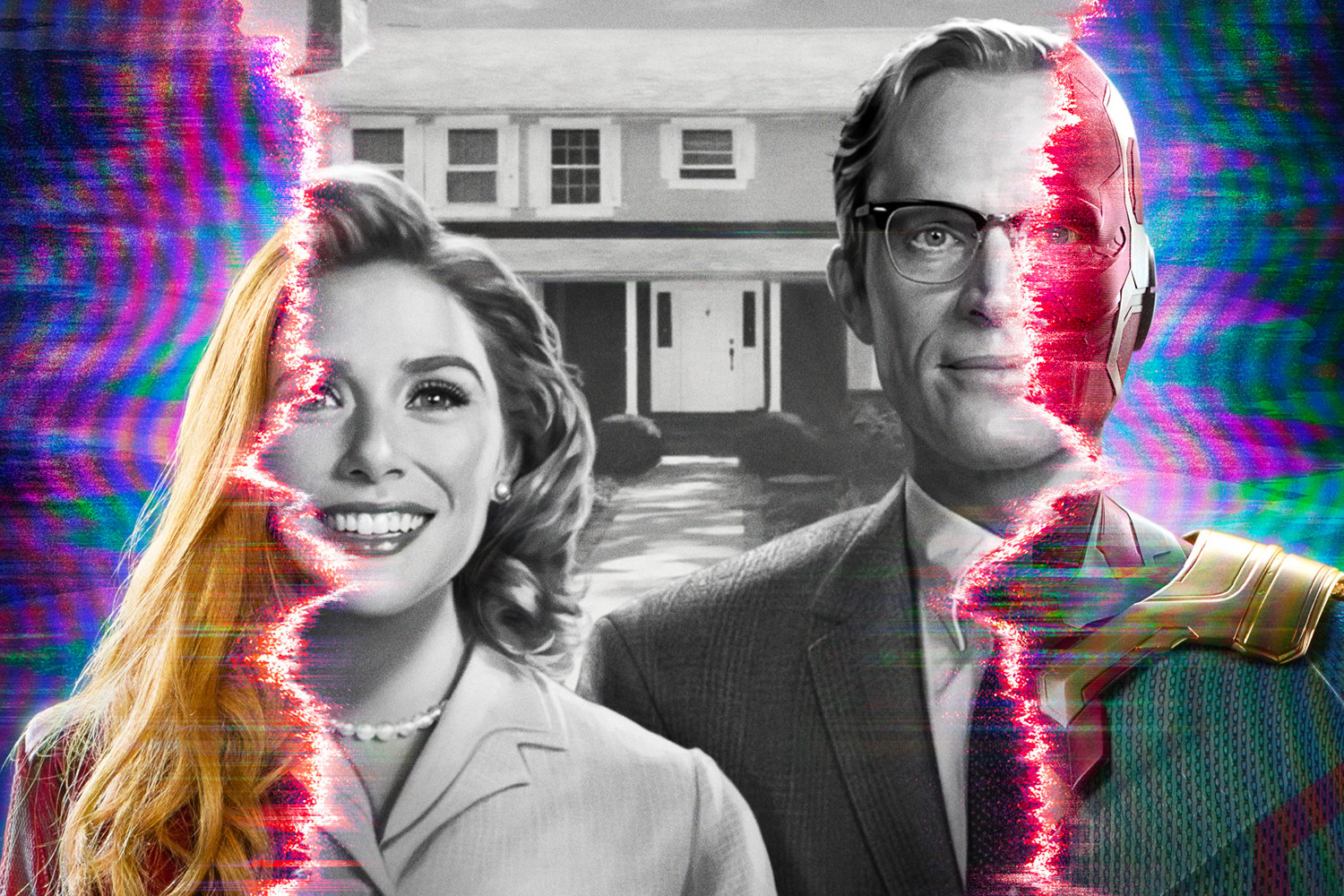 Marvel Fans have a lot of questions about Quicksilver's return
When Quicksilver arrived in Westview, it was Evan Peters who was standing on Wanda's (Elizabeth Olsen) doorstep. Peters previously played the character in Fox's X-Men movie franchise. But in the MCU, it was Aaron Taylor-Johnson who played the role before the character was killed off in Avengers: Age of Ultron.
Of course, this surprise resurrection left fans asking a lot of questions. It also sparked a number of fan theories. One of the most popular theories is that Quicksilver is really Mephisto in disguise. Which would make him the true villain of WandaVision.
While the truth about Quicksilver is not yet known, it is clear that he has some insight into Wanda's character. He also seems to be aware of the circumstances and appears to have more agency than anyone else in town.
Quicksilver's ability to show up in Wanda's sitcom reality suggests he has a deeper understanding of what's really going on compared to anyone else in Westview or SWORD. And one line that came out of his mouth had some fans believing that he knows what's coming.
One joke from Quicksilver hints that 'WandaVision' could have a dark ending
In WandaVision episode 6, titled "All-New Halloween Spooktacular," Wanda and Pietro dressed in their original comic costumes while taking her twin boys, Billy and Tommy, trick-or-treating. During those Halloween festivities, fans got some more info about Quicksilver's return
Wanda and Pietro had a heart-to-heart chat, and she asked him why he looks so different. It was an extremely relevant and important question. But, he simply shrugs and says, "You tell me. If I found Shangri-La, I wouldn't wanna be reminded of the past either."
RELATED: 'WandaVision' Was a 'Pleasant' Surprise for Both Paul Bettany and His Accountant
As Screen Rant points out, this offhand joke might have done more than help Pietro avoid Wanda's question. It's possible that Pietro's "Shangri-La" remark was hinting at a dark ending for Westview.
In popular culture, Shangri-La is mythical paradise. But Westview is far from being a Utopia. The town's residents are being held hostage. And when Vision tried to leave the hex, he started to break down. This could indicate that Quicksilver, Tommy, and Billy can't live outside of the hex since it was Wanda who brought them into being.
'WandaVision' star Kat Dennings was surprised by Quicksilver's return
In WandaVision, Kat Dennings reprised her role of Darcy Lewis from the Thor trilogy. She says that Marvel went to great lengths to avoid spoiler leaks for the new Disney+ series.
"You know, [Marvel] sent us a thing of what we can't say, instead of what we can say," Dennings told tWitch on The Ellen DeGeneres Show.
The 2 Broke Girls alum says all of the secrecy led to a "massive surprise" for her in episode 5 when Quicksilver returned.
"I mean they kept it from me a little bit as well. I wasn't sure what was going on," Dennings explained. "While we were shooting, they cloaked him in [this] thing, so no one could take a drone shot of him getting out of a van, or whatever it was. It was a big secret. They pulled it off, everyone was shocked."
More MCU secrets and surprises are sure to come in new episodes of WandaVision, which are added to Disney+ every Friday.