Only 1 'American Horror Story' Season Finale Made Ryan Murphy Cry; Which Was It?
There are always high emotions involved in American Horror Story seasons. Whether its terror or disgust, the show delivers on evoking some strong feelings from the audience, no matter the theme that year. And for creator Ryan Murphy, the most recent season was a little more nostalgic than most. 
There are 9 seasons of 'American Horror Story' so far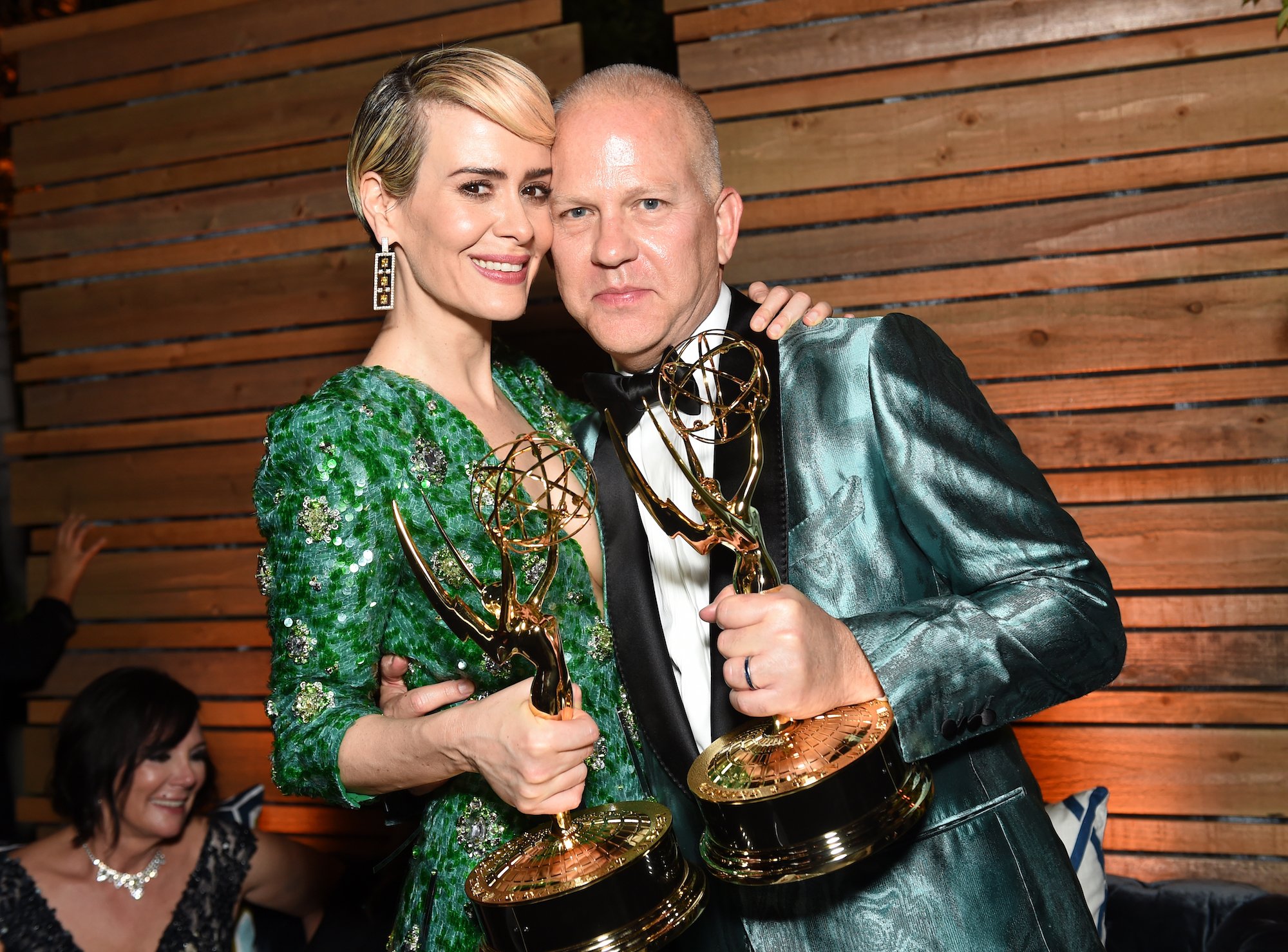 Back in 2011, Murphy and his team released the very first season of American Horror Story on FX. It was kind of a unique concept at the time; having a horror-based television show that was pretty successful and dreadfully terrifying. Every season was nominated for something, award after award, and it created some major household names. 
From then on, the series has gone from Murder House to Asylum and more. After nine seasons, the series has covered aliens, Catholicism, witchcraft, ghosts, (a lot of) serial killers, and more. It created a television space for horror where there really wasn't something of the sort before.  
1 season's finale made Ryan Murphy cry 
Despite there not being any new American Horror Story season this year because of COVID-19 restrictions (at least for now), the last season in 2019 was one of the biggest hits thus far. American Horror Story: 1984 was not only the best-rated on Rotten Tomatoes, but it was also the only season finale to make Ryan Murphy cry. 
In an interview with Deadline last November, Murphy shared how he really enjoyed the finale. It was one of the happiest endings in the show's history, which was on purpose. He said he always wanted the Mr. Jingles twist with Finn Wittrock's Bobby, and he always wanted it to end nicely. 
"It's the only American Horror Story ending that has made me cry," Murphy said. "Something about that father-son thing always kills me." 
He also shared that Lily Rabe, who played Benjamin's (aka Mr. Jingles') mother, gets Murphy "very nostalgic." He said that he was close to her mother, Jill Clayburgh, which is another added element. But having her story come to a close in the end, along with the Benjamin/Bobby storyline, it was enough to make Murphy cry for the first time in American Horror Story season finale history.
"It was a murderer's row of talent that I was really close with and loved," he said. "Yeah, I loved it."
Slasher flicks inspired Murphy, and '1984' was an ode to that genre
In addition to that killer season finale, the whole concept of a slasher-flick inspired season was enough to make it a special one for Murphy. He told Deadline that American Horror Story: 1984 paid "homage to a trope," which was the classic slasher. That subgenre of horror is what inspired AHS to begin with. 
"One of the reasons why American Horror Story exists is because Brad Falchuk and I have so much love for this genre, it's what we watched growing up," Murphy shared. "We were obsessed with Halloween and Friday the 13th, so even when we went to talk about the pilot way back in 2008 or 2009, we talked about those movies. We always knew, that one season would be about our love for that."
Now that they finally got that gory, 1980s season out of the way, it added more "affection" to the making of this season. It's another reason why the ending wasn't an ominous or sad one.
"So because I think there's so much affection behind them, to end on a more upbeat affectionate note just really made sense to me," Murphy said. "I liked the idea that there were two women who made it out — Brooke and Donna– and  I love the friendship that Emma and Angelica created."