The Only Cover Songs Jimi Hendrix Released on His Studio Albums
It's easy to forget about Jimi Hendrix the songwriter. Since most people rate him as the world's greatest guitar player, the focus tends to stay on the riffs, that technique, and (heaven help us) those solos. And I won't even mention the magic of Hendrix's live shows.
But no one should sleep on Hendrix's skills as a songwriter. He hit the ground running with psychedelic rockers ("Purple Haze"), heartfelt ballads ("The Wind Cries Mary"), and his first original blues ("Red House") among his first singles and '67 debut LP. He really only started writing in '66, and thus had no need to record covers.
On the U.K. edition of Are You Experienced, in fact, listeners got all (11) Hendrix originals. (Track Records didn't include the single "Hey Joe.") That concluded Hendrix's recordings of cover tracks until Electric Ladyland, his third and final studio album (a double LP). And that was it when it came to Hendrix cover recordings.
Jimi Hendrix's debut single was a cover of 'Hey Joe'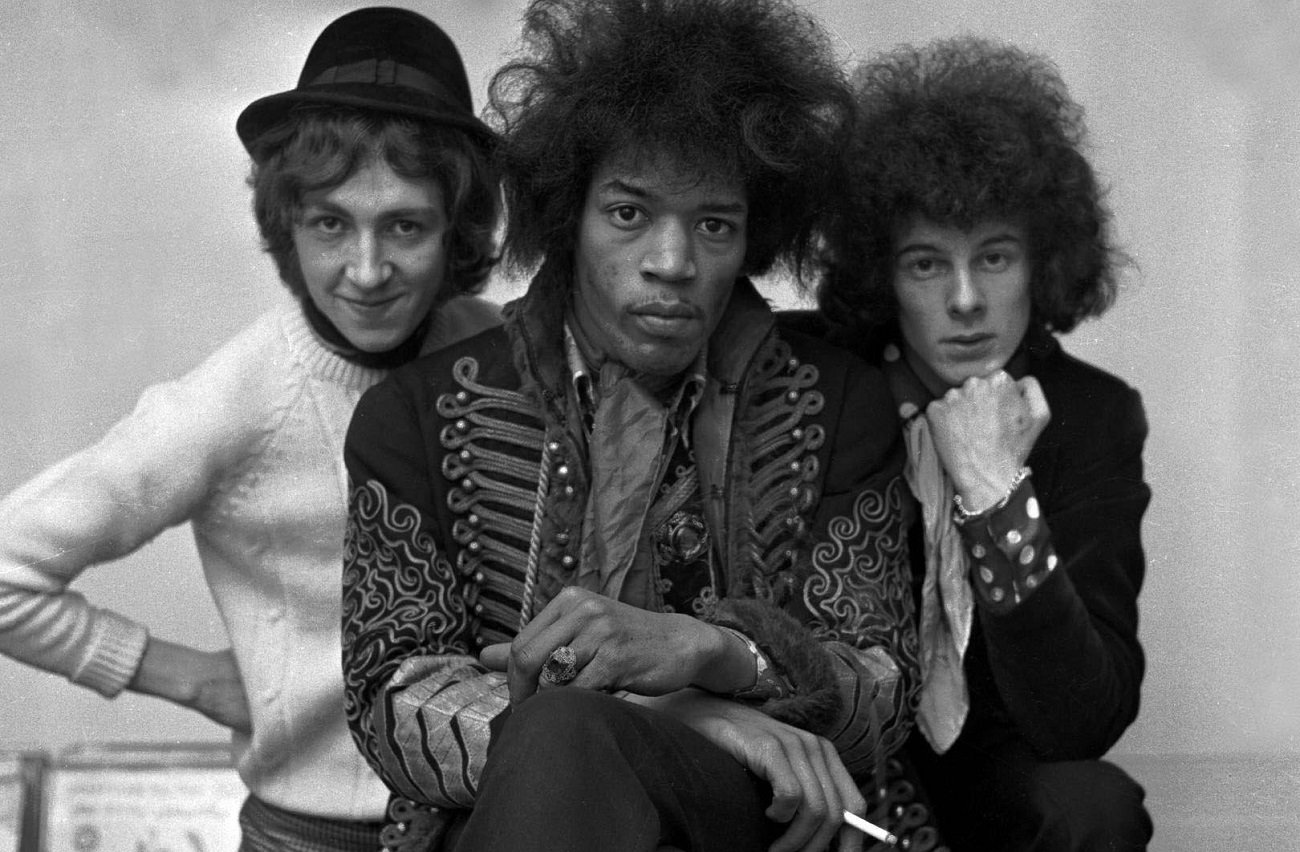 It's not an exaggeration to say Hendrix's career started with "Hey Joe," the early '60s track penned by Billy Roberts. Before Hendrix had a record deal (or much of anything), Animals bassist Chas Chandler saw Hendrix performing a cover of "Hey Joe" at the Cafe Wha? in New York's Greenwich Village.
Impressed on multiple counts, Chandler offered to manage Hendrix and produce his records in England. Not long after, Hendrix packed his bags and flew to London. When they got into the studio, Hendrix started off his recording career as a leader with "Hey Joe." And in January '67 it began its march up the U.K. charts.
By the time it peaked, "Hey Joe" had gone all the way to No. 6. The version Hendrix played was inspired not by Roberts (nor by The Byrds) but by Tim Rose, an American performer who spent a good chunk of his career in England. (John Bonham played drums in one of Rose's bands.) Though Hendrix's version didn't do much in America, it put him on the map in England. He kept going from there.
Hendrix covered Earl King's 'Come On' on 'Electric Ladyland'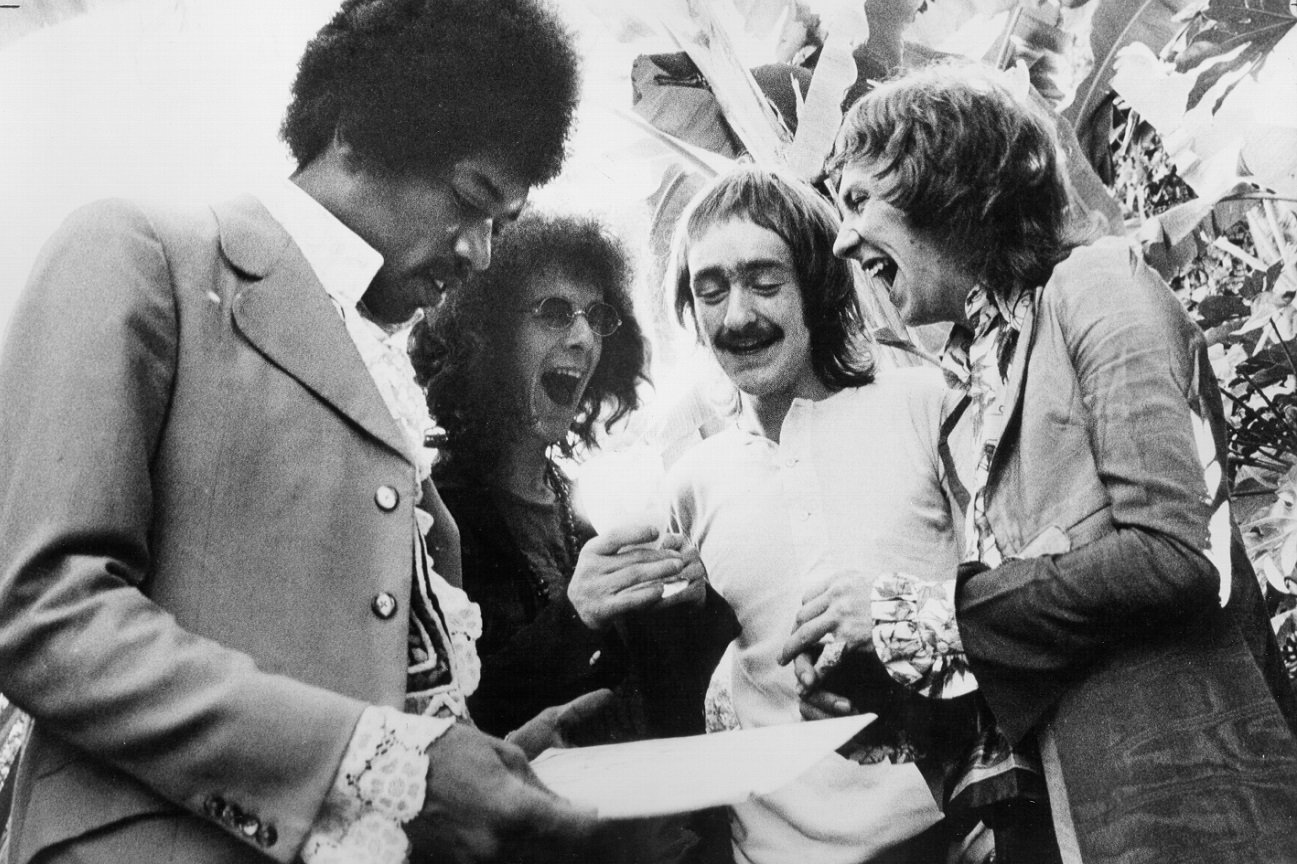 Hendrix skipped cover tracks on Axis: Bold as Love (1967), his second LP released on Track (U.K.) and Reprise (U.S.). That album consisted of 12 Hendrix originals and one by bassist Noel Redding ("She's So Fine"). But on Electric Ladyland, Hendrix found the space on his double album for a cover of "Come On" by Earl King.
That song, a charged-up version of King's '60 rhythm-and-blues classic, fit right in between two solid Hendrix originals ("Long Hot Summer Night" and ""Gypsy Eyes") on the eclectic Electric Ladyland.
Hendrix's biggest hit was a cover of Bob Dylan's 'All Along the Watchtower'
RELATED: How Jimi Hendrix Got the Record-Scratch Sound on 'Are You Experienced'
What can you say about Hendrix's take on Bob Dylan's "All Along the Watchtower," the third cover Hendrix recorded in the studio? Many people call it the greatest cover song (or the greatest take on a Dylan song, or the greatest song of 1968, or etc.). Commercially speaking, it had the biggest success of any Hendrix single in the U.S. (a modest No. 20).
But the legend outgrew any Billboard chart performance. Decades later, Billboard called it the biggest hit of '68 due to its licensing in films, TV commercials, and '60s documentaries. Dylan loved Hendrix's "All Along the Watchtower" and later acknowledged Hendrix turned his humble song into a timeless anthem. Dylan was forever grateful.