'Only Murders in the Building' Renewed for Season 2; Selena Gomez Reacts
It's a good day for fans of Only Murders in the Building. The comedy series, which airs on Hulu, has officially been renewed for Season 2. Starring Steve Martin, Martin Short, and Selena Gomez, the show follows three true-crime-obsessed neighbors who band together in an attempt to solve a suspicious murder in their ritzy New York apartment building. Thus far, only five out of the 10 episodes of Season 1 have aired, but the show's reception has already secured a sophomore season.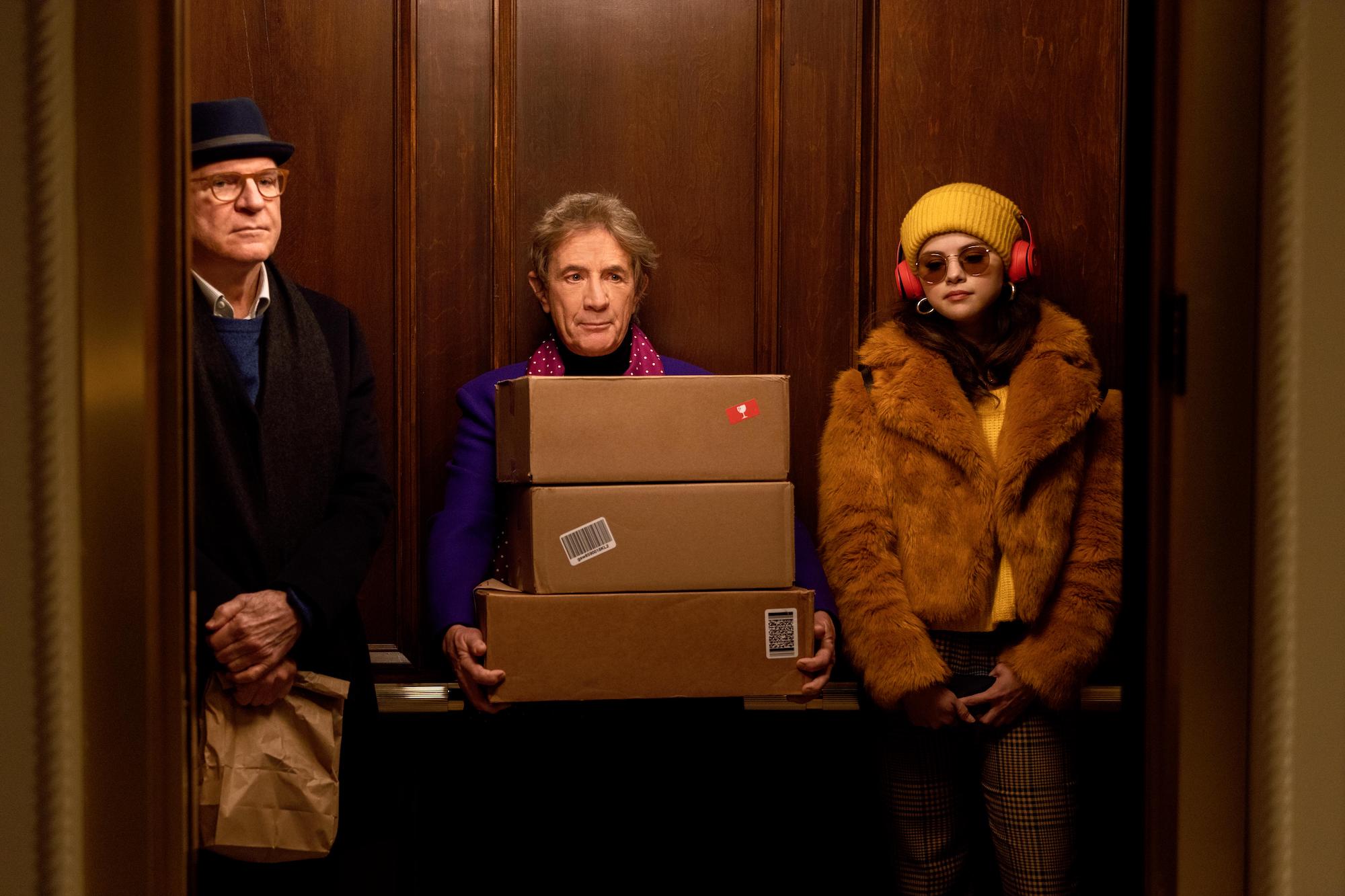 Of course, interest in Only Murders in the Building was strong even before the series premiere. Short and Martin are considered to be comedic legends and fans were interested to watch them collaborate once again. Interest reached a fever pitch when Gomez was added to the cast. Portraying Mabel was the first series regular role that Gomez has played since her days as Alex Russo in Wizards of Waverly Place and her millions of fans were interested in seeing how she'd handle the role.
'Only Murders in the Building' has received rave reviews
But fans weren't the only ones invested in Only Murders in the Building. Critics were also interested in the show. In fact, the show had a perfect 100% score on Rotten Tomatoes prior to airing. And the show has managed to keep that score following its premiere. The audience score isn't too far behind, averaging at an astonishing 97%, which is one of the main reasons it has been renewed for Season 2.
RELATED: Selena Gomez Calls This 'The Most Myself I've Been to the World'
"Steve [Martin], John [Hoffman], and Dan [Fogelman] have created a uniquely captivating and entertaining series,"  Craig Erwich, who is the president of ABC Entertainment and Hulu Originals, said in a statement to Deadline. "The audience's response to the delightful blend of mystery, humor, and emotion in the show has been overwhelming and we can't wait to follow this unlikely trio on their next adventure."
The cast of the Hulu comedy series got along famously
Naturally, the Only Murders in the Building cast is thrilled that the show has received the green light for season 2. Gomez, in particular, is extremely pleased. Even though the first season was filmed during a pandemic, and thus had many restrictions, Gomez truly enjoyed making the show. She has shared that Martin and Short made her feel welcome right away and like she was a part of a trio. She also enjoyed learning from them and revealed that the show taught her more about comedy. "I got to be in a space with so much wisdom," Gomez shared with Elle. "They became my uncles."
RELATED: Selena Gomez Doesn't Think She'll 'Ever Quit Making Music'
Selena Gomez reacts to 'Only Murders in the Building' getting renewed for Season 2
And Gomez is looking forward to reuniting with her "uncles" for Only Murders in the Building Season 2. "So ready for this!!" the "Lose You to Love Me" singer wrote on her Instagram stories. "Season 2." Gomez also gifted fans with some behind-the-scene photos of her when she was filming season 1. Creating a hilarious montage of pictures of her napping on set for TikTok, Gomez captioned the video "Only naps in the building." Clearly, Gomez is looking forward to getting back to work (and sleep) for the sophomore season. We're sure fans can't wait to see what's next for the residents of the Arconia.