'Only Murders in the Building' Star Steve Martin Said a Pop Culture Icon Thought He Had an 'Oblique Sense of Humor'
Steve Martin's sense of humor is apparently ageless. He's starring alongside Selena Gomez and Martin Short in Hulu's Only Murders in the Building – a show he created. But the comedy legend has been on the Hollywood scene since the '70s, making a mark on stand-up, film, television, bluegrass, and more.
But one rock and roll idol told Martin his sense of humor was "oblique" when the two stars met in 1971. Martin shared the story with Howard Stern, plus a hilarious take on how he knew the late icon had paid him a subtle compliment.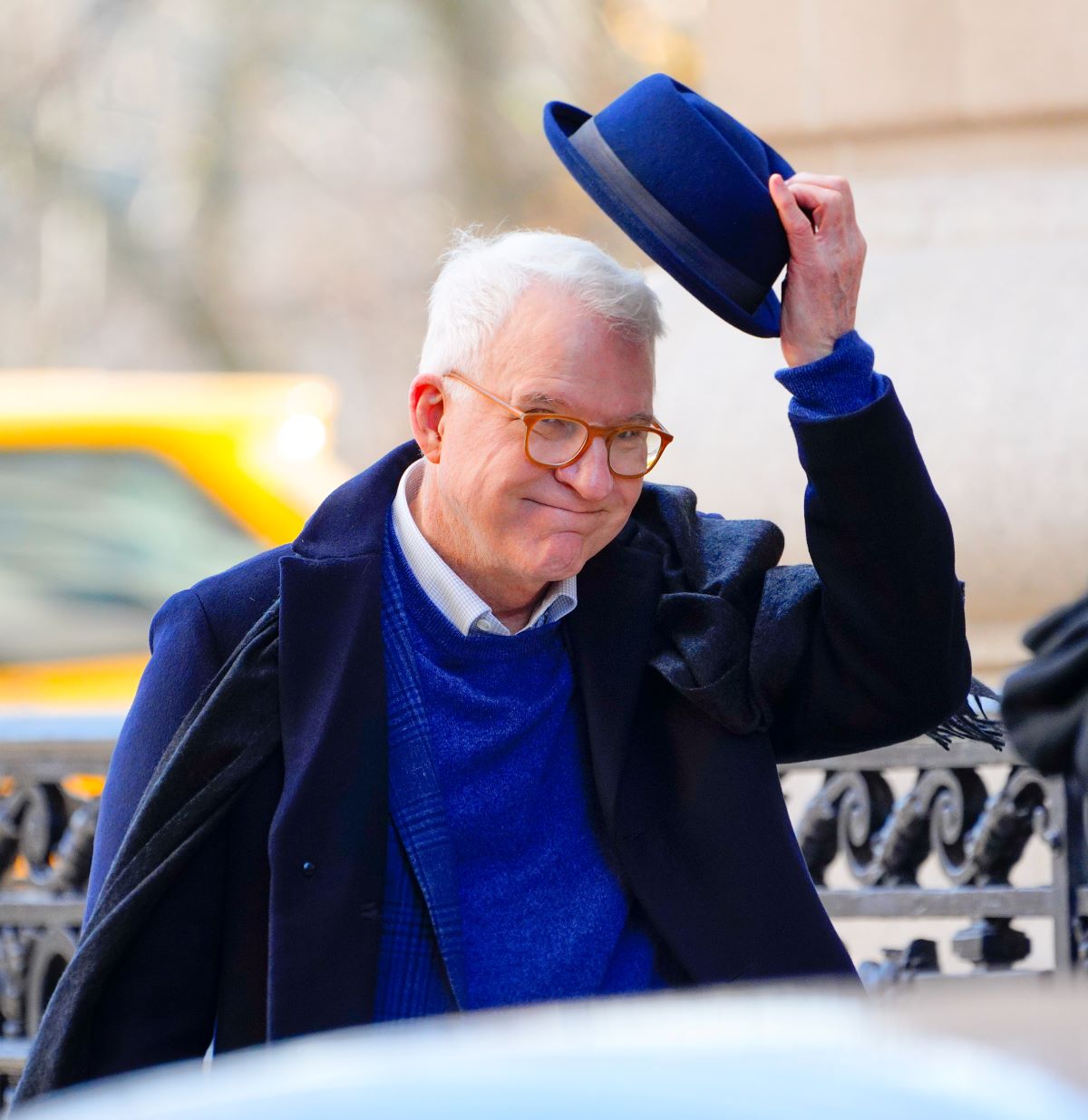 Steve Martin was 'Born Standing Up'
In 2007, Martin released a memoir titled "Born Standing Up: A Comic's Life" and wrote about his stand-up career. He started at Disneyland. His spoken resumé of "no experience at anything" was impressive enough to land him a gig as a regular employee at 10 in 1955.
He compared the park in his childhood to the mazes of Versailles, noting he learned techniques for comedy — and moving through crowds — that he kept through adulthood. Specifically, he mastered slipping "like a water moccasin through dense throngs of people," which became useful in airports and on busy city streets.
As a child, the magic shop and the first stand-up comedian Martin saw in person both intrigued him. Fans may recognize how magic props inspired some of his early comedy gags — like the arrow-through-the-head.
But one rock and roll star told Martin his early sense of humor was unique, and also gave him a compliment in a funny way.
Steven Martin on meeting Elvis Presley: he was 'very sweet'
Martin told Howard Stern he once ran into Elvis after performing a comedy act in 1971. Elvis apparently said to him, "Son, you have an oblique sense of humor."
"He was absolutely dead-on, he really was," Martin told Stern. But what did he think of Presley? "He looked great and had the huge buckle," Martin noted.
The two spent some time together and Presley showed off a few of his guns to Martin – all safety measures taken, of course. Of course, Presley "was very safety conscious," according to Martin. But how did he know that he'd impressed the King of Rock and Roll after their hang session?
"Elvis had a guy whose only job was to get him out of conversations," Martin noted. "So, the guy comes up to Elvis and says, 'Elvis, we have to go.' And Elvis looked at him and said, 'It's okay,' and we kept talking."
'Only Murders in the Building' on Hulu is a modern illustration of Steve Martin's humor
Martin is a star and co-creator of Only Murders in the Building. While the show is still in its first season, it's getting great reviews. It's a favorite with a broad audience and was the most-watched comedy premiere in the history of Hulu.
He's had a long career, and he's been friends with Short for much of it. Over 35 years, they've frequently shared the screen and stage. But the addition of Gomez to their partnership is more seamlessly entertaining than many expected. Perhaps it's because Gomez seems to be a fan that appreciates their old-school sense of humor.
So, Martin has impressed Elvis Presley and Selena Gomez, which is a great indicator for a successful and long-spanning career. Lucky for his fans it's also ongoing. Only Murders in the Building will be back on Hulu for a second season.