'Onward': Which Character Dies in This Disney and Pixar Movie?
This brother duo embarked on a majestic quest to reunite with their late father. There was one other character who joined them on their journey and unfortunately perished under some rocks. 
Here's what we know about the characters from Disney and Pixar's animated film, Onward, featuring the voice acting of Chris Pratt and Tom Holland.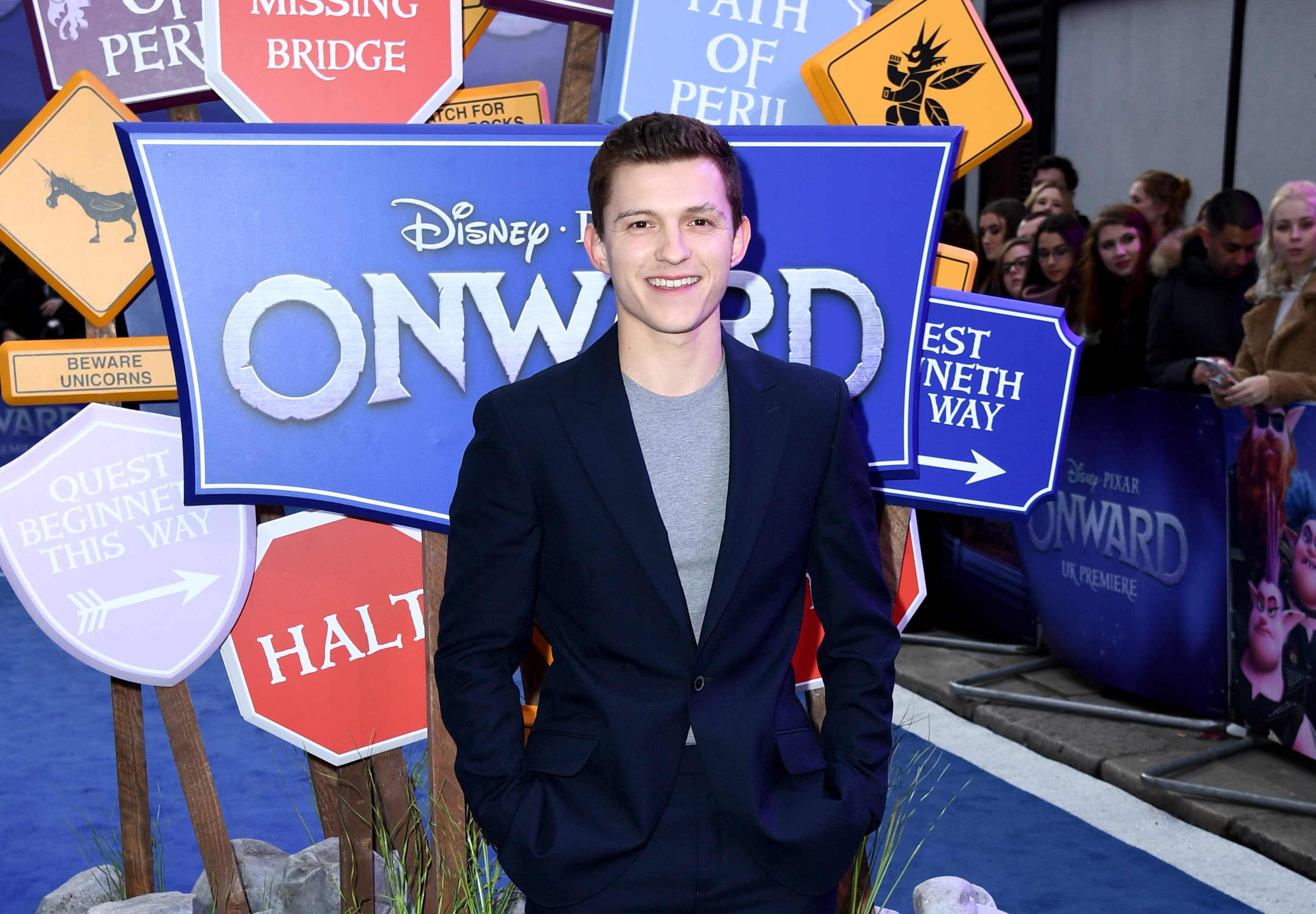 Ian and Barley Lightfoot from 'Onward' tried to spend one day with their late-father during 'Onward'
This elf was in for a strange surprise on his birthday. His father gifted him a wizard staff, hoping that there was enough magic to bring him back for one day.
When the visitation spell doesn't exactly go as planned, the brother duo of Ian and Barley Lightfoot embark on a glorious quest to spend time with their father.
This journey isn't without some sad moments though, especially as Ian lists things that he's always wanted to do with his father, Wilden, who died before Ian could even remember him. (Barley, as the eldest brother, still had a few memories of his father, although they weren't all happy.)
Technically, Wilden died prior to this film. After Barley briefly reunites with his father, though, he dies again. He did leave the boys with a hug and the answer to Barley's question about his wizard name — "Wilden the Whimsical."
Which character died during Disney and Pixar's 'Onward'? 
There was technically one "character" who died during Onward, not counting the stone dragon and Mr. Lightfoot. This is an animated movie and in the film, Guinevere met her death to help the Lightfoot brothers. 
On their quest, Barley needed to stop the police from following them. His solution was to crash Guinevere into a collection of rocks, causing them to cascade down and block their path. Her send-off was pretty dramatic, though, complete with Barley's parking tickets flowing in the wind.
However, when the duo got back home, they created a second version of this beloved van, named Guinevere 2. There was even a real-life version of Guinevere that made its way to the Disney lot in 2019, according to a tweet from Jeffrey R. Epstein.
'Onward' premiered on Disney+ just a few weeks following its theatrical release
With some special themes about brotherhood and the importance of family, Onward became a favorite film of many Disney and Pixar fans.
However, due to the coronavirus (COVID-19) pandemic, this film only enjoyed a few weeks in theaters before becoming available for purchase digitally and physically. 
After that, it became available to all subscribers on Disney's streaming platform. Disney and Pixar's Academy Award-nominated film, Onward is available for streaming on Disney+, as are films like Monsters Inc., Soul, and Toy Story. 
To learn more about Disney's subscription service, visit their website.