Oprah Doesn't Believe She'd Be a Good Mom — 'If I Had Kids, My Kids Would Hate Me'
One wealthy celebrity around is Oprah Winfrey. For 25 years, she hosted the highly-rated TV show The Oprah Winfrey Show. She interviewed many well-known figures like Michael Jackson. One of Winfrey's worst guests was someone who kept trying to promote their book. 
Winfrey is in a loving relationship but has never gotten married. Likewise, she has never had any children. The TV personality once opened up about why she would not be a good parent. 
Who is renowned TV host Oprah Winfrey?
Winfrey was born on January 29, 1954, and people know her as a talk show host, actress, and philanthropist. She had an interest in holding interviews as a child and would go on to make a career out of it. Winfrey has starred in multiple films, such as the critically acclaimed The Color Purple.
Currently, she is dating an American businessman and speaker named Stedman Graham. The two met in 1986 and have been together ever since.
Over the years, Winfrey has owned 20 dogs, and one of her well-known ones was a cocker spaniel named Sophie. The TV personality does not hide the love she has for her canine companions. Today, she has five dogs and has a large trust fund set up for them.
The trust fund reportedly contains millions of dollars, and Winfrey has more than enough to spare. She is one of the wealthiest people in the United States. The talk show host earned the Guinness record for the highest-paid woman in TV history. 
Oprah Winfrey rose to fame through her talk show
Growing up, Winfrey lived in rural Mississippi with her single mother. She faced her share of struggles during her childhood but managed to get a scholarship to Tennessee State University. During college, she began her career in television. Winfrey became Nashville's first African American female co-anchor at a local CBS-affiliated station. 
Later, Winfrey moved to Chicago to host a low-rated morning talk show named AM Chicago. Once she joined, it was not long until the show became popular. In 1986, she broadcasted the first episode of her TV program, The Oprah Winfrey Show. The host became a sensation nationwide, and people loved Winfrey for being strong, loving, and human overall.
Besides talk shows, Winfrey has done numerous interviews with celebrities. Recently, she sat down with Prince Harry and Duchess Meghan Markle. The interview made headlines as the married couple discussed their experiences with the royal family.
Oprah Winfrey does not think she would be a good mother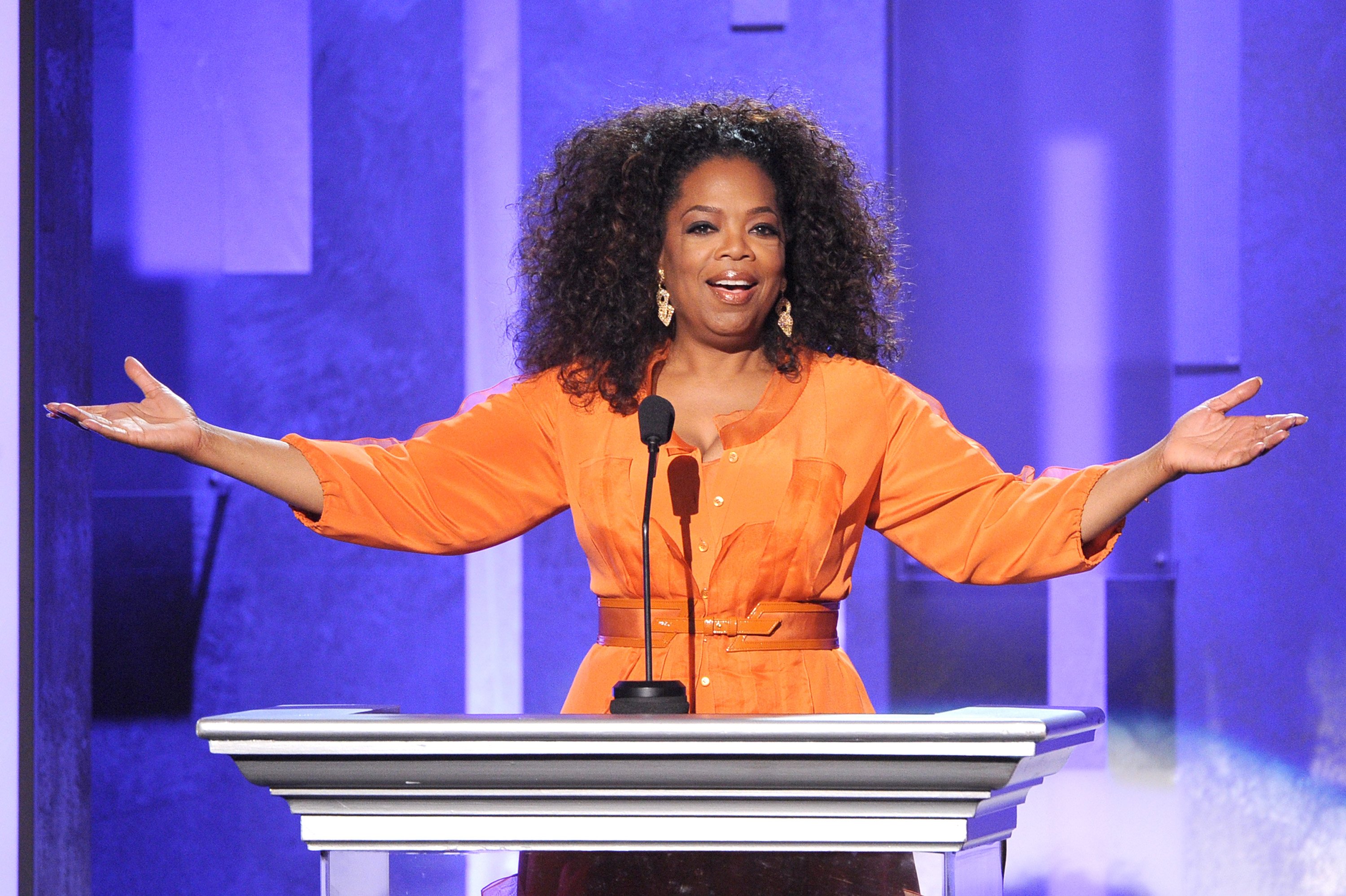 Winfrey has not had any children. According to The Hollywood Reporter, Winfrey is one of several celebrities who have opened up about their choice not to have kids. 
In a 2013 interview, Winfrey mentioned that being a mom did not have much of an appeal to her. It would seem that the TV host is the opposite of her best friend, Gayle King. Instead of daydreaming about baby names in the seventh grade, Winfrey thought about becoming someone like Martin Luther King Jr.
"If I had kids, my kids would hate me," Winfrey explains. "They would have ended up on the equivalent of the Oprah show talking about me; because something [in my life] would have had to suffer and it would've probably been them."
Despite this, Winfrey has taught and mentored young girls as part of her philanthropy work. She has grown close to her students. 
Oprah's decision to be candid about not having kids is an empowering move as it normalizes women opting against having kids.
RELATED: Oprah Winfrey's First Impression of Stedman Was Mediocre — She 'Wasn't That Impressed'