Oprah Memes from Meghan Markle Interview Bring Forth Digital Blackface Dialogue
It's been several weeks since the interview between Oprah Winfrey and Meghan, Duchess of Sussex first aired on television, but the world can't stop talking about it. Not only did the interview unveil some truly startling information about Meghan and Prince Harry's true feelings toward the royal family, but it reinstated Oprah as the reigning queen of the big-name interview.
Fans praised Winfrey for the masterful way that she conducted the interview. But in recent days, a conversation regarding cultural appropriation has started, with some critics questioning the way that fans choose to respond to others on social media. 
Oprah Winfrey received praise for the insightful interview with Meghan Markle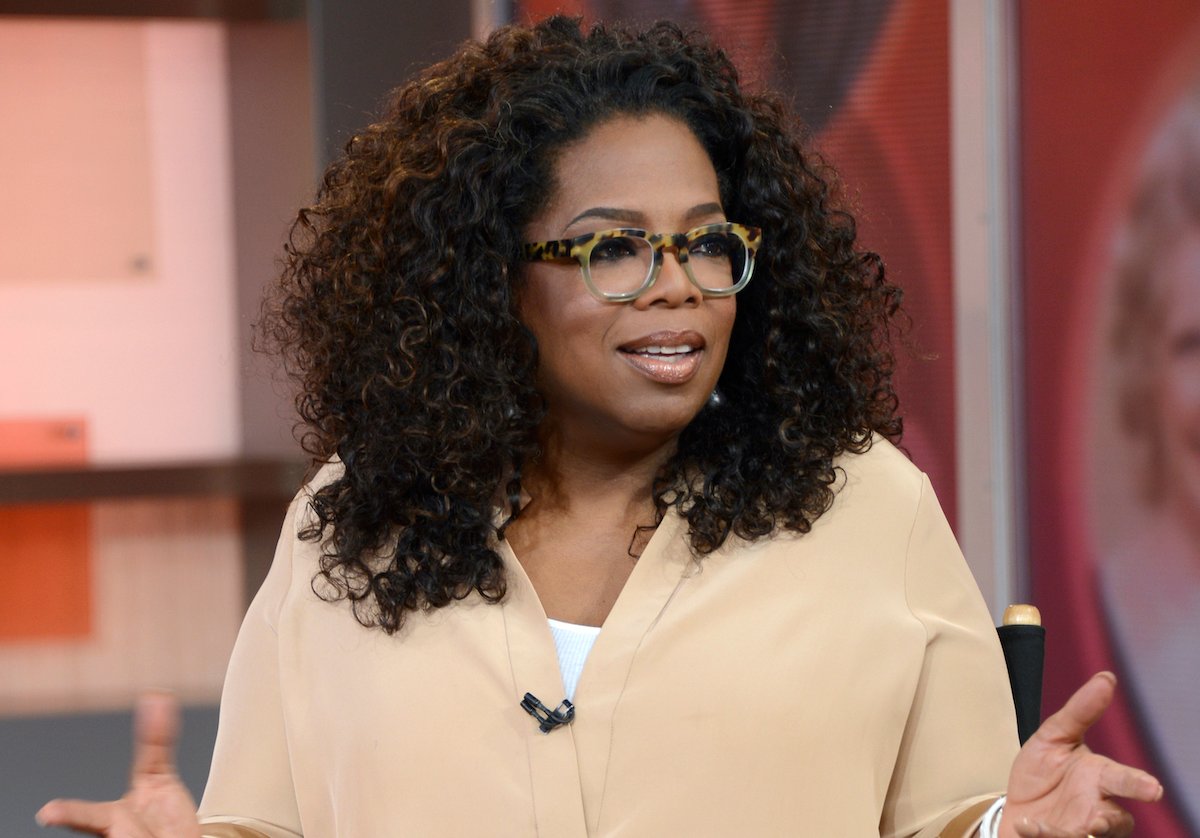 On March 7th, the highly-anticipated interview between Meghan, Prince Harry, and Oprah aired on television. Fans didn't know what to expect, but what they got was much more than anyone could have anticipated. During the course of the interview, Meghan and Prince Harry accused the royal family of racist behavior, admitted that the royals had not been supportive of them or of their desire to receive more privacy, and acknowledged that they had been "cut off financially" in the early part of 2020.
Oprah struck the perfect balance of interrogator and friend in the interview, asking tough questions, but always asking with compassion. After the interview aired, fans took to social media to praise Winfrey for the flawless way that she conducted the interview.
Although Winfrey has interviewed many major talents over the years, including Michael Jackson, many fans believe that her chat with the former senior royals is her best interview. 
What is digital blackface?
Among all the conversations that the big interview has sparked, none are more disturbing or fascinating than the subject of digital blackface. According to PureWow, digital blackface is "the practice of white and non-Black people claiming a Black identity over digital mediums." Digital blackface can be seen in action when white or non-Black people react to news stories, pictures, or social media posts with GIFS of Black people.
Critics have called out digital blackface as being a modern-day version of minstrel-show Blackface, problematic behavior that can perpetuate "black stereotypes like sassiness or anger and turns Black emotions into a joke to be laughed at by white people." Unfortunately, the concerns around digital blackface started up again in the days following the Oprah interview with the Sussexes. 
Digital blackface has been an issue in the wake of the Meghan Markle/Oprah Winfrey interview
A number of memes started circulating the internet after the big interview aired, memes that featured various Oprah expressions ranging from shock to disgust. "Which Oprah are you today?" the meme asks, inviting people to choose which expression they most closely identify with. While the memes might not be meant in a harmful way, according to Refinery29, many of them are just the latest examples of digital blackface at work. 
"Performing Blackness, be it IRL or online, is not an acceptable form of expressing reaction or dissatisfaction, especially not in exchange for likes and retweets," wrote the Slow Factory on Instagram, in a post slamming the Oprah Winfrey memes. "Since the #MeghanandHarry interview on Oprah, we've been seeing a lot of digital blackface infractions with a few of Oprah's reaction GIFs and images going viral, but that doesn't mean you should be using them."
The post went on to describe how sharing or interacting with the memes could help to perpetuate stereotypes, and that even if social media users have no malicious intent, it is important to think carefully about how to post and share on social media platforms.