Oprah Regrets Asking This 'Inappropriate' Question to a Celebrity
Oprah Winfrey is one of the world's most famous women, a journalist and talk show host who has dedicated her life to her work — and to raising awareness on behalf of many charitable causes. Winfrey, who was raised in difficult circumstances, is known far and wide as the "Queen of All Media," and is one of the wealthiest women in the entertainment business.
Winfrey has done a lot over the course of her life and has interviewed dozens of famous people, from actors to politicians. While she is probably best known for her insightful interviews, Winfrey did recently admit that there's one interview that still rubs her the wrong way, mainly because of one "inappropriate" question that she asked her guest. 
Oprah Winfrey has built an incredible business empire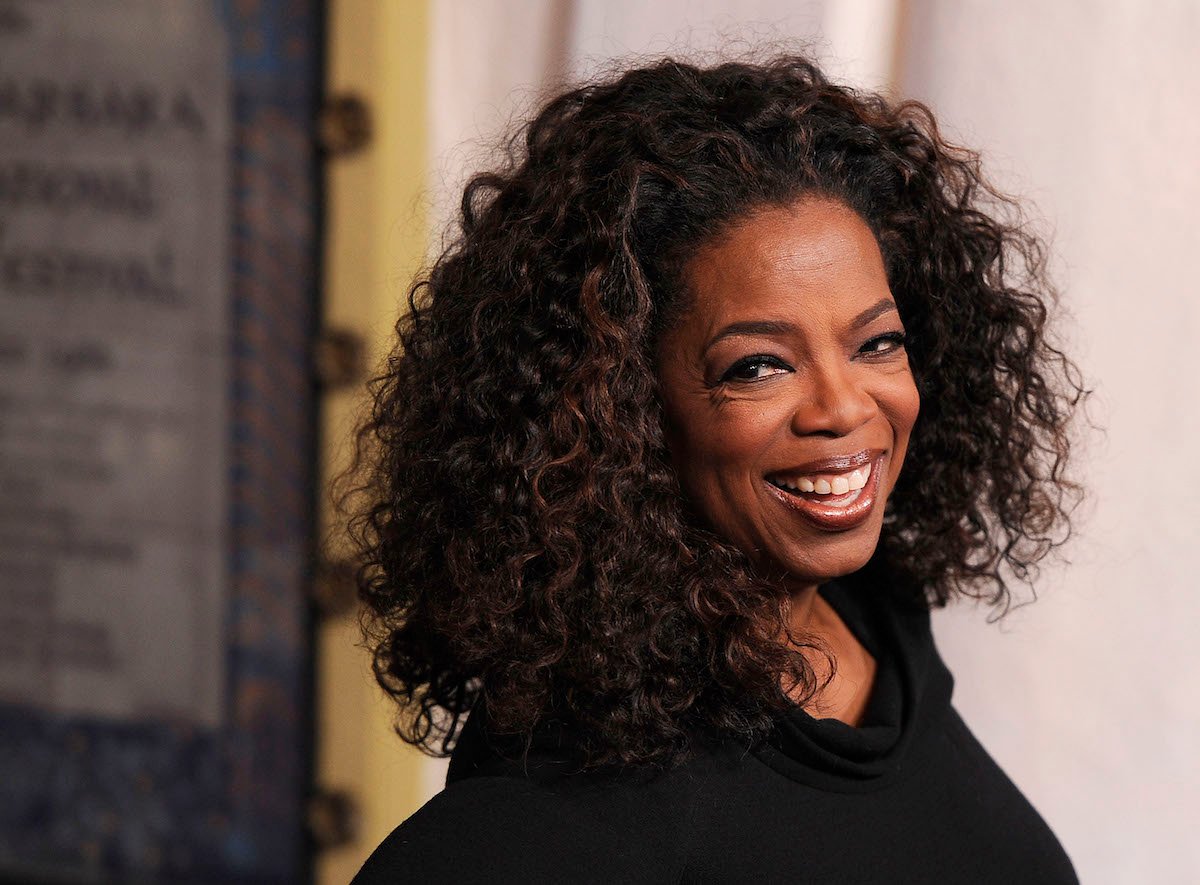 RELATED: How Did Oprah Become Famous?
Winfrey was born in Mississippi in 1954. Raised in poverty, Winfrey always had ambitions for greater things, and by the time she was in high school, she landed a job in radio. Winfrey's eloquence and flair for human interest stories brought her a lot of success and when she was 19 years old, the young woman became a co-host on a local evening news station.
Eventually, Winfrey landed her own daytime talk show, which debuted in 1986 and ran for 25 seasons. The success of The Oprah Winfrey Show boosted Winfrey's confidence to tackle other business ventures, and over the years, the media mogul wrote books, launched a production company, curated a line of specialty frozen food products, and her own hugely successful television network.
Oprah Winfrey is known for her big celebrity interviews
RELATED: The Time Oprah Winfrey Saved Barbara Walters' Life
Winfrey's talk show was praised for many things, including the many extravagant giveaways and the focus on issues that affect everyday Americans. Still, many viewers were drawn to The Oprah Winfrey Show because of the major celebrity interviews.
By the early '90s, Winfrey was one of the biggest draws in the daytime talk show arena, and all the biggest celebrities turned to Winfrey's show when they wanted a place to share their stories. 
From Kim Kardashian West talking about her 72-day marriage to Kris Humphries, to Whitney Houston opening up about her problematic relationship with singer Bobby Brown, Winfrey has helmed many of the biggest interviews of the past few decades. These days, Winfrey is still the queen of the big celebrity interview, with her recent sit-down with Prince Harry and Meghan, Duchess of Sussex making waves.
Still, out of all the interviews that Winfrey has done over the years, there's one particular interview that she looks back on with regret. 
What question does Oprah Winfrey regret asking a major celebrity?
RELATED: Oprah Winfrey Reveals What Really Defines a Life Well-Lived
In a recent appearance on Rob Lowe's podcast, Literally! With Rob Lowe, Winfrey opened up about her most awkward interview of all time. She revealed that when she sat down to talk with actor Sally Field years ago, she asked the star a question that inadvertently derailed the remainder of the interview.
She said: "This is when I was younger, and I was not living from the point of view of the surrogate. But I did feel a responsibility to have to ask the questions that the viewer wanted…Sally Field was on, my big mistake, I asked her, 'Does Burt sleep with his toupée on?'"
Winfrey admitted that after she asked Field that question, she "lost" the actor completely.
"I cringe to even think that I asked that question," Winfrey said. "But I asked it because the producers are like, 'You have to ask, you have to ask, you have to ask. That's what everybody wants to know.' And so I asked it, and she went cold on me. She shut down, and I could not get in again."
Ultimately, Winfrey stated that she didn't blame Field for her reaction, admitting that she wouldn't ask such invasive questions now.