Oprah Winfrey's First Impression of Stedman Was Mediocre — She 'Wasn't That Impressed'
Oprah Winfrey is a talk show host, producer, author, and actress, who first rose to fame in the '90s for her wildly popular show, The Oprah Winfrey Show. Over the decades, Winfrey has become one of the wealthiest women in the world, all while working on behalf of causes that she believes in.
With the recent debut of Winfrey's tell-all interview with Meghan, Duchess of Sussex and Prince Harry, more fans than ever are itching to learn what they can about the media mogul — and about the romantic relationship that she has been involved in for the better part of 30 years. 
Oprah Winfrey is known as 'the Queen of All Media'
RELATED: The Time Oprah Winfrey Saved Barbara Walters' Life
Oprah was born in rural Mississippi in 1954. She was raised in poor circumstances but thanks to her resolve and determination, she pulled herself out of a difficult situation and landed a job in radio while she was still in high school.
At the age of 19, Winfrey had become the co-anchor of a local television news station, and it didn't take long before she received acclaim for her emotional approach to stories.
In 1986, Winfrey launched her very own TV show, which she hosted as well as produced. The Oprah Winfrey Show remained a television mainstay until 2011, and over the years, Winfrey only grew more popular with fans. Winfrey has been credited with helping to popularize a "confessional" approach to media, encouraging her interview subjects to open up about difficult topics and relating tough, emotional stories to her viewers.
These days, as one of the world's wealthiest, most influential women, Winfrey remains at the top of her game, able to captivate an audience effortlessly. She has worked on projects across the board, from books and television shows to major motion pictures, earning the nickname "the Queen of All Media." 
Oprah Winfrey is in a long-term relationship with Stedman Graham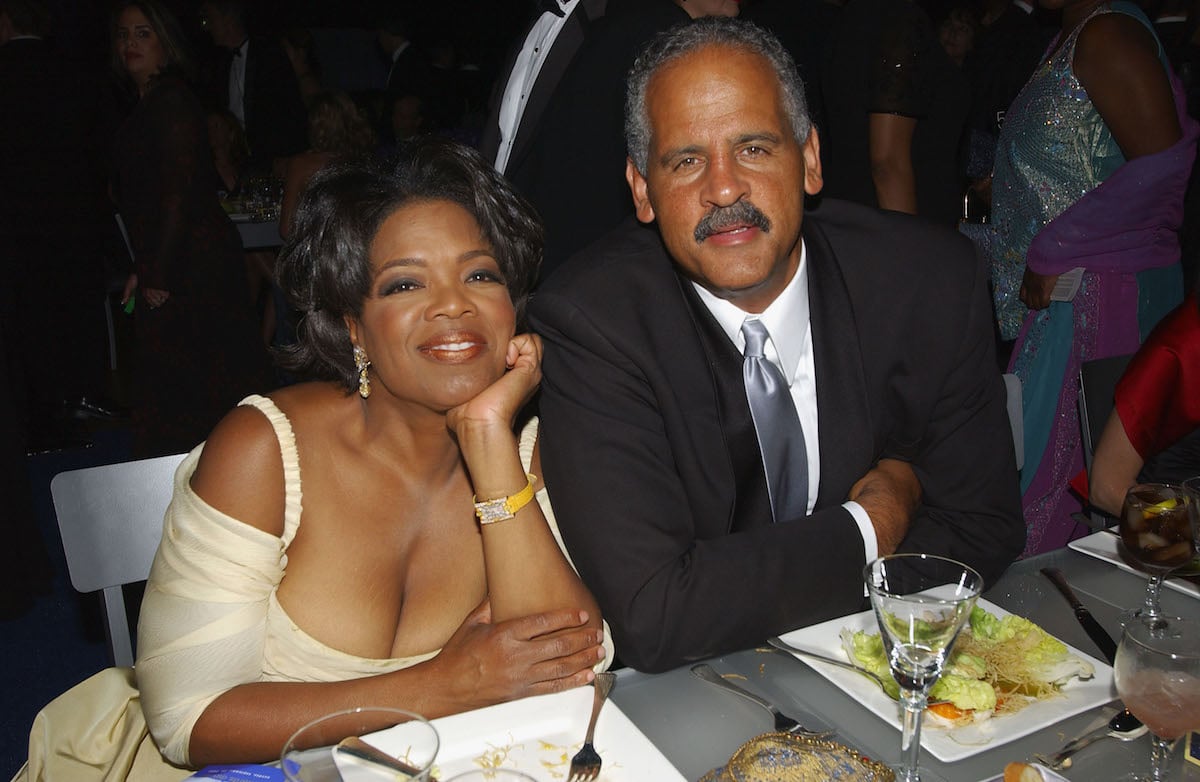 RELATED: Will Oprah Ever Host Another Talk Show?
In 1986, Winfrey met Stedman Graham at a charity event in Chicago. Graham, a successful businessman in his own right, has worked in the public space since the '80s, even writing several books.
Since it was the same year that she launched her talk show, Winfrey was understandably focused on her career — but despite that, she and Graham began a romance that has endured to this day. Although Graham proposed to Winfrey in the early '90s, the two have never married. 
What did Oprah Winfrey think of Stedman Graham when they first met?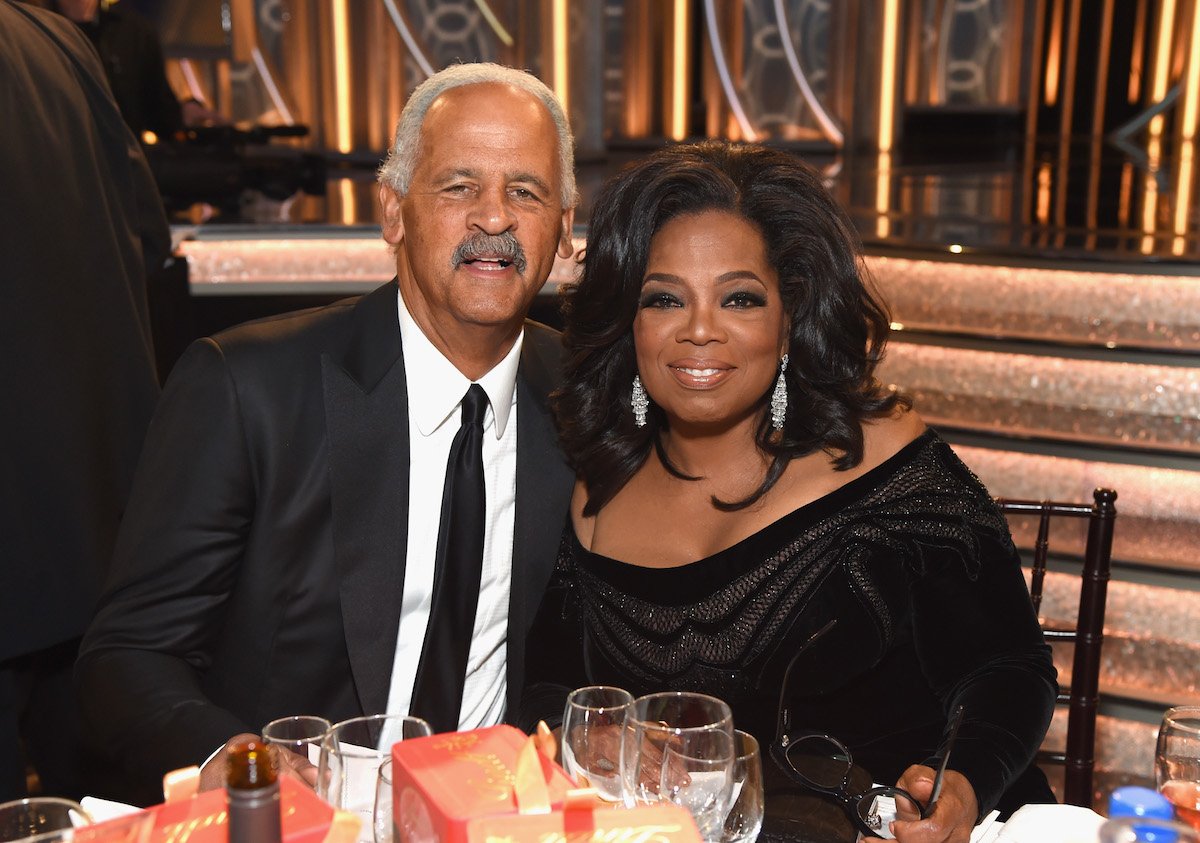 RELATED: What Is Oprah Winfrey's Net Worth?
It would have been hard for Winfrey and Graham to predict where their relationship would go when they first met in 1986. As Winfrey later recalled, it definitely wasn't love at first sight — for her at least.
In 2020, Winfrey opened up about what she thought when she first met Graham on that fateful day in Chicago, writing: "I thought he was nice enough, but I wasn't that impressed. He was polite, yes, and kind. The sort of guy who sits with an ailing friend. Tall and handsome, for sure. But actually too handsome, I thought, to be interested in me."
Winfrey went on to detail how it took some time before she was convinced to date Graham: "I figured he must be a player. So did all my producers. They warned me not to get involved with that Stedman guy."
Ultimately, Winfrey was captivated by Graham's charm, and the two formed a relationship that is still going strong to this day.