Oprah's Biggest Challenge As a Grocery Cashier Foreshadowed Her Success
As a media mogul and household name, Oprah Winfrey has experienced huge success from her natural-born interpersonal skills. Talking to people has always come easy to Oprah.
Therefore, when told she couldn't talk to customers when she worked as a grocery cashier when she was a teenager, it was a major challenge. Although, without this experience, she may not have been as motivated to pursue a career as a talk show host.
Oprah's first job may not have been a fit for her outgoing personality, but it was an unforgettable experience that can inspire others about the possibilities the future could hold. 
Oprah's rise to fame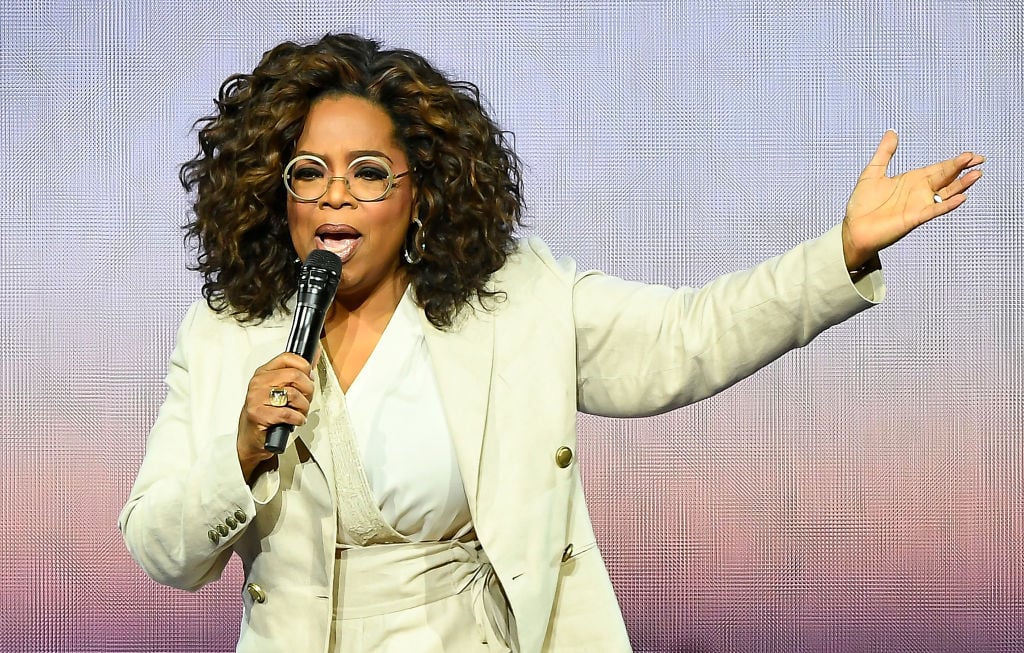 For Oprah, becoming the Queen of All Media was an unimaginable title. She came from humble beginnings with no connections to the media industry. However, scoring an atypical teenage job at a radio station piqued her interest in the industry and eventually led to a position at a television station.
Once on camera, Oprah knew that is what she was supposed to do and followed her passion as a talk show host career. Her passion turned into the highest-rated television talk show program, The Oprah Winfrey Show.
Throughout her talk show career, she has interviewed numerous celebrities, well-known leaders, and Average Joes. The popularity of her talk show skyrocketed her to the top. Over the years, Oprah has won many awards and recognitions. 
Besides her notable career as a talk show host, Oprah also has had other roles in the media industry, including television producer and actress. Off the air, Oprah has co-authored five books as well as her 2015 memoir, The Life You Want. 
O Magazine, which is ending its regular print publication after 2020, is another success of the media mogul. Oprah's success has not gone unnoticed, especially with her philanthropic efforts. 
Challenges she faced as a grocery clerk 
Many will never forget our first job, regardless of how miserable it was, and celebrities are no different. Oprah remembers her first job as a grocery clerk at a store next to her father's barbershop very well because of one of the biggest challenges she faced.
Working as a grocery cashier, she wasn't allowed to talk to customers. As you can imagine that was very hard for Oprah. Ironically, shortly after starting her grocery store job, she was offered a job at a local Nashville radio station that paid her to talk.
While it was only reading the news, she loved being on air. This opened the door to the potential that she could make money for doing what she loved: talking and connecting with an audience. 
How the experience motivated Oprah to pursue a talk show host career
After working a job she hated and a job she loved, it gave her the motivation to follow her newfound dream career in the world of media. Her job at the radio station at the age of sixteen helped her when her big break came three years later, in 1973. It was then when she received a call from a television news reporter, Chris Clark.
According to Oprah.com, Clark remembered the young woman as "well-spoken and poised." While she may have lied by saying she could run a camera and write a news story, it allowed her the opportunity to show her natural talent of communicating on TV.
Oprah recalls her first time on television as "the most natural thing in the world." She says, "It felt like this is where I'm supposed to be." Therefore, she stayed in that comfort zone while building her empire as a widely watched talk show host and the record as the highest-paid woman in TV history.