The Original 'Parent Trap' Just Turned 60. Here's What Hayley Mills Said About Playing Twins
The original Parent Trap is celebrating its 60th anniversary this year, and Hayley Mills still has vivid memories of filming the memorable Disney movie. In an interview, she revealed what it was like to play two characters in the same film — a rare feat in 1961. 
Hayley Mills says she was excited to play 2 roles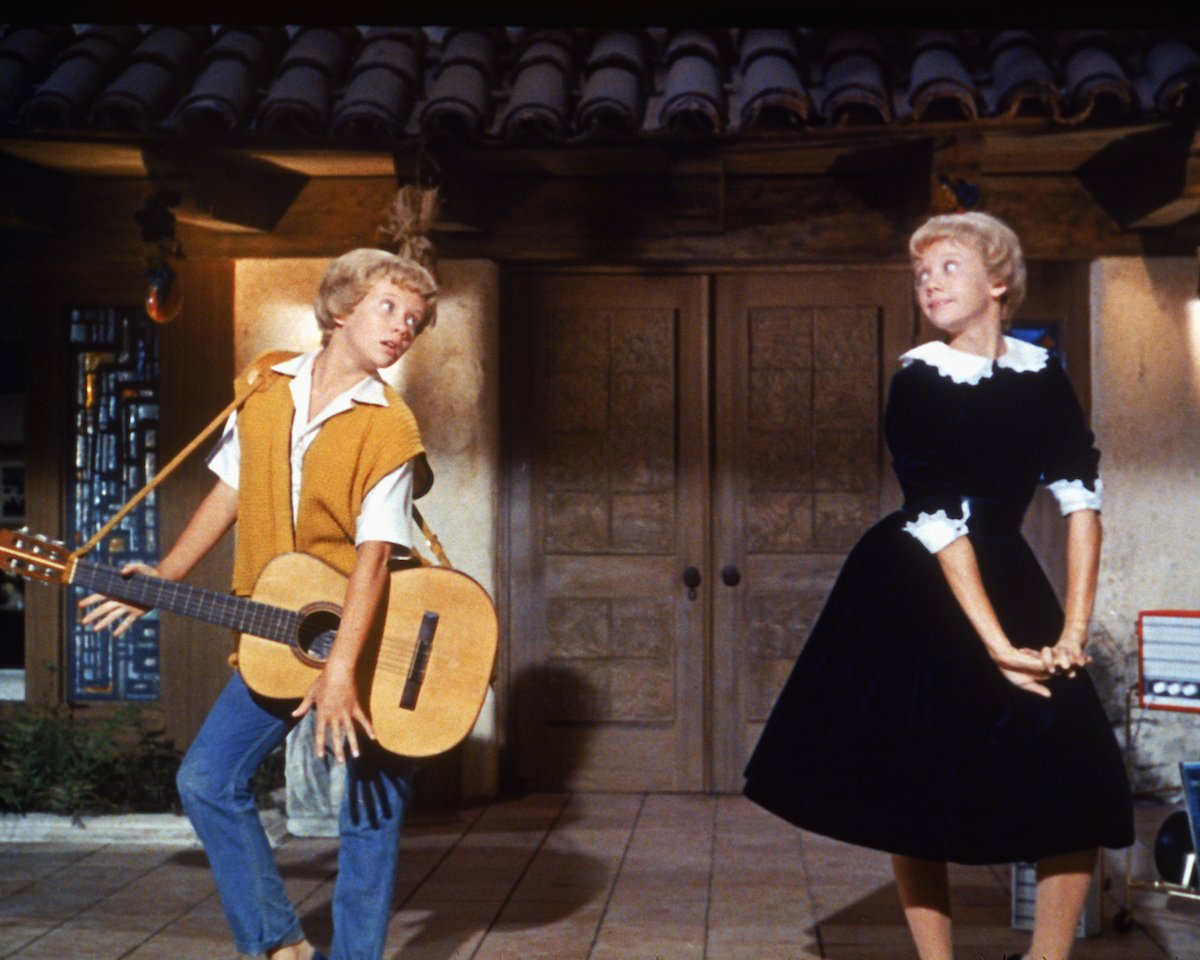 In an interview with Vulture to mark 60 years since the release of Disney's Parent Trap, star Hayley Mills said she wasn't nervous about playing two different characters in the same movie. She would legendarily play identical twins Susan and Sharon in the teen comedy. The two meet at a summer girls camp and hatch a plan to reunite their estranged parents. 
"I was more excited than nervous," she told Vulture. "The idea of playing these girls from different sides of the country." 
Mills said she worked with a dialogue coach to make the two separate characters believable. Sharon hailed from Boston while Susan was raised in California on an upscale ranch. In a 1998 remake, Hallie and Annie are separated by a British accent. Mills said she was able to work around her own 'wavering' accents with a bit of help. 
"There was a dialogue coach, a very nice, long-suffering man called Leon Charles, who had his work cut out for him with me and the accents, because the accents I know wavered quite a bit from place to place," Mills explained. "But I think I got away with it because the girls were always playing each other. So they were trying to do each other's accent, so perhaps that's why the accents were a bit of a Moveable Feast." 
A body double was used for scenes where both twins appeared at the same time
It was 1961 — there were challenges to pulling off the trick of twins played by one actor. Mills said none of them were easy but cited a couple of iconic scenes as being particularly difficult. 
"Well, they were all quite challenging," she said. "Being tipped out of the canoe by the girls. Again and again and again and again. And then the fight scene! I think that was where I got my comeuppance, the fight scene at the dance in the camp." 
A split-screen technique was used, which Mills called 'basic,' but she remembered that audiences were very impressed. "The split screen was quite a new thing," she said. "And I got letters. People really did believe there were two people. Which, really, I find that very hard to believe. But it was a very basic, simple split screen." 
Mills explained that a body double stepped in for scenes in which the twins appeared together. Susan Henning handled those scenes well, and the two "had lots of fun together." 
"She was a good actress, and she was a very good sport, because it was always the back of her head," explained Mills. "We would rehearse the scenes together and then we would switch places and play opposite parts." 
Hayley Mills said she's more of a 'Susan'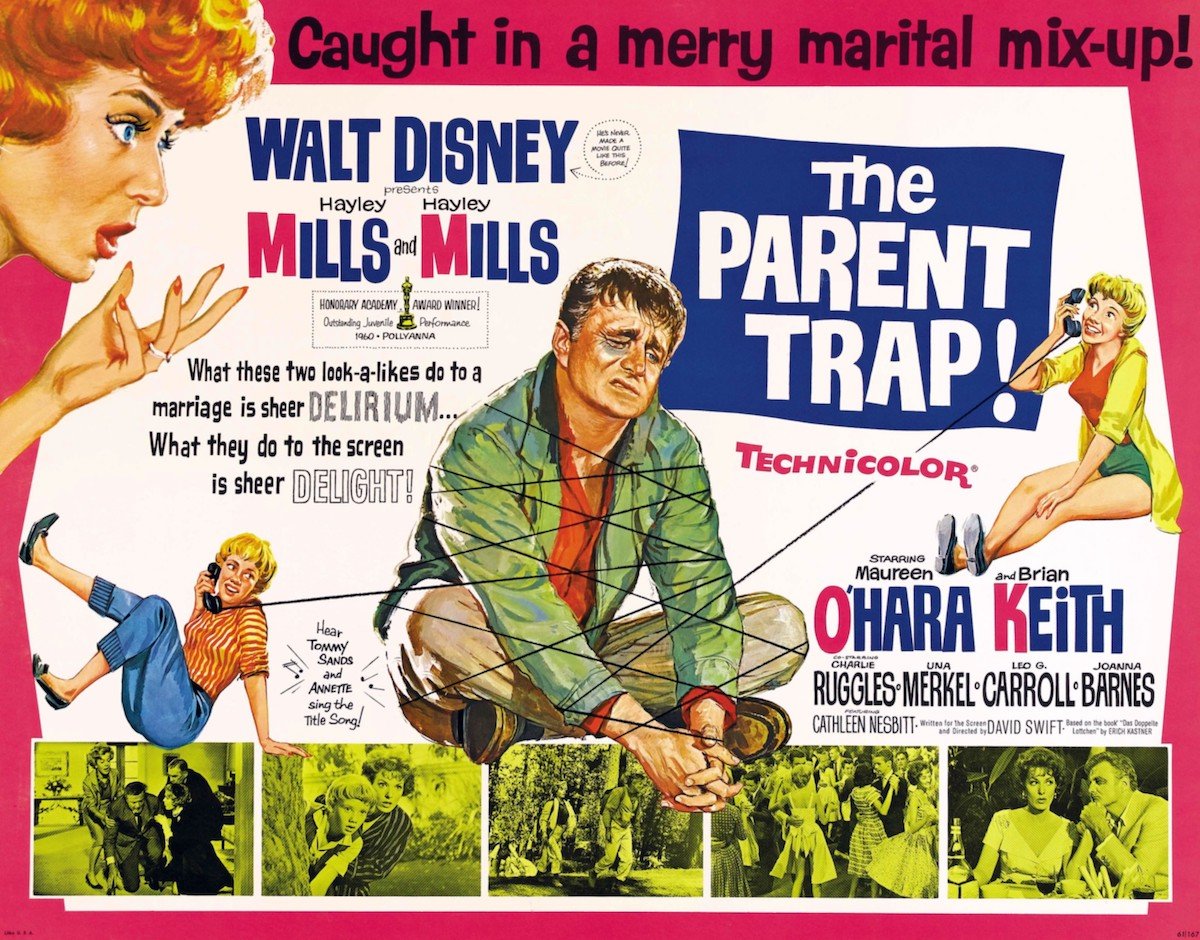 The movie ultimately wowed 1960s audiences with Hayley Mills' believable performances as both Sharon and Susan. But when it was all said and done, Mills told the publication that she identifies more with California ranch-dweller Susan. 
"I think I gravitated more towards Susan," said Mills. "I loved her lifestyle. I loved her house. And her horse. And her clothes, her cowboy boots. She didn't play the guitar very well. But I think her life looked a lot more fun than Sharon's." 
Neither one could possibly have been as fun as playing both twins in an iconic Disney movie.