Does 'The Originals' Star Joseph Morgan Have Kids?
One of the memorable vampires from The Vampire Diaries is Klaus. Joseph Morgan brought the character to life and further explored Klaus in The Originals. For now, the actor is done playing the character. Some fans hoped they would see him reprising his role in Legacies, but he said it would not happen. In Morgan's personal life, he has been married for several years. He met his wife Persia White while working, and the two had hit it off right away. That leaves the question of how many children Morgan has right now.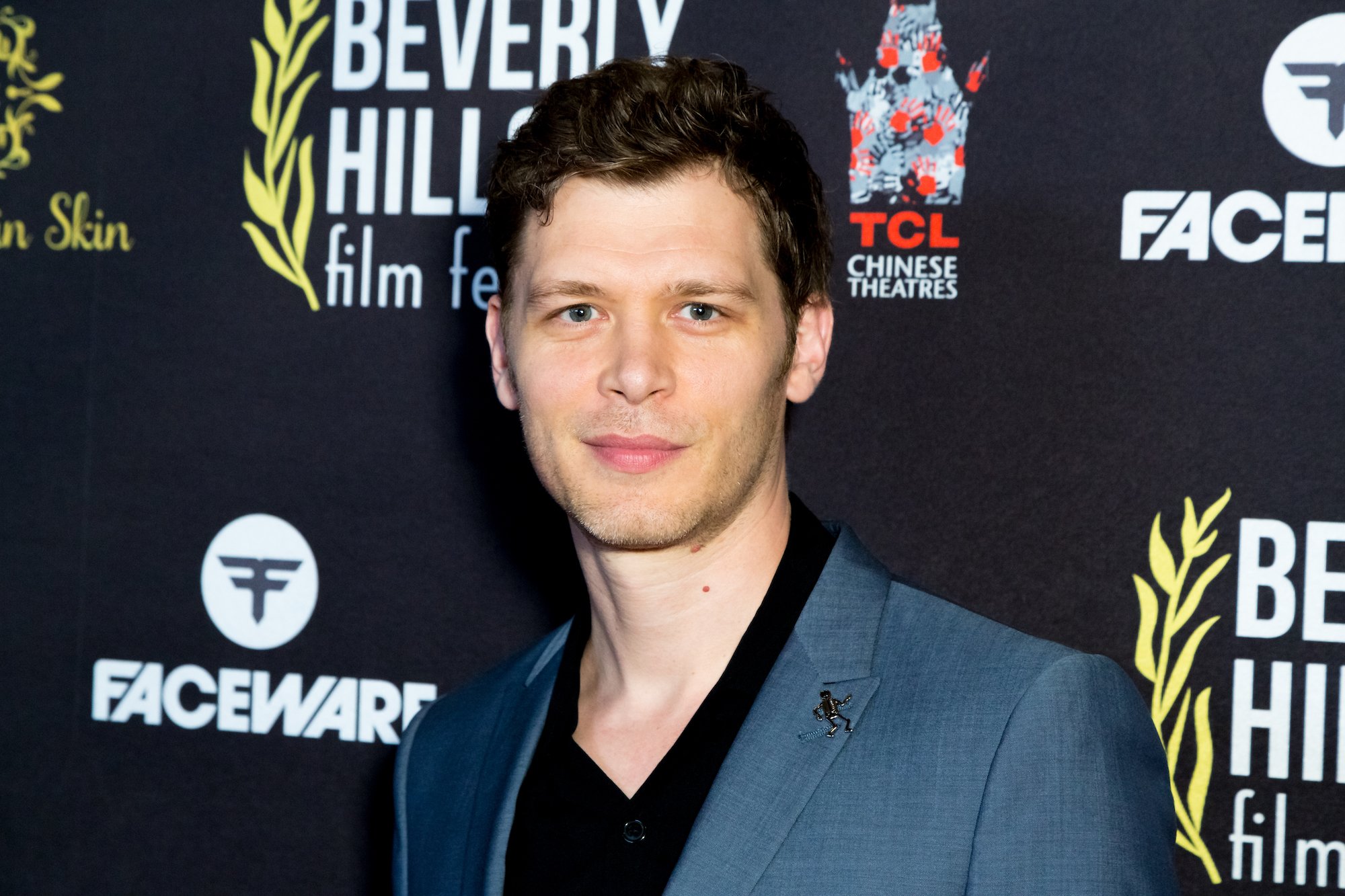 Joseph Morgan starred in 'The Originals'
Morgan was born in London on May 16, 1981. He is the oldest of his family and attended Gower College Swansea, where he studied a performing arts course. His first role was in the TV movie Eroica in 2003. Later that same year, he appeared in Henry VIII. It was not long until Morgan landed his first recurring role in the British series Hex. The actor portrayed a character named Troy for five episodes. Other works of his include Mister Lonely and Immortals. Morgan also played the title character in the Ben-Hur mini-series. 
In 2011, Morgan got the opportunity to star in The Vampire Diaries as an immortal vampire named Klaus Mikaelson. Klaus is one of the original vampires and is powerful. Morgan was originally going to appear for a couple of episodes in season two, but he joined the cast as a recurring character for seasons three and four. In the episode "Dangerous Liaisons," the Mikaelsons host a ball. The episode inspired a spinoff series titled The Originals. Morgan continued to play Klaus but as the lead character. The show ran for five seasons, and Morgan directed three of the episodes. 
Joseph Morgan met his wife on set of 'The Originals' sister show
While filming for season three of The Vampire Diaries, Morgan met fellow actor Persia White on the set of the show. White had a recurring role in the show as Bonnie Bennett's mom, Abby Bennett and fans may also recognize her from Breaker High. The 48-year-old actor was born in the Bahamas. White and Morgan dated for a few years before announcing their engagement. In 2014, the two of them got married in Ocho Rios, Jamaica.
A fun fact about their wedding is they had a vegan cake along with a plant-based menu. Besides acting, White is also passionate about human and animal rights activism and protecting the environment. Morgan adopted a vegan diet in 2014, which changed his perspective. He mentioned in an interview how being vegan has been healthier for him. While Morgan was taking bites out of hearts in The Originals, his diet in real life could not be any more different. Currently, he and White are still happily married. 
How many children does Joseph Morgan have?
Morgan does have a child, but they are not related to each other biologically. After almost seven years of marriage, he and White have not had any children together. White has a daughter from a previous relationship. Her daughter's name is Mecca, and she was born in 1995. Not much else is known about Mecca.
Morgan adopted her after he and White tied the knot. It doesn't seem that more kids are on the horizon for the couple, and they appear to be happy with their family now. Morgan clearly appreciates how supportive his wife is of his work and how talented she is. White and Morgan tend to express their love for each other over social media platforms like Instagram.