Orlando Bloom Just Described Who He and Katy Perry's Daughter Looks Like
Orlando Bloom and Katy Perry are in baby bliss. The couple welcomed their little bundle of joy, Daisy Dove Bloom, in August, and now, the proud papa has shared who she takes after.
In a virtual interview on The Ellen DeGeneres Show on Wednesday, Oct. 7, the Carnival Row actor was all smiles as he talked about his baby girl.
"That is a cute baby," said host Ellen DeGeneres. "Katy sent me a picture and it really looks exactly…well the eyes look like her, don't you think?"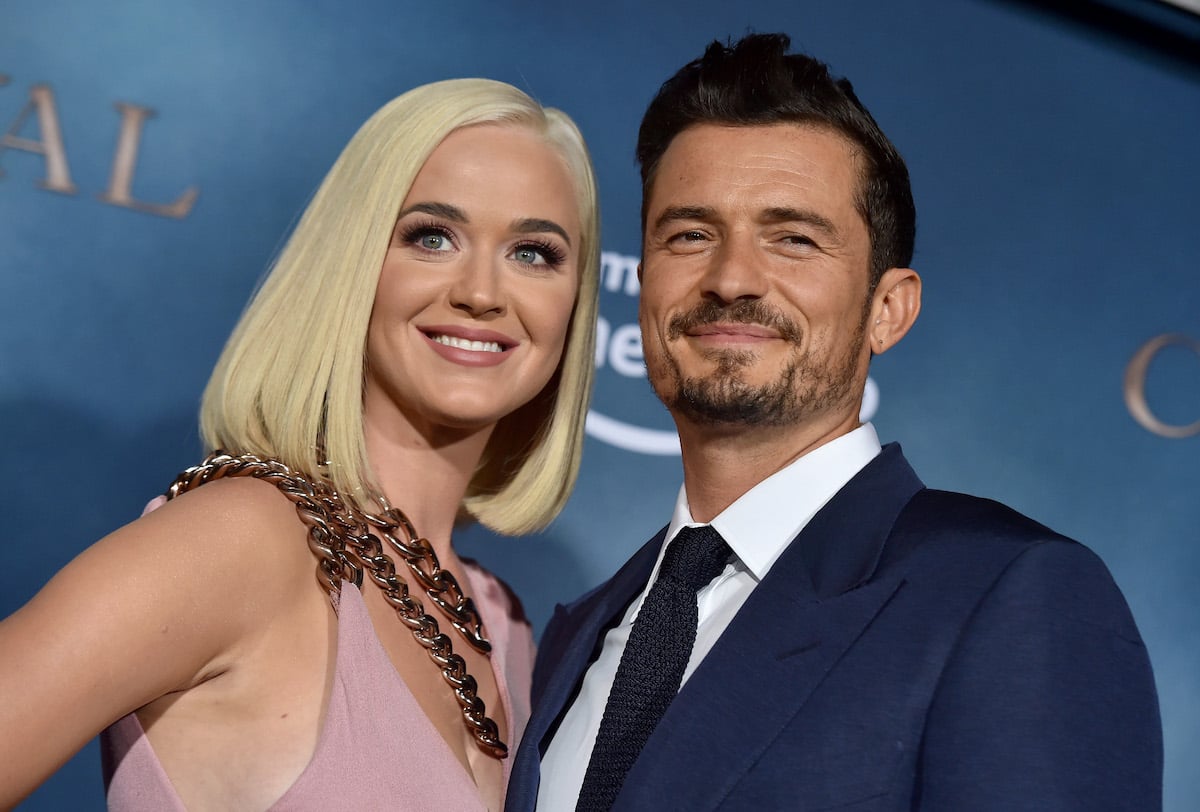 RELATED: Katy Perry Dropped Subtle Hints About Her Daughter's Cute Name Months Before Giving Birth
Orlando Bloom says daughter Daisy Dove has Katy Perry's eyes
"Yes, the eyes do look like [Perry]," Bloom agreed, adding, "But it was funny because when she first came out I was like, 'Oh, it's me! It's a mini-me.' And then, fortunately, she got those Katy blues, which was perfect." The Lord of the Rings Star then joked about the weird part about baby Daisy looking like another family member.
"But then she sort of look like my mom," he said. "So then I got a little confused because Katy's breastfeeding this mini-me slash my mom…who's she gonna look like next?" That's the thing with babies: they grow so fast, they look different every day! But the 43-year-old star ensured that little Daisy is growing steadily and sleeping through the night.
"She's sleeping from like nine until six," Bloom said. "It's unbelievable, nine until seven…which is a blessing."
RELATED: New Parents Katy Perry and Orlando Bloom: Who Has the Higher Net Worth?
Katy Perry and Orlando Bloom announced the birth of their daughter in August
As for the star's 9-year-old son, Flynn (whom he shares with ex-wife Miranda Kerr), Bloom said he's been great with his baby sister.
"For the first time, he has a sister," the Retaliation star shared. "He's very well versed in little babies. His mom has a couple, so yeah, he's got a couple of little brothers. He's the best. He's wonderful."
As he continued, "We're all doing a lot of schooling remotely. We're at home a lot, so there's been a lot of time for just nesting, and picking up, and getting him to pick up around his room, and take care of the baby a bit, sort of."
Bloom and Perry announced the birth of their daughter on Aug. 27 on Instagram. And they took the opportunity to raise money for UNICEF.
"We are floating with love and wonder from the safe and healthy arrival of our daughter," read Bloom and Perry's matching Instagram captions. "But we know we're the lucky ones and not everyone can have a birthing experience as peaceful as ours was."
As the statement continued, "Communities around the world are still experiencing a shortage of healthcare workers and every eleven seconds a pregnant woman or newborn dies, mostly from preventable causes. Since COVID-19 many more newborn lives are at risk because of the increased lack of access to water, soap, vaccines and medicines that prevent diseases. As parents to a newborn, this breaks our hearts, as we empathize with struggling parents now more than ever."
The couple closed out their statement saying, "By supporting them, you are supporting a safe start to life and reimagining a healthier world for every child. We hope your [heart] can bloom with generosity."
No doubt, the parents' hearts have bloomed even more since welcoming their baby girl.