Oscar Isaac Admits He Was Surprised His Full-Frontal Scene Made It Into 'Scenes From a Marriage'
'Star Wars' star Oscar Isaac is taking a dramatic turn starring alongside Jessica Chastain in HBO's 'Scenes From a Marriage.' Chastain recently revealed she had conditions when it came to going nude, while Isaac admitted he was surprised to find out his full-frontal scene was even in the show.
ARTICLE HIGHLIGHTS
Oscar Isaac is starring alongside Jessica Chastain in 'Scenes From a Marriage'
Chastain had rules when it came to doing nude scenes
Isaac's full-frontal scenes was actually a metaphor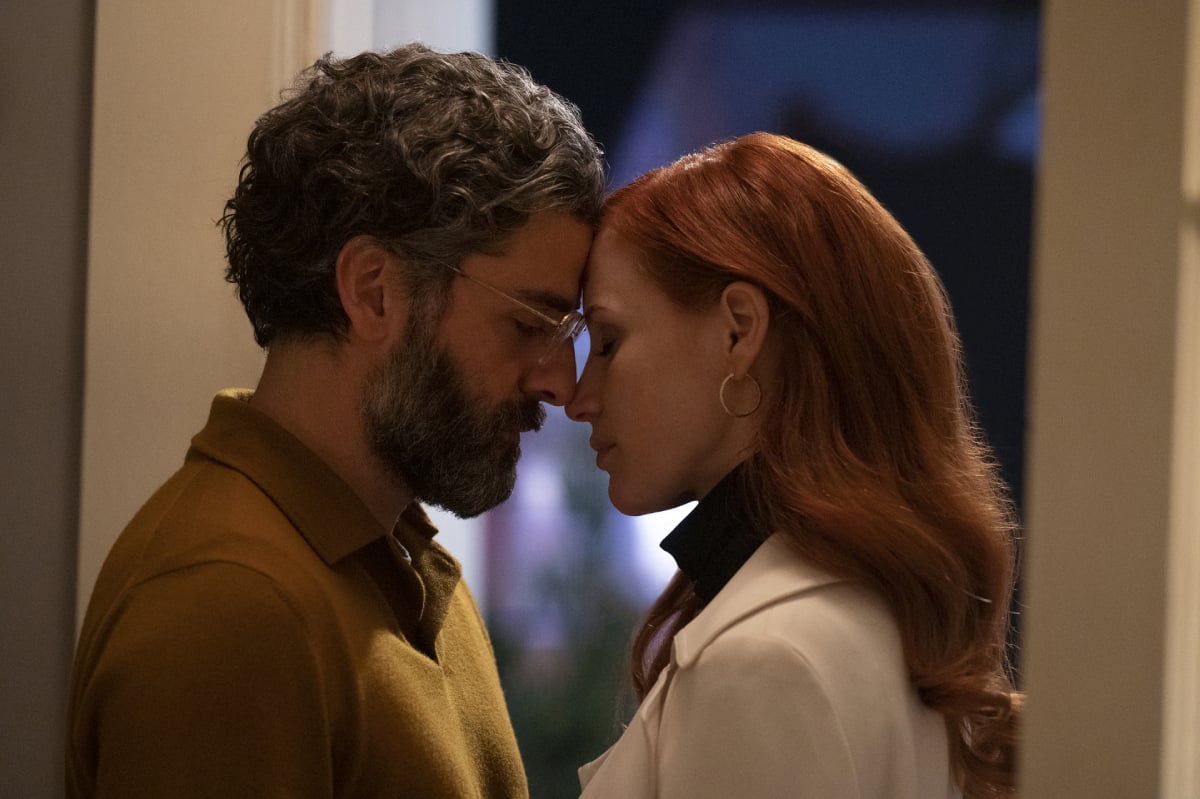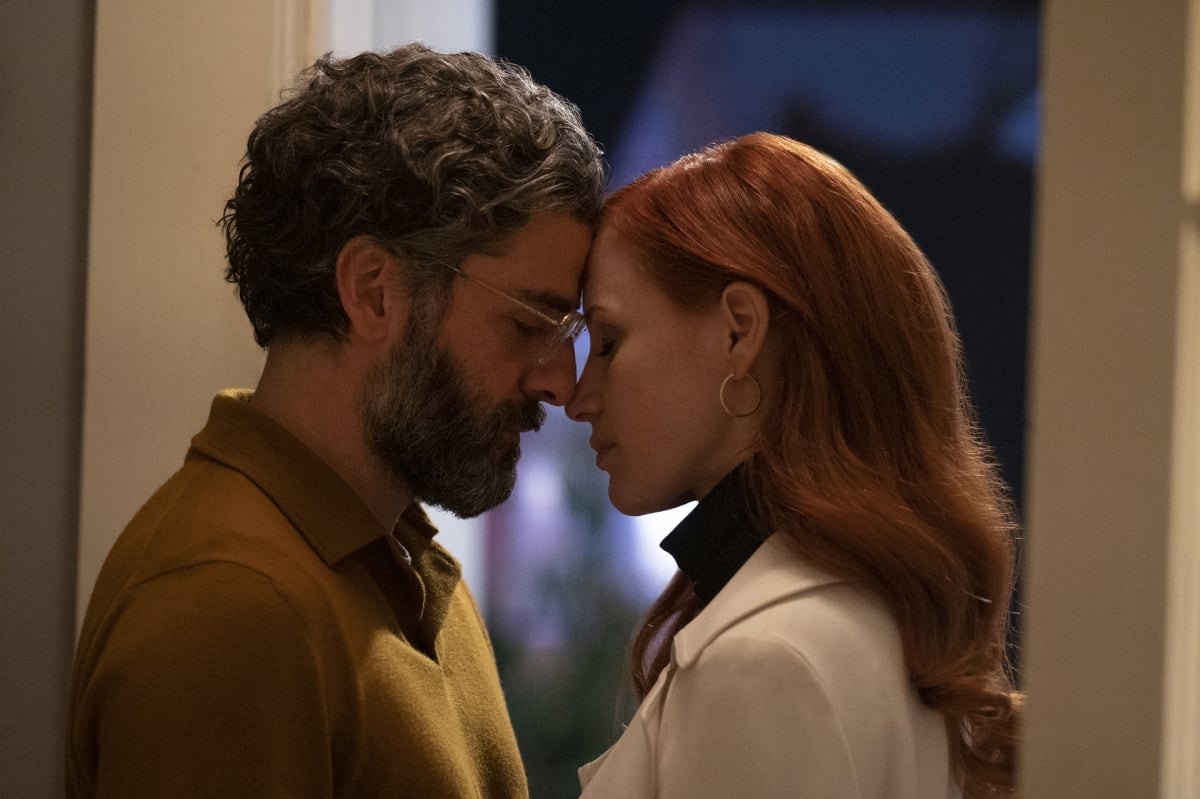 Oscar Isaac and Jessica Chastain are the stars of HBO's Scenes From a Marriage. A remake of Ingmar Bergman's lauded 1973 TV project. It tells the story of Jonathan and Mira, an upper-middle-class couple trying to figure out if they want to stay married or get divorced.
It's a character-driven piece that has the actors digging deep and getting vulnerable, while bringing up a range of emotions. In one steamy scene in episode 4, Isaac went full-frontal. But the actor admits he didn't think that scene would make it into Scenes From a Marriage.
Oscar Isaac and Jessica Chastain confront their characters' history in 'Scenes From a Marriage'
In the updated version of Scenes From a Marriage, Isaac and Chastain's characters are grappling with their relationship as it crumbles. Facing the possible end of their marriage forces them to confront their history together, both in partnership and as individuals.
It's a behind-the-scenes look at a couple in crisis, laying bare the moments that many in the same situation prefer to hide. The title of the project — Scenes From a Marriage — is also quite literal. Each episode is a vignette of performance, starting and ending with the characters as actors.
Illustrating marriage as a performance
Every episode of the HBO series begins with Jonathan and Mira entering the space of a scene from their marriage. The characters (as actors) rehearse lines and are given notes and feedback. They also interact with the production crew as they navigate the set that is their home.
As Paste Magazine explains, the façade of the set "seamlessly gives way to the drama of their lives" to illustrate their marriage itself as a performance. Not only is it a performance of marriage expectations, but it's also the performance of being a partner.
One of the themes of the piece is how our culture idealizes marriage as the ultimate end goal of life and relationships, and the societal expectations that come with it.
Oscar Isaac goes full-frontal in 'Scenes From a Marriage'
Scenes From a Marriage shows the strange attraction two people can have, even when they don't want to stay married to each other. In episode 4, the couple is close to signing their divorce papers. But when they meet at their beautiful home, they end up having hot, steamy sex.
In that scene, Issac went full-frontal for HBO cameras. But he claims he didn't know the scene would make it into the series.
"You get sent the stuff to look at to be like, 'Okay, I'm fine with that,'" Isaac told the ladies of The View. "But I saw it on a laptop quite dark and I didn't notice what was happening down there. I saw it clear as day on the big TV there. It's there."
Jessica Chastain had one condition for doing full-frontal nudity
Isaac wasn't the only star of Scenes From a Marriage to bare it all for the cameras. Chastain also did full-frontal nudity in the shower in episode 2. However, she did have one condition before taking her clothes off.
"I said in the very beginning, 'I'm comfortable with all the nudity, but any part of my body that you show, you're going to have to show the same with Oscar,'" Chastain explained. "For me, I wanted it to be balanced."
Oscar Isaac's nudity was a metaphor for Jonathan and Mira's relationship
In the past, Chastain has been vocal about how nudity on film has bothered her, even though she has "no issues" with doing nudity. She has said it feels uncomfortable when it feels like it's not the person's decision to be naked. Because then, it feels like "a victimization."
That's not the case with her or Isaac's nudity in Scenes From A Marriage. In fact, Isaac's scene and his post-coital penis was a metaphor for Jonathan and Mira's relationship. After they're done having sex, Mira suggests they cuddle and eat. But Jonathan looks down between his legs and let's his soon-to-be ex-wife know that he needs to shower.
The naked intimacy after the passionate sex is over symbolizes that Jonathan and Mira's honeymoon is over. The love is gone. Now, it's time to get himself together and clean up.
Scenes From A Marriage is streaming on HBO Max.