Oscar Isaac Almost Turned Down 'Star Wars' When He Discovered Poe Dameron's Original Storyline
Oscar Isaac wasn't initially so sure about playing Poe Dameron in 'Star Wars' when he discovered the character's original story. J.J. Abrams' adjustment convinced the actor to join the cast.
Oscar Isaac rose to fame starting with the Coen brothers' Inside Llewyn Davis. He later starred in franchises including X-Men: Apocalypse and Star Wars, where he plays Poe Dameron. However, Isaac almost turned down the role when he heard the initial character's storyline, but J.J. Abrams convinced him after making some adjustments.
How Poe Dameron came to be in 'Star Wars'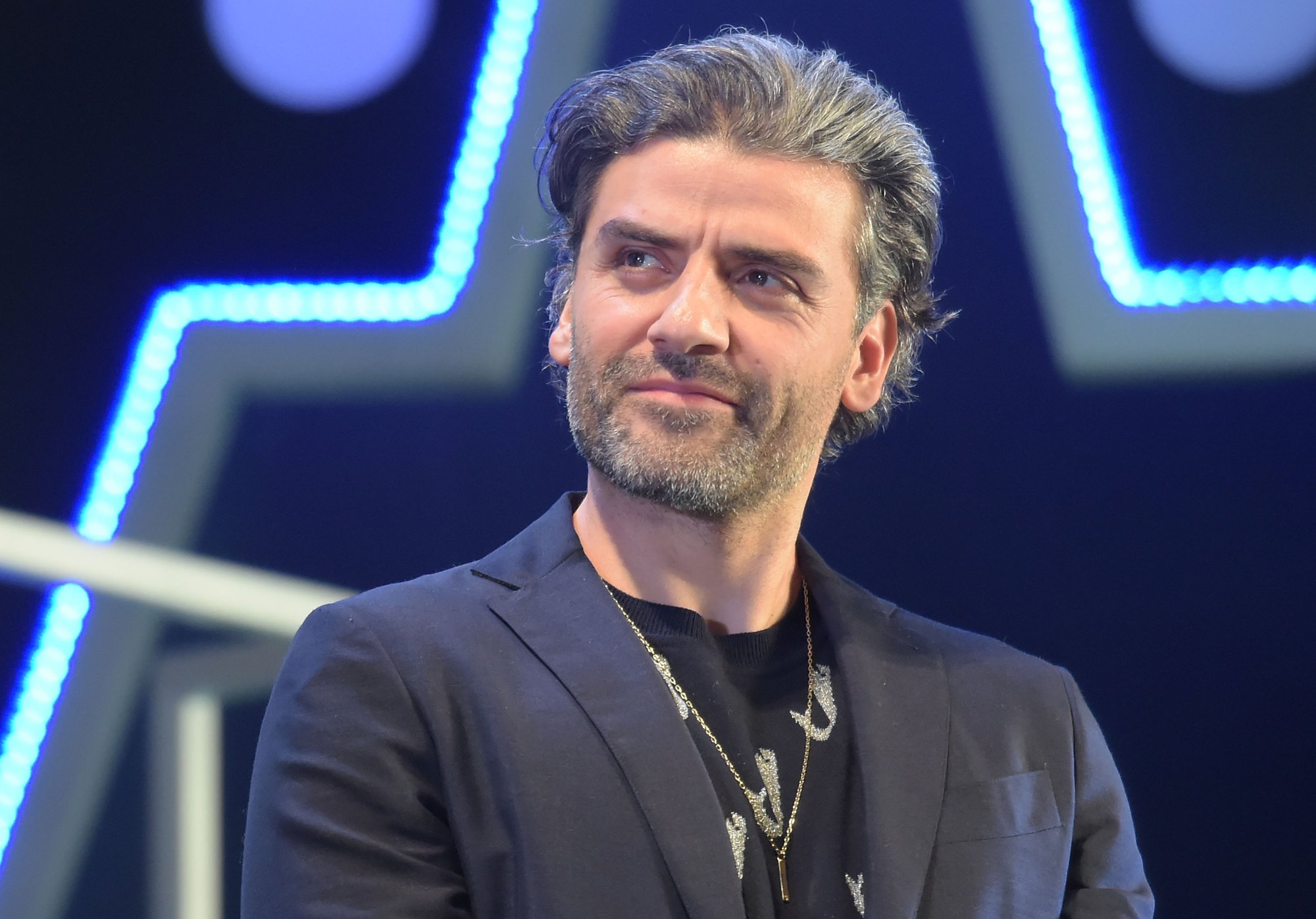 Poe makes his first appearance in Star Wars: The Force Awakens, but he returns for sequels The Last Jedi and The Rise of Skywalker. He's an X-wing pilot who later becomes a General of the Resistance. He's commonly seen with the adorable fan-favorite character called BB-8. Audiences loved seeing the duo take on missions together.
The pilot's personality changed a bit after the mistakes he made during The Last Jedi. He has poor communication with Vice Admiral Amilyn Holdo (Laura Dern), which results in some serious casualties for the Resistance army. However, Poe displays bravery and heart throughout the movies, displaying real ambition toward his mission. He's a significant character, even if he doesn't necessarily have much relation with the Force.
Oscar Isaac almost turned down playing Poe Dameron
The Hollywood Reporter interviewed Isaac about his career, starting with his beginnings. His Poe portrayal in the Star Wars trilogy marked a big moment in his career. However, Isaac had doubts when he heard about the initial storyline intentions for his character.
"J.J. [Abrams] and Kathy [Kennedy] wanted to sit with me," Isaac said. "They asked me to fly me to Paris to talk to me about a role. So I went out there and they're like, 'He sets up the whole movie and then he dies spectacularly.' I was like, 'Oh, okay. Yeah. It's a bit of a bummer because I feel like I've done that so much, where I set it up for the main character and then I die spectacularly.'"
However, Isaac already played that character trajectory in another project. He said, "Then Kathy, to her credit, was like, 'Yeah, you did that for us in the Bourne movie,' and I was like, 'Yeah.' Then J.J. started thinking about it and he's like, 'Oh, I think I've figured out a way for him to survive.' Then the rest was history."
Will Oscar Isaac return to 'Star Wars' as Poe Dameron?
Some Star Wars fans wondered if Isaac will ever return as Poe in any future franchise installments. Unfortunately, it's not looking very likely. He once told Deadline that he would only return to the Star Wars universe to play under one specific circumstance: if he "needs another house."
Issac is moving forward on big franchises. He recently starred in Denis Villeneuve's Dune. Isaac will also return to Marvel, but in the Disney+ Moon Knight series playing the title character. The series is set for a 2022 release date, although no specific date is known quite yet.