Oscar Isaac Didn't Want to Be in 'Drive' Because His Character Was a Stereotype
Oscar Isaac has made it a point to avoid being typecast in stereotypical roles. The actor, who's of Colombian and Guatemalan background, has gone through great lengths to make sure his ethnicity doesn't pigeon-hole him in cliche characters. So far, Isaac's careful approach to films has benefitted him greatly.
But there were moments in his career where he had to compromise, and starring in the Ryan Gosling-led movie, Drive, was one of them.
How Oscar Isaac avoided getting typecast in Hollywood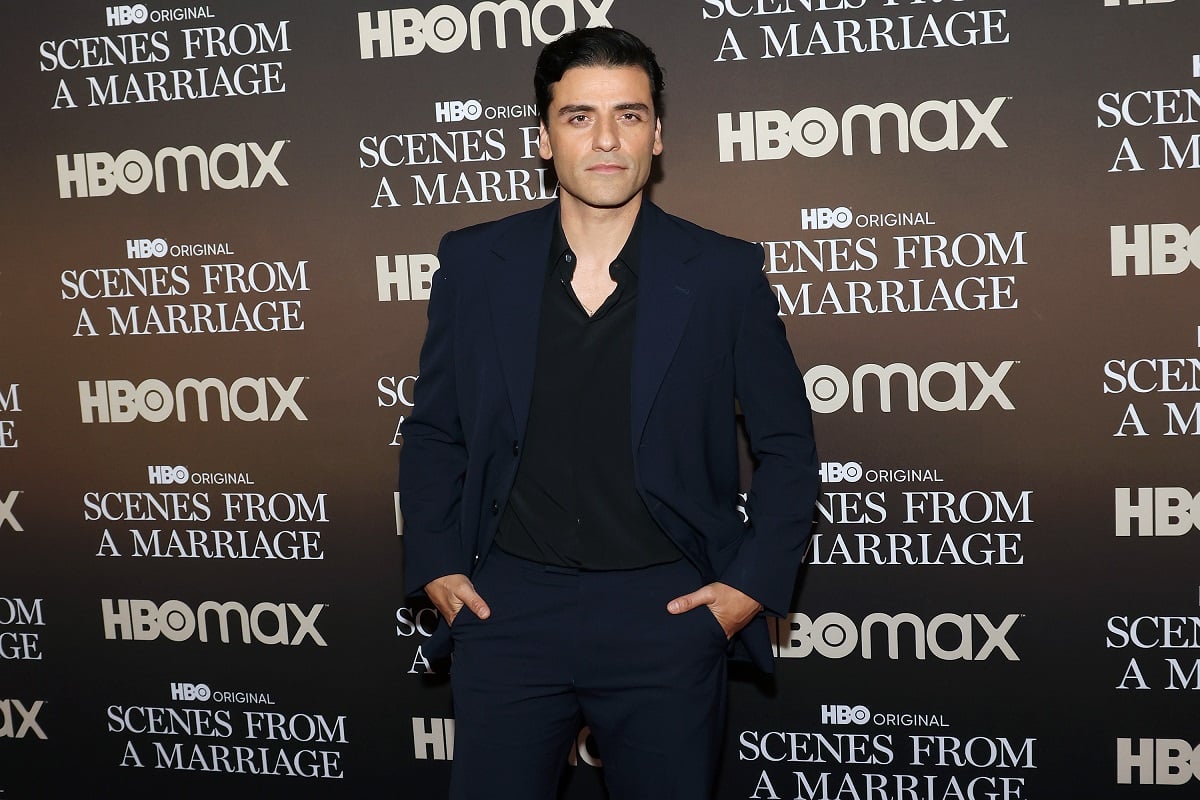 Isaac has played many different ethnicities and nationalities in his career. From Egyptian to Armenian, the cultural makeup of his characters is as diverse as his filmography. But this was an intentional decision on Isaac's part. The Star Wars actor has been evading being typecast since he first began acting.
From early on in his career, he realized there had to be something that distinguished him from other Latino actors. When the LA Times asked Isaac if he was ever worried about being typecast, he responded how he realized he had to be different.
"I was from South Florida so the pool was much smaller when I was starting out at the time," Isaac said. "Everyone looked a lot like me and talked like me, so what differentiated you? What got you an audition?"
Isaac later notes that even though things have changed, diversity is still a work in progress.
"Often you were auditioning for the same type of role, which was very often a stereotype of what a Latin person was supposed to be. I've seen some changing and some shifting and that's good. But obviously, there's still a long way to go," Isaac said.
Why Oscar Isaac initially turned down role in 'Drive'
In an interview with the Dinner Party Download podcast, Isaac opened up even more about avoiding being cast as stereotypes. One such stereotypical character he initially avoided was his role in Drive. In the movie, Isaac played Standard, an ex-convict who's released from prison. Because of this, when he was first offered the character, he wasn't interested.
"And in the past…for instance, Drive was one that I'd gotten where…I'd passed on that one," Isaac confided. "Because I just felt that the character was a cliché and, you know, he was just written as this gangster, this thug that was horrible to his family, lived a life of crime, and then you just wanted him to die so the white people could get together."
Despite the film's intentions, Isaac revealed that he didn't want to explore those stereotypes as an actor. So to convince Isaac to play the role, Drive director Nicolas Winding Refn worked with the actor to flesh out the character.
"So what Nic Refn said to me, he's like, 'All right. If it could be anything, what would it be?' And so we sat for about four hours and we decided to make him a tragic character. Maybe someone who made a couple bad decisions, but actually loved his family and was trying to do the right thing, but gets caught up in violence. And it actually makes it more dramatically interesting – there's more conflict there."
Director Ridley Scott made Oscar Isaac realize he coud be more than a stereotype
Ridley Scott cast Isaac in 2010's Robin Hood. Starring opposite Russel Crowe, Isaac played John, the king of England, and the main antagonist in the movie. Isaac didn't feel like he'd officially made it in Hollywood after nabbing this high-profile role. However, he does appreciate the role for showing him that he could be more than just a Latino stereotype in movies.
"Also, being a Latino kid from Miami, where the best you could hope for is going out for Spanish commercials and, like, Gangster Number Three, which is crazy," Isaac said in an interview with GQ. "And then to have Ridley Scott be like, 'Yeah, you can be king of the whites.' It was amazing."