Oscar Isaac and Jessica Chastain Couldn't Divorce Themselves From Characters in 'Scenes From a Marriage'
Jessica Chastain and Oscar Isaac are two actors that are quite familiar with each other. Having known one another for a long time, the two have admitted they work well together because of their history. But in 'Scenes From a Marriage,' Isaac and Chastain admitted they'd gotten a bit too close to their characters.
Recently, Oscar Isaac and Jessica Chastain teamed up for the well-received HBO Max series, Scenes From a Marriage. With Isaac and Chastain playing husband and wife, the show takes a look into the lives of a married couple. It's not just about love, however, but a relationship that's on the brink of collapse.
But thanks to the show's subject matter, longtime friends Isaac and Chastain found themselves relating to their characters a little too much. This led to the actors having a difficult time divorcing themselves in real life.
How long has Oscar Isaac known Jessica Chastain?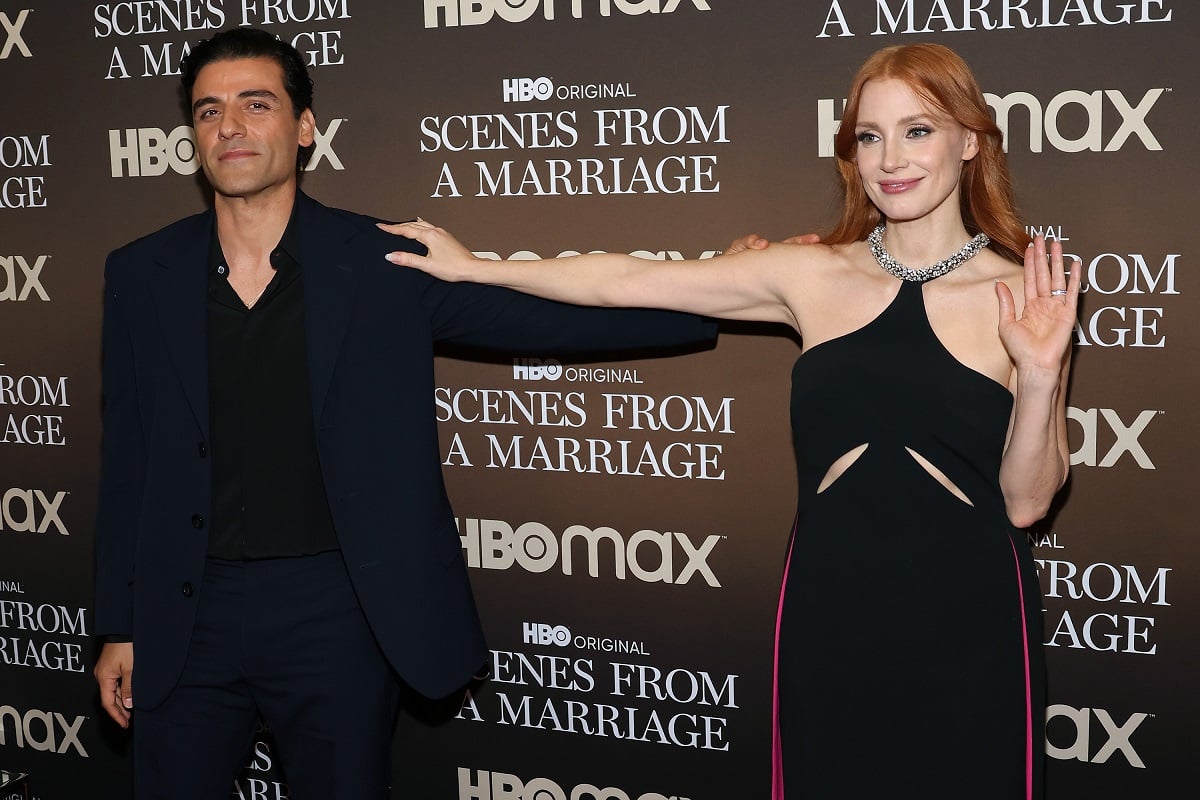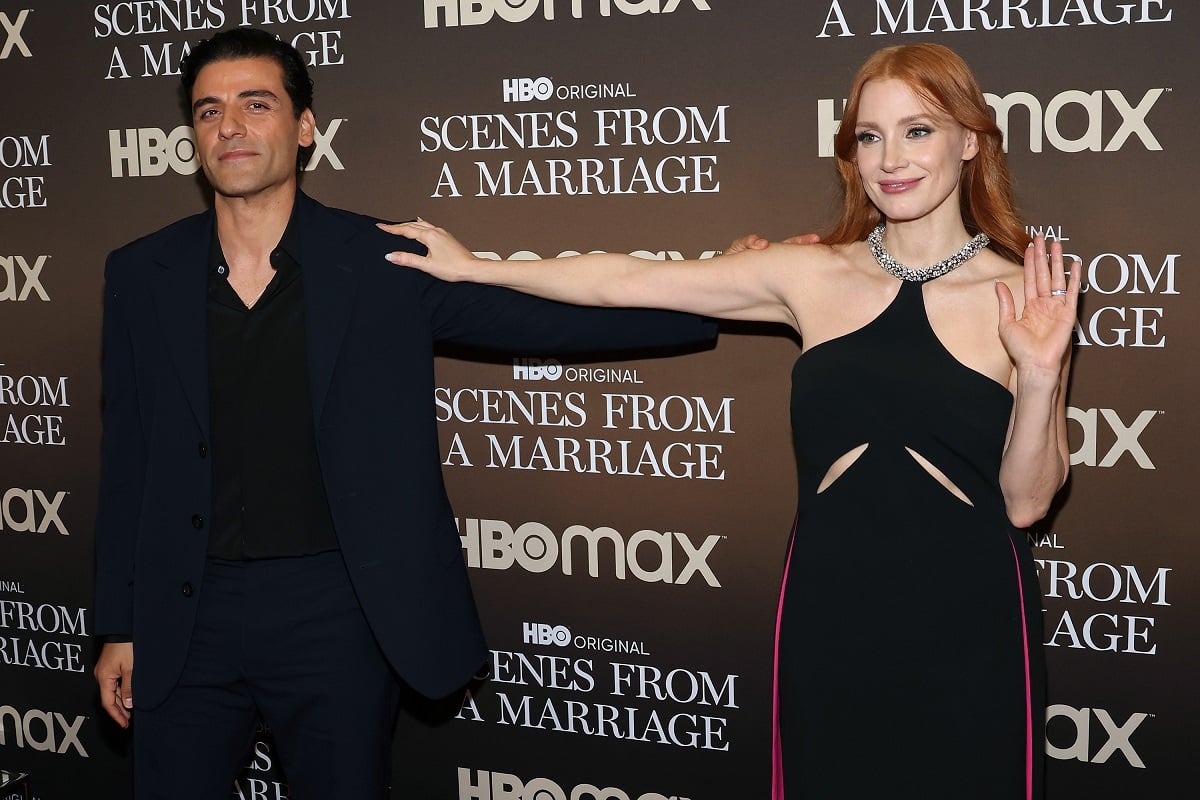 Oscar Isaac's real-life relationship with Jessica Chastain goes as far back as some married couples. Isaac and Chatain have known each other since the early 2000s, with the two first meeting at the prestigious school Juilliard in New York.
When they first met, Chastain and Isaac shared a similar approach to work. Neither of them indulged in parties or the bar scene that much out of dedication for their craft.
"I wasn't very tortured. But I was very obsessive about work, which I still am," Chastain said according to USA Today. "A lot of people went to bars and I think I went one time during school. I wasn't really a partier."
Isaac expressed that he was the same way.
"The first time I had alcohol I was 25 or 26. I was well into Juilliard," Isaac said. "I didn't see the city much."
Although Isaac took notice of Chastain the first time they crossed paths, Chastain admitted that Isaac fell under her radar.
"I can't remember the first time we met," Chastain revealed. "It wasn't like this magic moment of, 'Who is that man?'"
Their history has helped inform their onscreen relationship on more than one occasion. In addition to Scenes from a Marriage, Chastain and Isaac also played a couple in A Most Violent Year. There, both Chastain and Isaac's performances benefitted from their history.
"You have a group of people you want to work with, whom you love. You have a history, you don't have to get to know each other, you can say what you want," Chastain said.
"The fact that we can tell each other whatever we wanted, that we could argue, we're very free. We approach things in a very similar way," Isaac added.
Oscar Isaac and Jessica Chastain couldn't divorce themselves in real life after 'Scenes From a Marriage'
In an interview with The New York Times, both Chastain and Isaac admitted they connected a bit too strongly with the series. With Scenes from a Marriage covering relatable topics such as parenthood and marital problems, it was difficult for both to differentiate art from life.
"I mean, I cried every day for four months," Chastain admitted. She later added, "For me, it definitely felt incredibly personal. That's why I don't know if I have another one like this in me."
Chastain expressed how she realized she was in trouble the first week of filming, and how the character was too close for comfort to her.
"I just felt so exposed," Chastain said. "This to me, more than anything I've ever worked on, was definitely the most open I've ever been."
Although they initially had trouble separating themselves from their roles, Chastain and Isaac were eventually able to distance themselves from both the show and the characters. However, Isaac doesn't see himself going back to a series like Scenes From a Marriage despite teaming up with Chastain.
"I've never done anything like it," Isaac revealed. "And I can't imagine doing anything like it again."
How Jessica Chastain is responsible for Oscar Isaac's nude scene
Scenes From a Marriage recently made waves for a scene involving Isaac where he's showing full-frontal nudity. According to VanityFair, Chastain took credit for the scene. The X-men actor, who also undressed for the series, agreed to do so only if Isaac was held up to the same standard.
"I said to Hagai [Levi] who wrote and directed the series, in the very beginning I said, 'I'm comfortable with all the nudity but any part of my body that you show, you're going to have to show the same with Oscar," Chastain said.