Oscar Isaac Reveals His Childhood Celebrity Crush: 'I Printed Her Name in Every Font'
Oscar Isaac has come a long way from transporting dead bodies to the morgue. The actor has accomplished a lot on screen, making movies celebrated across many demographics of pop culture fans. 
But before the idea of becoming a big-name entertainer was a glint in his eye, Isaac was like the rest of us — a kid obsessed with the beauty of a movie star. Since then, he has revealed the person who captivated him as a youngster. And when he eventually met her, Isaac struggled to keep his composure. 
Oscar Isaac is a celebrated actor in blockbuster franchises and arthouse films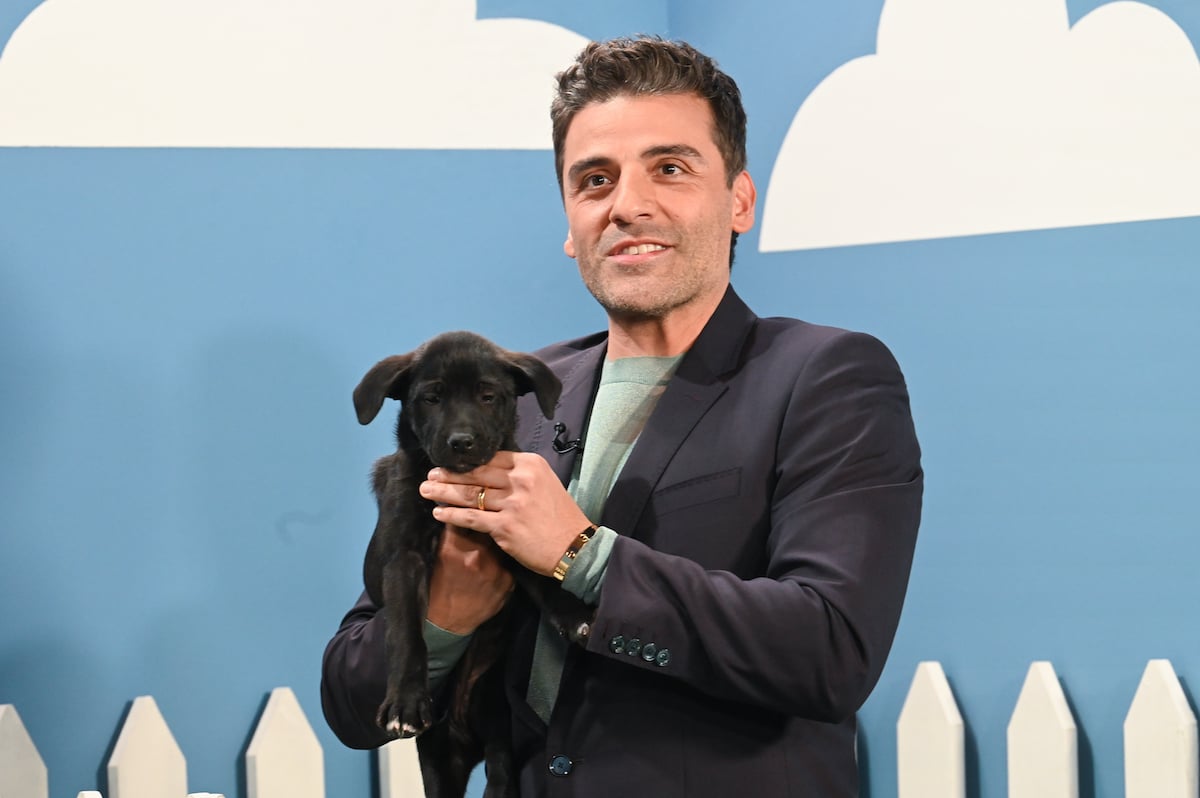 There's an Oscar Isaac performance and project for everybody. He made his breakthrough in 2013's Inside Llewyn Davis as the titular misanthropic folk singer attempting to achieve stardom while burning through his relationships in 1960s New York. Since then, the actor has continued to star in director-driven movies with big ideas, such as A Most Violent Year, Ex Machina, and The Card Counter. 
Isaac has also appeared in the biggest franchises (though the less said about X-Men: Apocalypse, the better). His time in the Star Wars universe may have left a sour taste in his mouth, but his performance as Poe Dameron was entertaining even if the trilogy's various writers could never decide on an arc for his character.
Isaac recently brought his royal gravitas to Dune as Duke Leto I Atreides, the patriarch of the House Atreides and the father to Timothée Chalamet's Paul. 
Who was Oscar Isaac's celebrity crush?
Oscar Isaac had his own fantasies about the actors he grew up watching as a kid. In a 2015 video for W Magazine, the actor revealed his celebrity crush as a kid. 
"My big cinematic crush was when I saw King Kong with Jessica Lange," he admitted.
The 1976 movie was Lange's film debut. She played Dwan — an aspiring actor and the romantic interest who draws out the gentler side of the giant ape. Lange also spends a substantial part of the movie in a beige bikini, which was probably more interesting to a hormonal young Isaac when he first saw the film. 
Young crushes tend to be the most intense, and Isaac was no exception.
"It was bad. My dad had just got a computer, and so I printed out her name in every font — just the name with different types," Isaac said sheepishly.
The interviewer laughed off-camera before the actor admitted to also dreaming about her while he slept. 
Isaac summed it up by saying that "it was heavy, and it hurt."
His profession eventually brought him and Lange together in the 2013 romantic thriller In Secret. He went into the movie with a plan on how to approach her. But he couldn't stick to the script. 
"Two years ago, I knew I was going to do a movie with her," Isaac said. "So I was just like, 'Wait to tell her — don't tell her right away because it's going to be strange.' And within 30 seconds, I was like, 'I had the biggest crush on you and wrote your name in every font!'"
What does the actor have lined up after 'Moon Knight'?
Despite his misgivings about joining another cinematic universe, Oscar Isaac entered the Marvel Cinematic Universe as the star of Moon Knight. The series proved to be divisive for Marvel fans. Watching Isaac and Ethan Hawke mess around and push the boundaries of what MCU series can be like is enjoyable for some viewers, but others are frustrated by the lack of stakes or connections to other Marvel properties.
Isaac's next role will be as a voice actor in Spider-Man: Across the Spider-Verse, the sequel to the fantastic Spider-Man: Into the Spider-Verse. Isaac will play Miguel O'Hara/Spider-Man 2099, whom Isaac described as "the one Spider-Man that doesn't have a sense of humor." 
The actor also has several big-name projects in pre-production. He's slated to star in a film adaptation of the melodramatic spy video game franchise Metal Gear Solid as the main character, Solid Snake. He's also set to portray legendary filmmaker Francis Ford Coppola in Francis and the Godfather opposite Elisabeth Moss and Jake Gyllenhaal. The movie tells how a young Coppola overcame a conflict with producer Robert Evans to create one of the most iconic movies of all time. 
In addition, Isaac has agreed to star in the sci-fi flick London, directed by Ben Stiller, and an untitled picture from Oscar-winning filmmaker Martin McDonagh. Details on both projects are sparse. 
RELATED: Oscar Isaac's Hair Was So Dreamy on the 'Star Wars' Set That Harrison Ford Swore It Was a Wig