Oscar Isaac Said Marvel's 'Moon Knight' is the Best Risk He Has Ever Taken
Marvel's Moon Knight is one of the studio's more intriguing upcoming series. Marvel has been pretty tight-lipped about it so far, but the character's somewhat darker, more vigilante-style approach to crimefighting is something of a departure from what we're used to seeing with the Avengers.
The studio may not be sharing much information yet, but that hasn't kept the stars of the series from singing its praises. In a recent interview with Good Morning Arizona, Oscar Isaac, who will star as the titular character, was asked about the best risk he has ever taken, And he didn't hesitate to give his answer.
Marvel's 'Moon Knight' is Oscar Isaac's best risk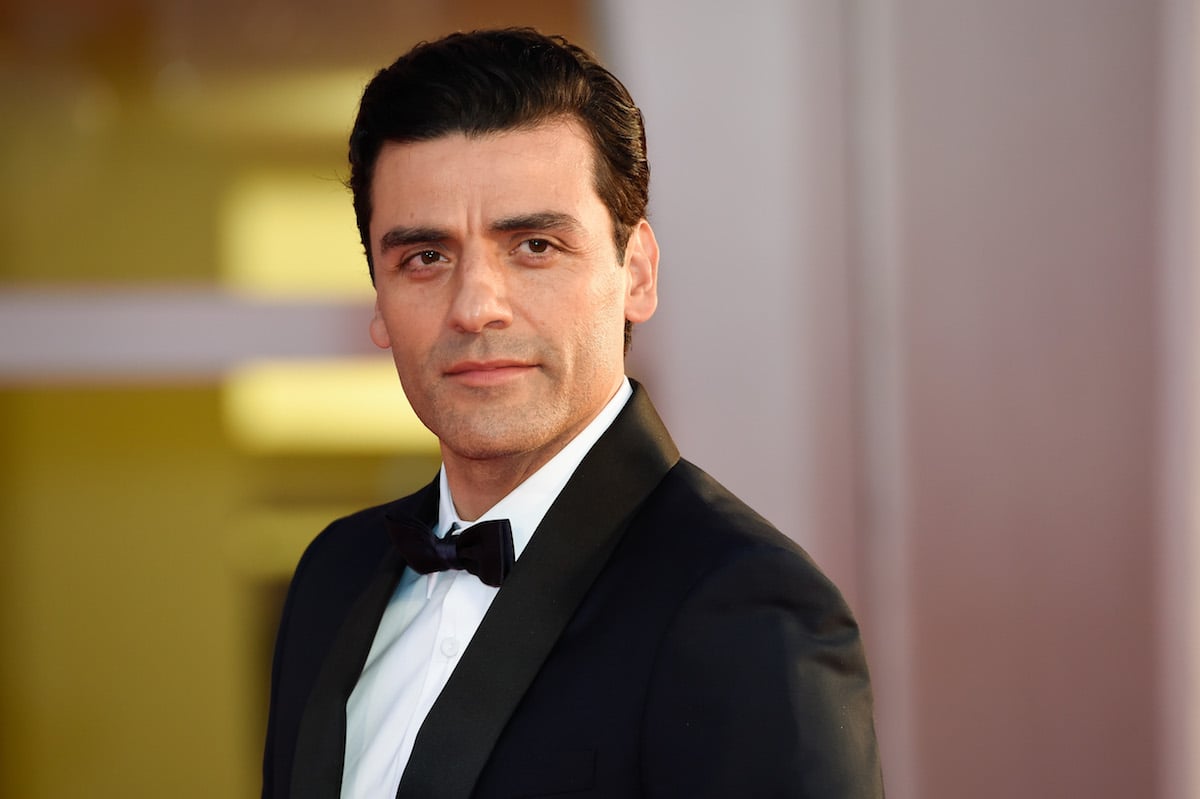 In the interview, Isaac was asked, "[What's the best risk you ever took? The best one, when you said yes and it just turned out beyond your expectations?"
He only paused briefly before responding:
"I gotta say, what I'm doing right now, I'm doing this show called Moon Knight. We got a month left, and I feel like, so far, that this might be the one where I was like 'I was so nervous about it,' but I've just been having such a blast."
It certainly sounds like Isaac has been happy with his experience so far. And hopefully, that will bode well for the series.
Why was Oscar Isaac "nervous" about 'Moon Knight'?
Of course, there is some speculation involved in trying to determine what might have made Isaac feel "nervous" about the series. But we do know he wasn't entirely certain he wanted to continue with large franchises.
In an interview with GQ, he noted that he wasn't entirely happy with his experience in X-Men: Apocalypse, saying:
"Apocalypse, that was excruciating. I didn't know when I said yes that that was what was going to be happening, that I was going to be encased in glue and latex, and in a 40-pound suit that I had to wear a cooling mechanism at all times."
It could also have been somewhat of a stressful set. For example, Apocalypse co-star Olivia Munn said director Bryan Singer left the set unexpectedly for 10 days to address a thyroid issue, leaving the production without a director.
Isaac's sentiments around Star Wars seem to be similar. He said in a Deadline interview that he "enjoyed the challenge of those films." But he also added that, "It's not really what I set out to do. What I set out to do was to make handmade movies, and to work with people that inspire me." So it makes sense that he might have been a little hesitant to throw his hat into the Marvel ring.
Oscar Isaac's praise for the series
In addition to the Good Morning Arizona interview, Isaac has had positive things to say about Moon Knight elsewhere, as well. In an interview with Games Radar, for example, he called the experience of working on Moon Knight "wonderful." He added, "Every morning, the alarm goes off, and I can't wait to get to work. We're having such a great time on this thing."
And of the series and its story, Isaac said:
"I thought there was an incredibly unusual story to tell within the world of, you know, the superhero language. But we're making something that's quite different, and that doesn't follow the same… not necessarily even logic of what a lot of superhero films do."
Moon Knight is set to premiere on Disney+ in 2022. Oscar Isaac also stars in Dune, which hits theaters Oct. 22, and The Card Counter, which premiered in theaters on Sep.10.
RELATED: Marvel: What You Need to Know About Moon Knight's Comics History