Oscar Isaac Says 'Moon Knight' Is 'Totally Unpredictable' and 'Experimental'
Moon Knight is coming to Disney+ very soon, and it introduces a new superhero to the Marvel Cinematic Universe. Oscar Isaac plays the titular character in Moon Knight, but his role encompasses at least three personalities, including Steven Grant, Marc Spector, and Mr. Knight. Isaac's character has dissociative identity disorder, and the cast and crew went to great lengths to ensure they were representing the mental illness truthfully.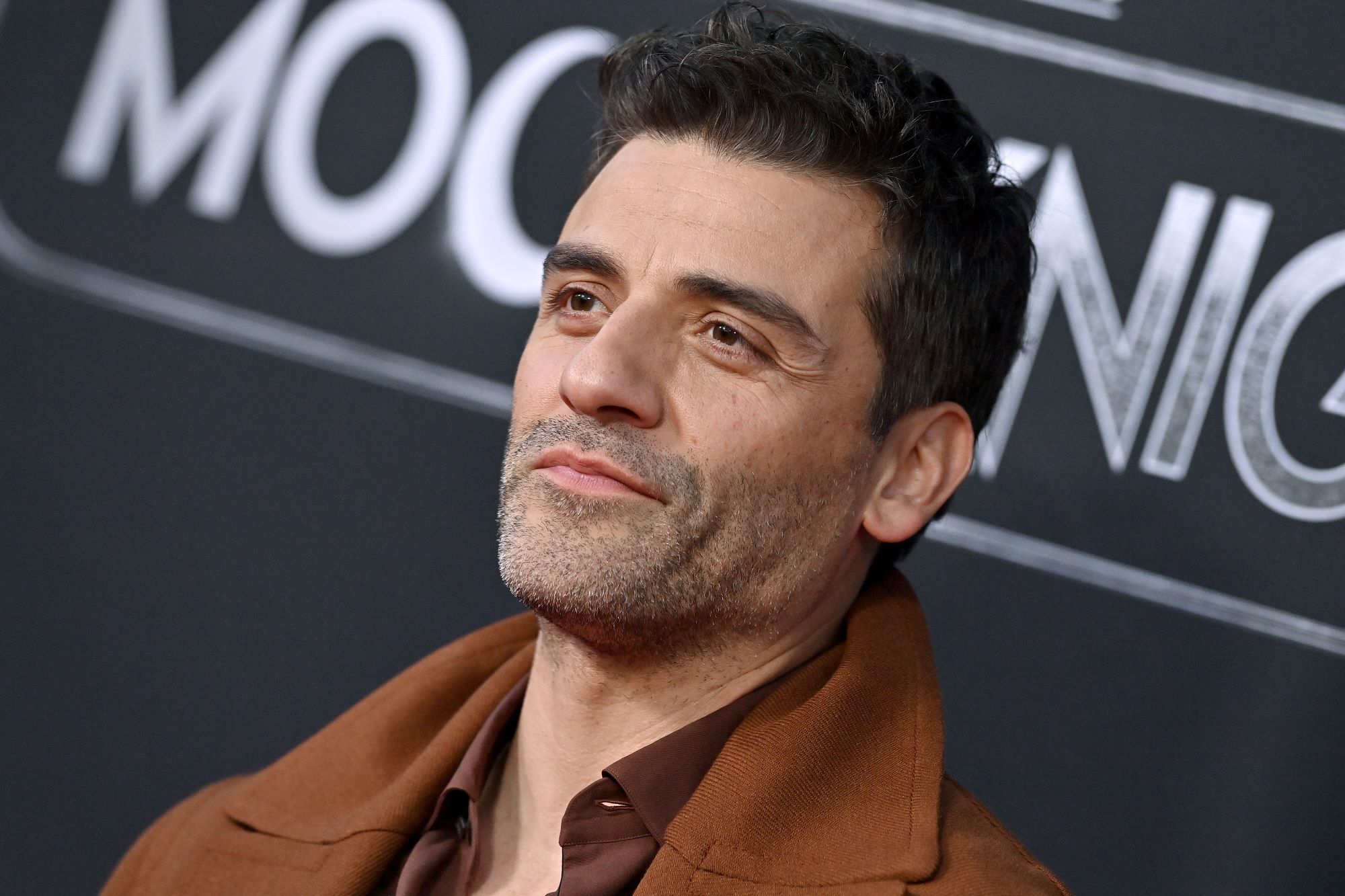 Oscar Isaac explains the mental health aspect of 'Moon Knight'
While speaking with USA Today, Oscar Isaac previewed Moon Knight and how important mental health is in the show.
Isaac shared that it was critical that the Marvel Disney+ show feels "experimental" and is "quite true to the psychological horror of not knowing what's happening and the slow revelations of the truth."
The actor added, "It's amazing that the brain has this survival mechanism, this way to cope. At a very young age, if you're going through sustained horrible trauma and abuse, something that can happen in order for one to survive is the brain splits into an alternate personality that has no idea of what's happening. Otherwise, you die because it's just so awful. And that is its own incredible, kind of beautiful superpower."
Oscar Isaac further teased the show's tone during a special look at Moon Knight.
"It's a real, legitimate character study," Isaac revealed. "Our job was to, kind of, put a lens on the things that had the most dramatic juice. And ultimately take the mental health aspect incredibly seriously … For me, what's really exciting is that it's totally unpredictable."
Oscar Isaac reveals the differences between two of his characters in 'Moon Knight'
While speaking with USA Today, Oscar Isaac teased how different Steven Grant and Marc Spector are in Moon Knight.
Isaac said that Steven is an "English bloke who is a bit confused and doesn't have great social skills and says the wrong things at all the wrong times and is completely sincere." The actor also shared Steven is "someone longing for connection, and in a way, could be a counterpoint to the classic, tortured, dark vigilante guy we've seen a lot."
As for Marc, Isaac said, "I leaned into this Chicago guy who's pushing people away. You feel the way that Steven feels: 'Why is he such a (jerk)? I don't really want to be around him.' As the story progresses, you see that thaw happen."
Steven and Marc are complete opposites in Moon Knight, so Oscar Isaac had his work cut out for him while filming.
Everything we know about the upcoming Marvel Disney+ series
The Moon Knight cast includes Oscar Isaac as Steven Grant/Marc Spector/Mr. Knight, Ethan Hawke as Arthur Harrow, Gaspard Ulliel as Anton Mogart/Midnight Man, May Calamawy as Layla El-Faouly, and F. Murray Abraham voices the Egyptian moon god Khonshu.
The Marvel show's synopsis reads, "The series follows Steven Grant, a mild-mannered gift-shop employee, who becomes plagued with blackouts and memories of another life. Steven discovers he has dissociative identity disorder and shares a body with mercenary Marc Spector. As Steven/Marc's enemies converge upon them, they must navigate their complex identities while thrust into a deadly mystery among the powerful gods of Egypt."
Moon Knight will consist of six episodes, and it premieres on March 30 on Disney+.
RELATED: 'Moon Knight': Oscar Isaac Reveals the 1 MCU Superhero He Wants to Team up With