Oscar Winner 'Parasite' Is One of the Highest-Grossing Foreign-Language Films in the United States
Joker might have led the 2020 Oscars as far as nominations. But by the time the ceremony came to a close, the night was all about Parasite. The black comedy/thriller/horror film from South Korean director Bong Joon Ho had been one of the year's biggest critical hits. However, many industry insiders were uncertain how much success it could achieve at the Oscars.
But Bong's Parasite did more than claim several key awards at the Academy Awards. The film has developed into quite the box office smash, even in the United States. Thanks largely to its showing on Oscar night, Parasite is making its way up the list of highest-grossing foreign-language releases in the United States.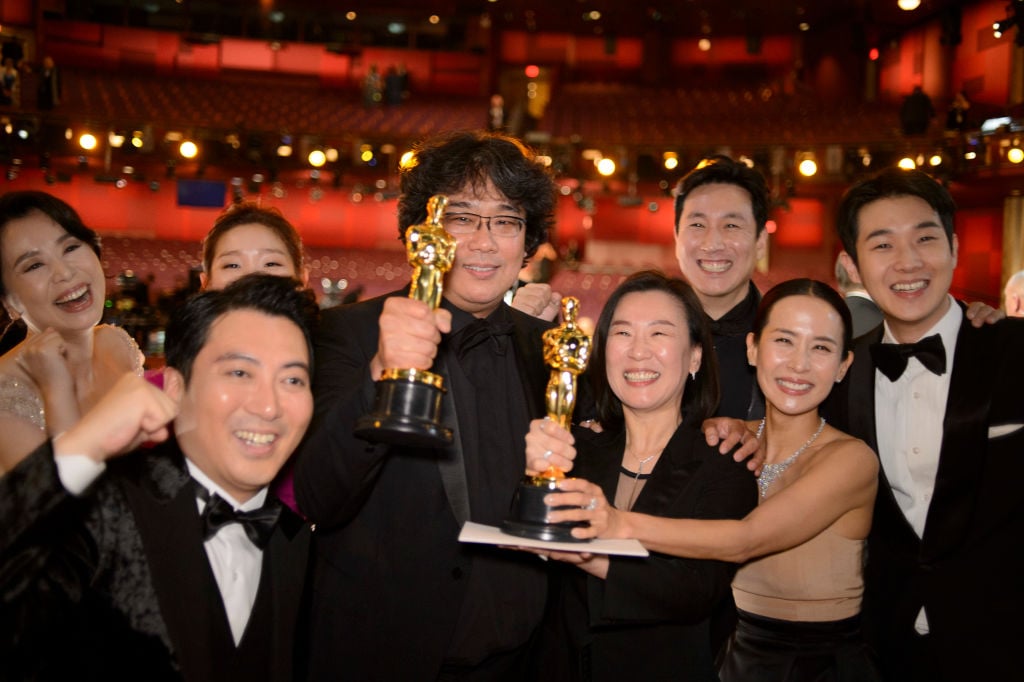 'Parasite' made Oscar history
Before the 2020 Oscars began, Parasite was already a shoo-in for Best International Feature, the category formerly known as Best Foreign-Language Film. As such, it was destined to make history as the first South Korean film to earn Oscar recognition.
But in the weeks leading up to Hollywood's big night, the buzz surrounding Parasite began to grow. The film emerged as a legit contender for Best Original Screenplay — where its stiffest competition was Once Upon a Time in Hollywood — as well as both Best Director and Best Picture, which pitted it against 1917.
In an unprecedented move no one expected, Parasite took all four awards. In doing so, it became the first foreign-language film to win the top prize at the Oscars. As tends to happen, Parasite then experienced a box office surge following its Best Picture win. Globally, the film has passed $200 million and expanded its theatrical release. So where does it stand now in the U.S.?
One of the biggest foreign films ever
Nearly doubling its number of theaters, Parasite surged up to nearly $45 million domestically. While this is modest compared to Hollywood blockbusters, American audiences' hesitation for subtitled films makes even this total an impressive feat. Putting Parasite's box office in context, it is — as of right now — the fourth highest-grossing foreign-language U.S. release.
Just ahead of Parasite with $53.7 million is the 2002 Chinese drama/action film Hero starring Jet Li. This Zhang Yimou-directed release earned an Oscar nomination itself for Best Foreign-Language Film. Likewise, 1998 Italian drama Life Is Beautiful — which shocked the world with a Best Actor win for star/director Roberto Benigni — sits at No. 2 with $57.6 million.
With a good deal of momentum behind it, Parasite could outgross both those Oscar-winning films. However, it will not be able to unseat Ang Lee's 2000 Chinese hit Crouching Tiger, Hidden Dragon. That film proved as big a phenomenon in the United States as everywhere else, with $128.1 million.
What will Bong Joon Ho do next?
As of this moment, it's unclear what film Bong will make next. Coming off of Parasite, many moviegoers are busy catching up with his previous films. Movies such as Okja, Snowpiercer, and The Host are giving Bong's newest fans plenty to marvel at and discuss. Yet, the director himself will likely be turning his attention to television for a bit.
Both Snowpierecer — his 2013 sci-fi action film starring Chris Evans — and Parasite are due for TV adaptations. The former features Daveed Diggs and premieres on TNT in May 2020. Meanwhile, the Parasite show is still in the early stages but will be an HBO limited series. Bong will serve as an executive producer on both projects.
To be sure, it's a good time to be a member of the "Bong hive," as his fans call themselves. Between the director's Oscar wins and new shows, we have a feeling Hollywood will keep Bong busy for quite a while. And we can't wait to see what he does next.