Oscar Winner Who Went to School With Prince William Said He 'Felt Sorry' for Duke Because He Took All the Hits
Before he attended the University of St. Andrews where he met his future wife, Prince William went to Eton College where he played on the Rugby team with a future Oscar winner.
Read on to find out who that was and why that award-winning actor said he "felt sorry" for the Duke of Cambridge back then.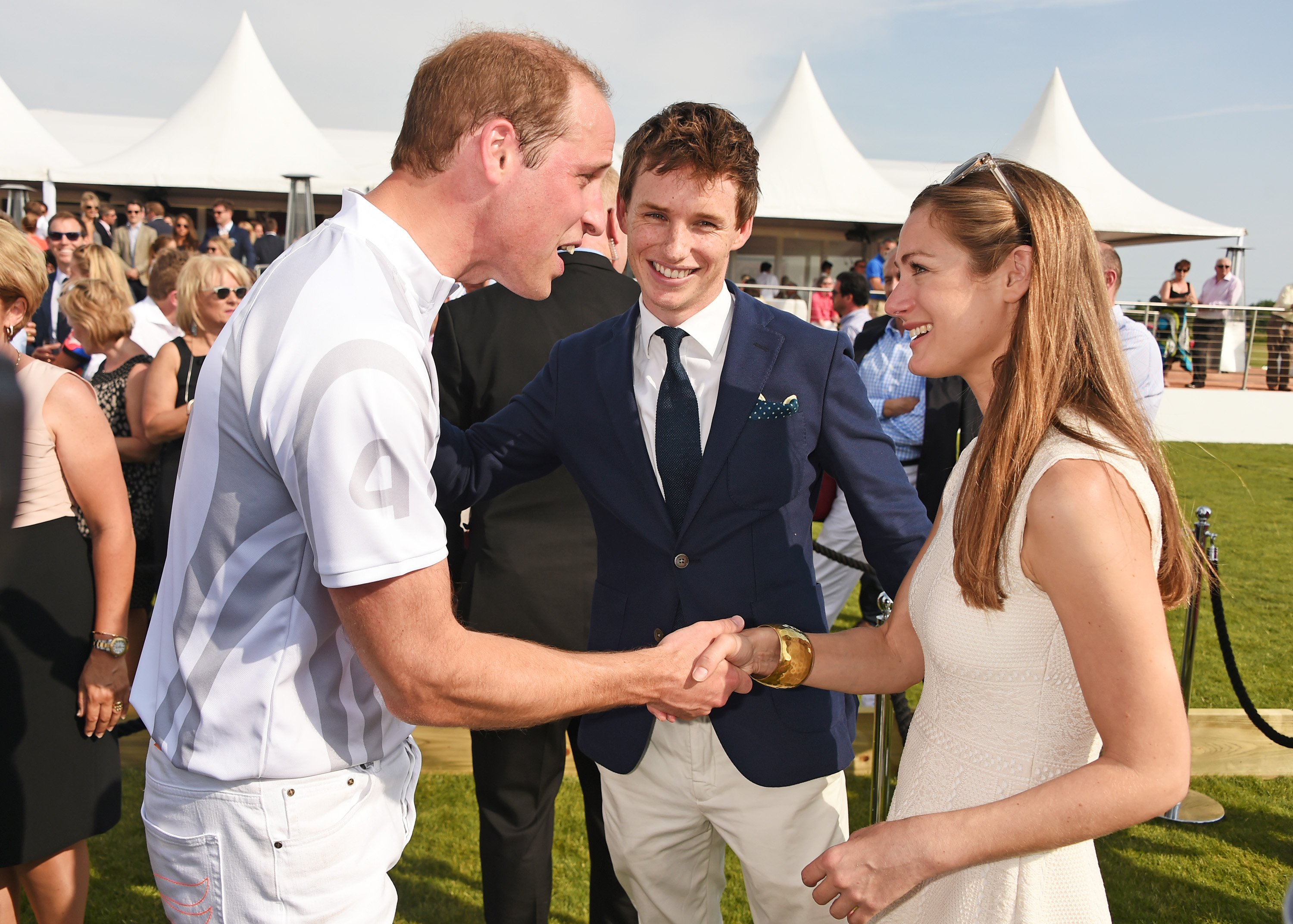 Why Redmayne 'felt a bit sorry' for Prince William in college
Eddie Redmayne, who appeared in the Fantastic Beasts series and won an Academy Award for The Theory of Everything, studied at Eton College when Prince William was there. In fact, they became pals and played on the same Colts B rugby team together.
During an appearance on Watch What Happens Live with Andy Cohen, a caller asked the star about playing sports with the prince. Redmayne recalled that he actually "felt sorry" for William at the time because he took all the hits.
"I always felt a bit sorry for him because basically any school you'd play, all they wanted to do was tackle Prince William in order for them to say 'I tackled Prince William,'" Redmayne joked. "So, if you were standing next to Prince William, it was actually quite easy and quite fun!" 
RELATED: Did Prince Harry Ever Go To College?
The My Week With Marilyn actor and the prince were both elected to The Eton Society, which is an elite group of elected prefects. Eton is the same school Prince Harry went to as well, however, it's not known how well Redmayne knew the Duke of Sussex. When asked if he was invited to Prince Harry's wedding in 2018 Redmayne answered, "No I wasn't. It's fine."
He did not say whether or not he attended William's wedding to Catherine, Duchess of Cambridge's in 2011.
Who is Redmayne's wife Hannah Bagshawe?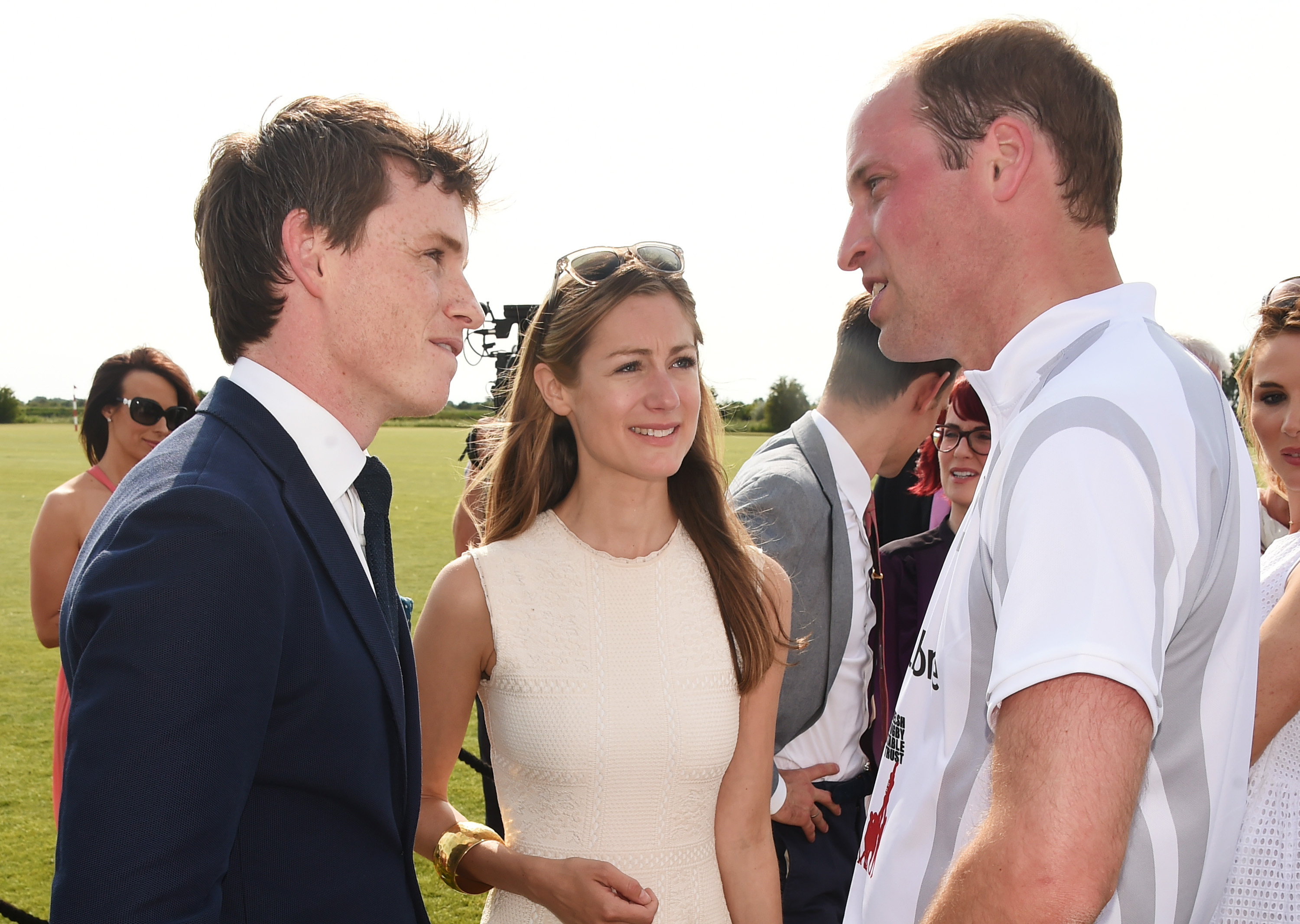 Today, Redmayne is married to Hannah Bagshawe. The pair actually met when he attended Eton and Bagshawe was enrolled at a nearby boarding school for girls.
The two were friends for years before things turned romantic in 2012. They tied the knot in a small intimate ceremony on Dec. 15, 2014. The couple has two children together. Their daughter, Iris Mary, was born in 2016 followed by their son, Luke Richard, in 2018.
Over the years Redmayne has talked about being slightly colorblind and how his wife has helped him with that sometimes. "I almost feel like a bit of a fraud when I say I'm colorblind because I see in color," Redmayne told GQ. "[I have problems when], for example, I'm shooting a scene, and you have to hit a mark on the floor, and it's a red marker on green grass. With my peripheral vision I haven't got a chance. If I look down I can see the difference between the red and the green, but I don't know how to explain it to people."
RELATED: Did Prince William and Kate Middleton Actually Meet Before They Attended the Same College?