Oscars 2020: Here are the Frontrunners in Every Acting Category
The Academy Award nominations are out, and as the ceremony draws near, here are the stars expected to win big at Oscars 2020.
The Academy Award nominations have officially been unveiled. Amid the requisite snubs and surprises, this year feels — perhaps more than most — a bit preordained. While the Best Picture race might still be up for debate, four very specific actors have dominated the conversation from the very beginning.
Of course, the Oscars can sometimes be unpredictable. So perhaps an upset or two may leave one of the below actors going home empty-handed. But more than likely, these are the stars likely to take to the Oscars 2020 stage on Feb. 9.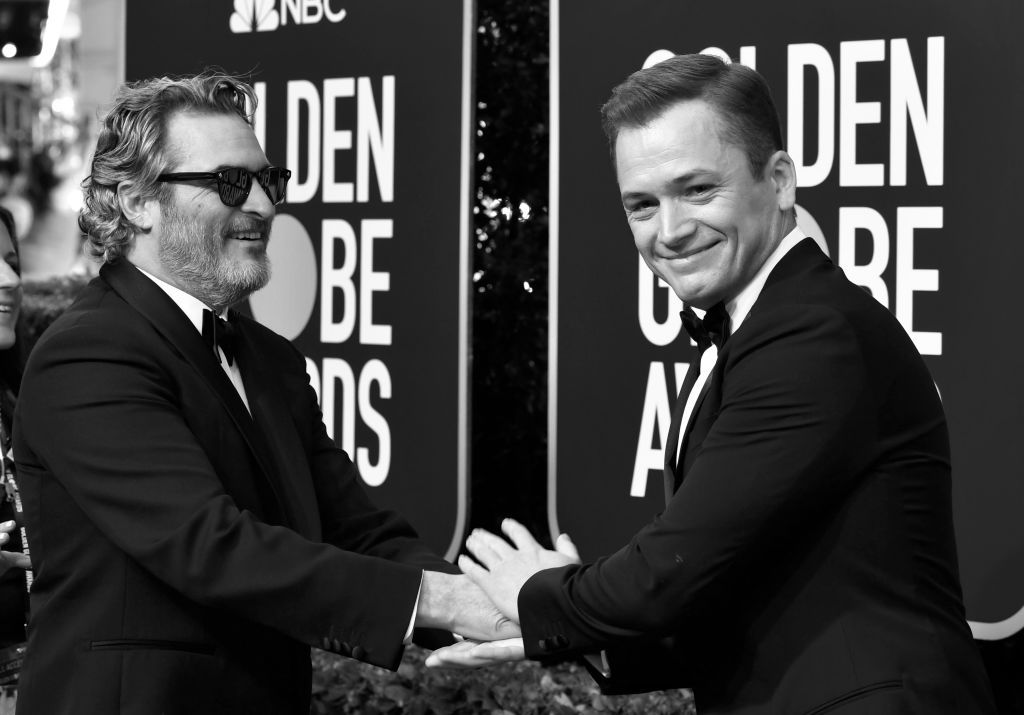 Best Supporting Actress — Laura Dern
Noah Baumbach's powerful family drama has been a critical favorite all season long. Yet, neither Adam Driver nor Scarlett Johansson — both of whom are nominated — is expected to win on Oscar night. Those categories are simply too competitive. Instead, Laura Dern is the film's best chance.
As the high-powered divorce attorney for Johansson's character, Dern delivers a riveting turn. She's also a past nominee for both Rambling Rose and Wild. Moreover, she's experienced a hell of a career resurgence in recent years, thanks to HBO's Big Little Lies and Star Wars: The Last Jedi.
Expect to see Dern finally land her first Oscar unless her Little Women co-star Florence Pugh comes through with a surprise win.
Best Supporting Actor — Brad Pitt
Nominated alongside four past winners, Brad Pitt is the star with the greatest chance of winning an Oscar. Even moviegoers who were less than enamored with Quentin Tarantino's Once Upon a Time in Hollywood concede Pitt's stuntman Cliff Booth is a knockout.
The film is a love letter to 1960s Hollywood. So, of course, the academy is a big fan. Although Tarantino faces stiff competition for Best Picture, Director, and Original Screenplay, his movie all but has this one in the bag. Pitt's only previous acting nomination came in 1996 for 12 Monkeys.
He's due to finally get his Oscar here. If he doesn't, it will easily be the night's biggest surprise.
Best Actress — Renee Zellweger
Once you get on the academy's radar, it's hard to slip off it. Case in point, Renee Zellweger — past winner for Cold Mountain — stands to win her second Oscar for playing Judy Garland. Judy isn't exactly anyone's favorite film of the year, especially because it is part of an overdone genre.
But Zellweger's transformation has made her a frontrunner since the beginning. True, the movie's only other nomination is for Makeup and Hairstyling. But remember, Meryl Streep won for The Iron Lady, another biopic starring a past winner.
Honestly, this feels like the shakiest of the four acting categories. But we're not sure who Zellweger's biggest competitor is. Maybe this is finally Saoirse Ronan's year?
Best Actor — Joaquin Phoenix
One of the year's most-talked-about films could be the one to get Joaquin Phoenix his long-awaited first Oscar. With 11 nominations, Joker has the most nominations of any film this year. And everyone agrees Phoenix's performance as mentally ill loner Arthur Fleck makes the whole film work.
If Phoenix does win, he will be the second actor following Heath Ledger to win an Academy Award for playing the DC Comics supervillain. Comic book movies are becoming more accepted by the academy. Still, few expected this level of support for Joker. Phoenix should dance away with this award.
Then again, Phoenix — who now has four Oscar nominations — faces tough competition. His biggest? Either Pain and Glory's Antonio Banderas or Marriage Story's Driver.