Oscars 2020: How Many Times Has 'Little Women' Star Saoirse Ronan Been Nominated for an Academy Award?
In the past few years, Saoirse Ronan has become one of those stars who appears to always be on the Academy Awards' radar. The actress has appeared in a ton of films from 2007 to the present. And once again, she finds herself on the receiving end of critical praise and the awards conversation.
To some moviegoers, it may seem like Ronan is already her generation's Meryl Streep. But how many times has the actress actually been nominated for Oscars? Has she won any Academy Awards so far? Let's take a look at the Little Women star's stats.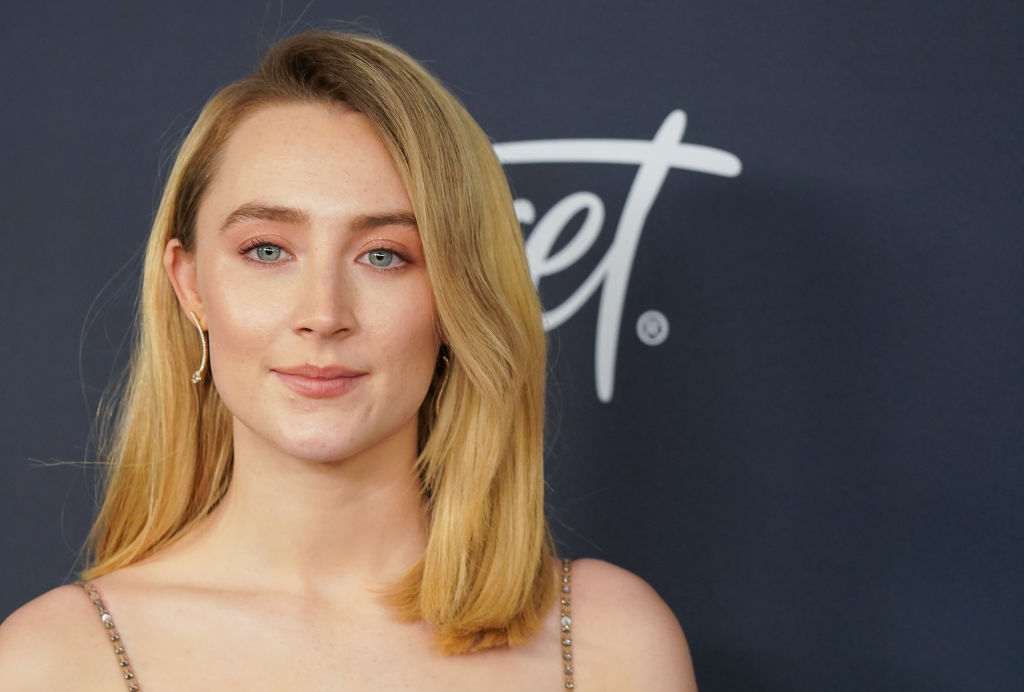 'Little Women' is nominated for six Oscars
Going into the 2020 Oscars season, Ronan is nominated for Best Actress for her role as Jo March in writer/director Greta Gerwig's adaptation of Little Women. The film is based on the 1868 novel by Louisa May Alcott about four sisters and their coming of age. However, Gerwig also manages to infuse her own modern sensibility into the period setting.
In addition to Ronan, Little Women stars Emma Watson, Florence Pugh, Eliza Scanlen, Laura Dern, Timothée Chalamet, Chris Cooper, and Streep himself. Pugh is also nominated for an Oscar for her supporting turn as Jo's younger sister, Amy. But those two performances aren't the only nominations Gerwig's film landed.
Little Women is also nominated for Best Picture, Best Adapted Screenplay for Gerwig, Best Costume Design, and Best Original Score for composer Alexandre Desplat. In a crowded field, it remains to be seen how many Little Women can actually walk away with on Oscar night.
Saoirse Ronan's past at the Academy Awards
Little Women, of course, isn't Ronan's first brush with Oscar. The actress was first nominated for the 2007 period drama Atonement, in which she plays Keira Knightley's younger sister. Then, in 2016, she received a nomination for her role as an Irish immigrant in Brooklyn. Finally, she earned a nod for 2017's Lady Bird, Gerwig's solo directorial debut.
Ronan's Little Women nomination is a thrill for fans not only because of the outstanding work she does in the movie. It's also an Oscar milestone that establishes Ronan as only the second-youngest performer to get four acting nominations. Current record-holder — and Oscar winner — Jennifer Lawrence is only four months younger than Ronan.
Unlike Lawrence though, Ronan has yet to win an Academy Award. Even with all those nominations, the Oscars have somehow never rewarded her consistently strong work. Could Little Women be the movie which finally gets her to the Oscar stage?
Renee Zellweger versus Saoirse Ronan
By all accounts, the Best Actress race at the 2020 Oscars is almost certainly going not Ronan's way but that of Judy star Renee Zellweger. Zellweger won an Academy Award for Best Supporting Actress in 2004 for her performance in Cold Mountain. However, her spot-on portrayal of Judy Garland has all but secured her a second trophy.
Then again, the Oscars can slip a surprise in every now and again. And many industry insiders agree Ronan makes a solid dark horse candidate. Zellweger has won many of the other awards this season. But Ronan is certainly "due" in the eyes of the industry not only for Little Women but her already-impressive body of work to date.
We'll find out exactly how the Oscars will go when the ceremony airs on Feb. 9, 2020 on ABC.