Oscars 2022: Andrew Garfield Sang This Will Smith Song in Karaoke Prior to 'Tick, Tick… Boom!'
Andrew Garfield performed fellow Oscars 2022 nominee Will Smith's songs before filming 'Tick, Tick… Boom!'
With several major movie musicals out the previous year, the 2022 Academy Awards had the opportunity to fully embrace the genre's popularity. While movies like West Side Story and Encanto receive major nods, the Oscars didn't show musicals as much love as some expected. At least Andrew Garfield received a nod for his role in Tick, Tick… Boom! Ironically, he's up against Will Smith, whose music has a surprising connection to Garfield's performance.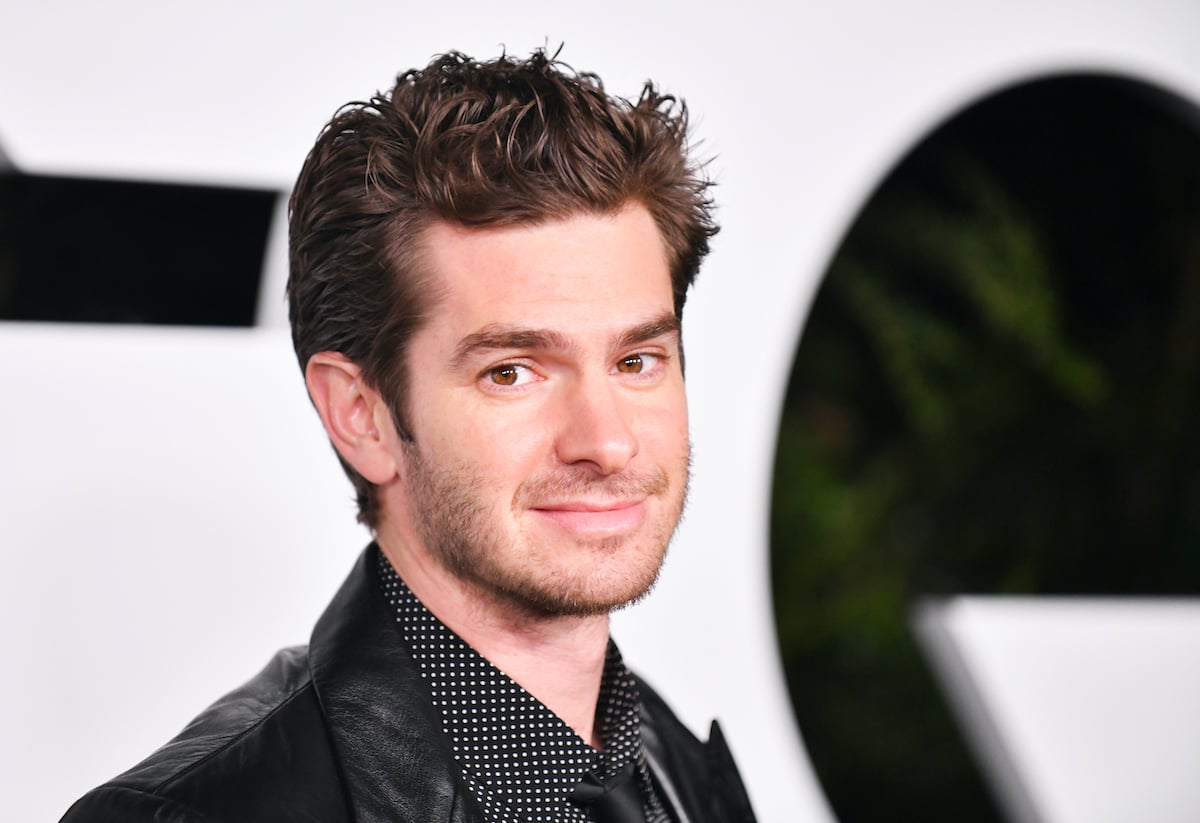 Andrew Garfield is nominated for his role in 'Tick, Tick… Boom!'
Tick, Tick… Boom! marks the directorial debut for Hamilton creator Lin-Manuel Miranda. However, the film isn't based on one of Miranda's own stage productions. Rather, it is a film adaptation of a semi-autobiographical musical by Jonathan Larson (Rent). Garfield plays Larson as he struggles to make a name for himself in the theater world. Larson died in 1996 on the day of Rent's first Off-Broadway preview performance.
Garfield does all his own singing in the film and trained to get his voice ready to carry Larson's music. Most reviews have noted the actor's performance as the movie's biggest strength. He's already won the Golden Globe Award for the film and has a solid chance at repeating that victory at the Oscars. If he does though, Garfield will have to overcome Smith for his work in King Richard.
The actor performed a Will Smith hit before playing Jonathan Larson
Prior to Tick, Tick… Boom!, Garfield had never sung on screen before. However, when Variety reached out to the actor for his reaction to his Best Actor nod, he expressed not only his openness to perform at the 2022 Oscars but revealed a tie to Smith's own music career.
"In the month or so I'd have to prep, I think I could get there to be confident enough to take a swing at something [on the Oscars stage]. Listen, I'm available. I'm open. I've watched the Oscars since I was a kid. Being involved in that way would be surreal, to understate it. If it's the right thing, it's the right thing. The last time I sang before Tick, Tick … Boom! was Will Smith's [1998 hit single, 'Miami'] in karaoke. Maybe that's the opening number. I know the lyrics by heart."
Although it's hard to imagine a scenario in which Garfield performs a cover of Smith's hit on Oscar night, it will be interesting to see what the academy plans for the musical performances. Could some of the stars of the nominated musicals — such as Garfield, West Side Story's Rachel Zegler, and Encanto's Stephanie Beatriz — unite for a tribute to the genre? It's certainly possible. After all, Garfield has said he'd hope to keep singing after Tick, Tick… Boom!
Will Andrew Garfield or Will Smith take home the Best Actor award?
The big question is whether Garfield or Smith will take home the Best Actor trophy at the 94th Academy Awards. According to Gold Derby — which tracks awards season odds and predictions — currently has Smith as the frontrunner. If that happens, the actor will defeat Garfield and past winners Denzel Washington and Javier Bardem.
Perhaps the biggest threat to Smith and Garfield is the latter's Spider-Man: No Way Home co-star Benedict Cumberbatch, whom Smith beat at the Golden Globes. The Power of the Dog star is closing in on Smith's lead, with Garfield firmly in third place right now. But 12 nominations for The Power of the Dog could mean an upset is ahead.
The 94th Academy Awards air on ABC on March 27, 2022.